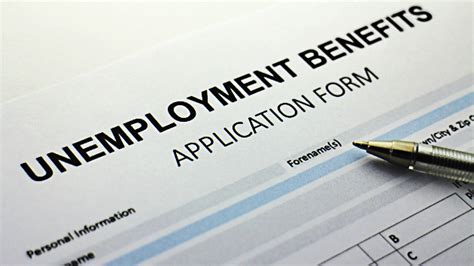 Last Day For Tornado Victims To Apply For Disaster Unemployment Benefits
(Frankfort, KY) — Today is the last day for victims of December's storms to apply for disaster unemployment benefits. Applicants who are ineligible for other kinds of unemployment assistance will be considered for the program. Each applicant must explain how, when, and where the job loss happened. Those who lost their jobs as a direct result of the severe weather, straight-line winds, flooding, and tornadoes are eligible to apply, including the self-employed such as farmers.
Baptist Health Paducah makes urgent plea to the community as COVID numbers increase
Paducah, KY (Jan. 26, 2022) – As we face rising COVID-19 hospitalizations and increasingly crowded conditions, Baptist Health officials are asking the community to please stop coming to the emergency department for routine tests for the COVID-19 virus. "We are having issues with patients coming into the emergency room simply for testing. If you show up for routine testing, you will be delaying care of other patients, plus your wait will be extremely long," said Brad Housman, MD, Chief Medical Officer, Baptist Health Paducah.
Fort Campbell's 101st Airborne On Heightened Alert To Deploy
(Fort Campbell, KY) – The 101st Airborne Division is increasing its readiness to deploy. The Pentagon made the announcement yesterday. Fort Campbell says other Army units in the U.S. and Europe are also on a heightened preparedness to deploy in support of NATO and the security of Americans abroad. There are increasing tensions between the U.S. and Russia as 100-thousand Russian troops have positioned themselves along the border with Ukraine.
Over 12-Thousand New COVID-19 Cases Reported in Kentucky
(Frankfort, KY) — Over 12-thousand new COVID-19 cases are being reported in Kentucky. Governor Andy Beshear announced the new cases yesterday, along with 39 additional deaths. Over 25-hundred people in the commonwealth are hospitalized for COVID-19 related illnesses, with just under 260 on ventilators. More than one-point-one million Kentuckians have tested positive for the virus and more than 12-thousand-800 have died since the pandemic began.
Gun Charge on Felon
On Thursday early morning a Calloway County Sheriff's Deputy received a citizen report of a suspicious vehicle on Skyline Drive. Upon his arrival, he located the vehicle, which was occupied by one person. The Deputy located a handgun in the vehicle.
Christian J. Taylor, age 27, of Murray, Kentucky was arrested and charged with Possession of a Handgun by a Convicted Felon. He was lodged in the Calloway County Jail.
Kentucky State News Brief
Jefferson Co. BOE Approves JCPS Security Plan
(Louisville, KY) – Armed law enforcement officers will return to the state's largest school district. The Jefferson County Board of Education unanimously approved a new security plan yesterday. It includes creating new safety administrator positions and school safety officers. Jefferson County Public Schools hasn't had officers in its schools in nearly three years.
Media Will Be Allowed To Watch Jury Selection For Hankison Trial
(Louisville, KY) – A judge is denying a motion by former Louisville officer Bret Hankison's attorneys. Judge Ann Bailey Smith said yesterday she won't block the media from watching individual questioning of potential jurors in Hankison's wanton endangerment trial after he allegedly fired blindly into apartments on the night of the deadly raid on Breonna Taylor's home. About 250 prospective jurors are expected to report today with individual questioning scheduled to start on Monday.
Owensboro Symphony Chamber Orchestra To Play Show At St. Stephen Cathedral
(Owensboro, KY) – The music of some of the world's most famous composers will fill St. Stephen Cathedral in Owensboro on Sunday. The show will be put on by the Owensboro Symphony Chamber Orchestra. The concert is free and open to the public. It's the seventh year the Owensboro Symphony has played the show.
No Word On Cause Of Overturned Semi In Daviess County
(Daviess County, KY) — Authorities haven't released what led a semi to overturn in Daviess County. The crash happened last night on Highway 60 East and U.S. 631. Officials say one eastbound lane was temporarily closed, but is back open. No word on whether there were any injuries.
One Dead After Frankfort Fire
(Frankfort, KY) — Authorities say one person is dead after a house fire in Frankfort. Officials say the blaze broke out early yesterday morning at a home on Bradley Street. The remains of a victim later identified as 63-year-old Anthony Graham were found inside the home. Investigators believe he was the only person who lived at the residence. Investigators are looking into what caused the fire, which burned so hot it melted the siding off neighboring homes.
Owensboro Murder Under Investigation
(Owensboro, KY) — Police are investigating after one person was found dead and two injured in Owensboro. Authorities say the victims were shot in the 100 block of East 25th Street Wednesday night. Officers say they found a woman at the scene who had died from an apparent gunshot wound. Police say they believe a man shot a woman believed to be his significant other, along with shooting and injuring a juvenile female related to the woman, before turning the gun on himself. The injuries to the young girl and man are believed to be life threatening.
Tennessee State News Brief
Tennessee Health-Care Workers Under Vaccine Mandate
(Nashville, TN) – Tennessee health-care workers are under a federal mandate to be vaccinated against COVID-19. Yesterday was the deadline for health-care professionals to get their first dose. It's part of the Biden Administration's requirement to vaccinate those on the front lines. The plan was to vaccinate all employees at large businesses, but the Supreme Court prevented the plan, limiting it to only health-care workers.
Legislation Seeks To Give Tennessee Students More Rest
(Nashville, TN) – Some Tennessee lawmakers want students to get more rest. Proposed legislation would prevent any public high school or middle school from starting classes in the 7 o'clock hour. HB1836 would ban high schools from classroom instruction before 8:30 in the morning. Middle schools would be allowed to start at 8 o'clock.
Shelby Co. Updates COVID-19 Numbers
(Memphis, TN) — The state's largest county is updating its COVID-19 numbers. The Shelby County Health Department reported nearly eleven-hundred new cases and eight deaths yesterday. The department says there have been over 217-thousand cases and nearly two-thousand-900 COVID-related deaths since the outbreak began. There are over 15-thousand-600 active cases in Shelby County.
Tennessee School Board Bans Graphic Novel About The Holocaust
(Undated) — An East Tennessee school board is voting to ban a Pulitzer Prize-winning book about the Holocaust. The McMinn County School Board has pulled the graphic novel Maus from its eighth-grade language arts curriculum. The board says it's concerned about what it called "rough" language and female nudity in the book's telling of the stories of Polish Jews who survived the Holocaust. Author Art Spiegelman says he learned of the decision on Wednesday – the eve of Holocaust Remembrance Day – and that he was baffled by it.
US/World Headlines
More states are going into the weekend with a better handle on the COVID surge. Only ten are reporting at least a ten-percent increase in cases including Georgia, Idaho, Kansas, Minnesota Wyoming and the Dakotas. The rest are either seeing numbers drop or level off.
The threat of heavy snow and strong winds is about to leave millions feeling like they're in a blizzard. A massive storm is expected to develop tonight and grow stronger as it moves up the East Coast tomorrow. Some areas could get as much as 28 inches of snow.
President Biden is headed to Pennsylvania in a few hours to talk about the economy. He'll give a speech in Pittsburgh to highlight the progress made in his first year. The trip comes as he narrows his list for the first Black woman Supreme Court justice nominee.
A police officer in Wisconsin is recovering in a hospital right now after being shot on the job. He responded to a report of a man slumped over in a vehicle last night. Milwaukee Police say the man opened fire, stole his car, and then crashed before being arrested.
Amazon could soon face a union election at one of its warehouses on Staten Island, New York. A grassroots group called Amazon Labor Union has spent months collecting signatures for warehouse workers, working to reach at least 30-percent support for a union. The group now says it has met that threshold. Today is the deadline for Amazon to file a statement of is position and the Amazon Labor Union will then respond.
A basketball star says he's okay with fans heckling and talking trash but not when it crosses the line. Carmelo Anthony claims that's what happened last night as his Los Angeles Lakers team lost to the Philadelphia 76ers. He confronted two 76ers fans who were then ejected.