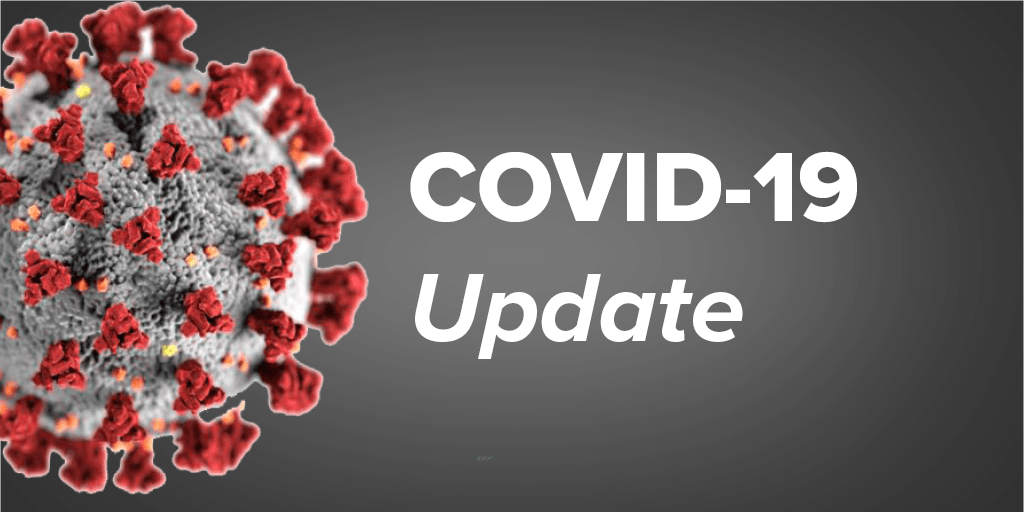 Kentucky Updates COVID Numbers
Kentucky is updating its COVID numbers. The state reported over 35-hundred new cases yesterday. The current positivity rate is over 33 percent. There are also over 23-hundred people hospitalized with COVID in the Commonwealth.
School Choice Advocates Rally In Frankfort
Kentuckians who support school choice aren't giving up. They rallied in Frankfort yesterday, saying it would give parents more choices. Opponents say it would hurt public school funding. State lawmakers passed a school choice law last year but it's been tied up in court since a judge ruled the law unconstitutional.
Marshall Co. Resiliency Center Helping Residents Cope
Officials in Marshall County say help is still available for those people affected by the tragic shooting at Marshall County High School four years ago. Yesterday marked the fourth anniversary of the shooting which killed Preston Cope and Bailey Holt and injured 14 other students. The Marshall County Resiliency Center opened in 2020 to help people in the community work through trauma and grief. Center officials remind people that the center is there to help those with not only recent tragedies like the December tornadoes, but with grief from the past.
Gas Prices Unchanged At $3.33 Per Gallon
No change in gas prices today. The Triple-A stations survey shows the national average price of regular remains at three dollars and 33 cents a gallon. Prices have been inching up over the past month, and only three states, Kentucky, Mississippi, and Arkansas, now have statewide averages below three dollars a gallon. Drivers in two states, Hawaii and California, have to pay more than four dollars a gallon, a lot more. Hawaii's statewide average is four-35 a gallon and in California it's four-64.
Kentucky State News Brief
No Guarantee JCPS Students Will Remain In Classrooms
(Louisville, KY) – The state's largest school district says there's no guarantee students will remain learning in-person. Jefferson County Public Schools students were back in classrooms yesterday for the first time since January 6th. However, Superintendent Dr. Marty Pollio says decisions on whether to remain in school will be made daily based on the number of staff members available. JCPS families will get a text message every afternoon about whether or not students will be in classrooms the next day.
JCPS Covers Policies For Returning Law Enforcement Officers To Schools
(Louisville, KY) – The state's largest school district is taking steps towards potentially having law enforcement patrolling its facilities again. The Jefferson County Public Schools' policy committee talked about standard operating procedures yesterday. Policies discussed included changing the position's name to school safety officers, use of a district issued gun, Tasers, handcuffs and body cameras. It's been nearly three years since the district had law enforcement officers in its schools.
Oldham Co. Schools Mask Requirement Remains In Place
(Oldham Co., KY) – Oldham County Schools is keeping its mask mandate. The Oldham County Board of Education made the decision yesterday. The board reinstated the requirement earlier this month. The board is expected to review the policy during its next meeting on February 28th. However, the district's superintendent has the ability to make decisions on universal masking should Oldham County's COVID numbers continue to drop.
White Flag Event Issued In Daviess Co.
(Owensboro, KY) – The Daviess County Emergency Management Agency is issuing a White Flag event. It started last night and will run through Saturday night due to temperatures that are expected to drop into the teens. If the Daniel Pitino and St. Benedict homeless shelters exceed capacity during the White Flag event, Owensboro Christian Church will open as a warming center with beds offered from 6:30 in the evening until 8 o'clock in the morning. Transportation and meals are also available.
Attorney: Man Killed By Fort Knox Police Suffered From Mental Illness
(Fort Knox, KY) – The attorney for the family of a man shot and killed by Fort Knox police says he struggled with mental illness. William Atkin was shot and killed early Sunday morning. He was killed after breaching the main gate at Fort Knox and trying to hit police vehicles with his car. The shooting is being investigated by the U.S. Army Criminal Investigation Division.
Owensboro School Releases Students Late After Gunfire Nearby
(Owensboro, KY) – Everything is expected to be back to normal today at Cravens Elementary School in Owensboro. Students were dismissed late yesterday due to a shooting nearby. Owensboro police say a home and a vehicle were hit by gunfire about one-mile from the school. No one was hurt in the shooting.
Tennessee State News Brief
House Approves Congressional Redistricting Plan
(Nashville, TN) – Tennessee's new redistricting map is being approved. It was approved by the Tennessee state house yesterday. The vote went along party-line, approving the new congressional map. The plan was created by the Republican supermajority with Democrats saying it creates problems with the state house and senate, including cutting current house members out of the districts where they live.
Law Enforcement Turns Out To Support Robertson Co. Deputy Found Dead
(Undated) – There's a strong show of support for a Robertson County Sheriff's Office deputy found dead in her Middle-Tennessee home. A sea of blue escorted the body of 22-year-old Deputy Savanna Puckett from the medical examiner's office in Nashville back to Robertson County yesterday. Officers from other Mid-State law enforcement agencies lined the route to pay their respects. Puckett was found shot inside her burning home on Sunday night.
TBI Identifies Man Arrested In Connection To Deputy's Death
(Smyrna, TN) – The Mid-State man arrested in connection to the death of a Robertson County Sheriff's Office deputy is being described as an "acquaintance." The Tennessee Bureau of Investigation is identifying him as 27-year-old James Jackson Conn. Conn was arrested yesterday after a standoff in Smyrna. Deputy Savanna Puckett was found dead with a gunshot wound in her burning Springfield home on Sunday night.
Mother Of Summer Wells Says She Was Assaulted By Girl's Father
(Hawkins Co., TN) – An assault is being reported at the home of a missing East Tennessee girl. A report from the Hawkins County Sheriff's Office says Candus Bly reported Don Wells for domestic assault January 19th. Bly told deputies she may have broken her thumb, hitting it on a washing machine when Don Wells grabbed her by the throat. Their daughter Summer has been missing since June of last year.
Shelby Co. Updates COVID-19 Numbers
(Memphis, TN) — The state's largest county is updating its COVID-19 numbers. The Shelby County Health Department reported one-thousand new cases yesterday. The department says there have been over 214-thousand-300 cases and more than two-thousand-860 COVID-related deaths since the outbreak began. There are 18-thousand-580 active cases in Shelby County.
World/Nationals Headlines
Eighty-five hundred U.S.-based troops are on standby as the Pentagon orders a heightened state of military readiness over the growing threat of a Russian invasion of Ukraine. There also appears to be concern that Russia could launch a cyberattack against the U.S. as tensions increase.
Pfizer and its partner BioNTech are launching a clinical study to evaluate the safety and effectiveness of a vaccine targeting the Omicron [[ ahm-ih-cron ]] variant. This comes amid growing concerns that current vaccines aren't effective very long against the infections and mild illness caused by omicron.
President Biden is making amends with a reporter he called "a stupid SOB" when he didn't know his microphone was hot. Fox News' Peter Doocy says he spoke with the President late Monday. He noted Biden said, "it's nothing personal, pal."
A panel of judges in Georgia is allowing the district attorney in Atlanta to set up a special grand jury to investigate former President Trump's efforts to change the state's 2020 election result. A big part of Fulton County DA Fani Willis's focus is Trump's call to Georgia's secretary of state. That's when Trump asked him to "find" votes so he would win the state instead of President Biden.
The wildfire burning near Big Sur on California's central coast is 40-percent contained. The fire is burning on 700-acres south of Carmel-by-the-Sea. Crews are getting help from an increase in relative humidity which is expected to continue today.
Four of Major League Baseball's biggest stars of the past 40 years are waiting to find out if they'll be elected to the hall of Fame. Barry Bonds, Roger Clemens, Curt Schilling, and Sammy Sosa are on the ballot again. The 2022 Baseball Hall of Fame class announcement will happen at 6 p.m. Eastern.