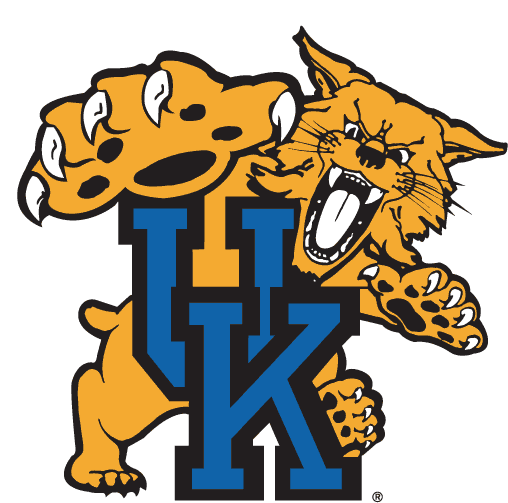 UK Takes Winning Streak On The Road
(College Station, TX) — The UK basketball team is on a three game winning streak. The Wildcats will try to extend the streak on the road tonight against Texas A-and-M. The 'Cats are 14-and-3 overall and 4-and-1 in SEC-play this season. The game is set for 7:30.
Derrick Henry Returns To Contact Practice
(Nashville, TN) — Derrick Henry is rounding back into game form. Henry was cleared for contact practice and practiced yesterday with Tennessee. He went through bag drills and light contact drills. Titans head coach Mike Vrabel did not officially confirm that Henry will play on Saturday against the Bengals. Henry went on injured reserve after breaking his foot in Week 8 against the Colts.
Preds Fall To Canucks For Fourth Straight Loss
(Nashville, TN) — The Canucks added to the Predators losing streak. The Preds lost to Vancouver 3-1 in Nashville. The Predators have lost four in a row and drop to 24-14-and-3. Nashville hosts the Winnipeg Jets tomorrow night.
Grizzlies Visit Bucks
(Milwaukee, WI) — Memphis is visiting the defending NBA champs. The Grizzlies play the Bucks tonight in Milwaukee. Memphis is riding high at 31-and-15 and has won 12 of its past 13 games. The Bucks enter the game at 27-and-19.
High School Hoops
The Murray Tigers split a twin bill against CFS last night, the girls lost 32-47, and the biys came out on top 80-53.
TUESDAY'S SCOREBOARD
NBA
——-
Minnesota Timberwolves 112, New York Knicks 110
Golden State Warriors 102, Detroit Pistons 86
NHL
——-
Carolina Hurricanes 7, Boston Bruins 1
Buffalo Sabres 3, Ottawa Senators 1
Washington Capitals 4, Winnipeg Jets 3 (OT)
New York Islanders 4, Philadelphia Flyers 3 (SO)
Vancouver Canucks 3, Nashville Predators 1
Montreal Canadiens 5, Dallas Stars 3
Calgary Flames 5, Florida Panthers 1
Tampa Bay Lightning 6, Los Angeles Kings 4
Chicago Blackhawks at Edmonton Oilers (Postponed)
Men's College Basketball (Top-25 Coaches Poll)
——-
Florida State Seminoles 79, #5 Duke Blue Devils 78 (OT)
#6 Baylor Bears 77, West Virginia Mountaineers 68
#7 Kansas Jayhawks 67, Oklahoma Sooners 64
#8 Wisconsin Badgers 82, Northwestern Wildcats 76
#10 Houston Cougars 74, South Florida Bulls 55
#19 Texas Tech Red Raiders 72, #14 Iowa State Cyclones 60
#18 Ohio State Buckeyes 83, IUPUI Jaguars 37
Kansas State Wildcats 66, #22 Texas Longhorns 65
#24 Loyola Chicago Ramblers 77, Evansville Purple Aces 48
#25 Tennessee Volunteers 68, Vanderbilt Commodores 60
#25 UConn Huskies 76, Butler Bulldogs 59
#21 Providence Friars at Seton Hall Pirates (Postponed)
Top Sports Headlines
Dak Prescott Apologizes For Postgame Comments
(Undated) — Dak Prescott is backtracking on some comments he made on Sunday. Following the Cowboys' loss to the 49ers in the Wild Card Round, the quarterback expressed support to fans throwing trash on the field as it was directed at the game's officials. Prescott issued an apology Tuesday saying he deeply regretted the comments he made and that he got "caught up in the emotion of a disappointing loss". He added that the safety of everyone who attends or works during a sporting event "is a very serious matter".
All Options On Table At QB For Steelers
(Pittsburgh, PA) — Steelers head coach Mike Tomlin says he's proceeding with the assumption that Ben Roethlisberger will not be playing next year and that all options are on the table to replace their starting quarterback. Tomlin also said that he's looking forward to the challenge of replacing Roethlisberger, and that he doesn't care if it comes from free agency, a trade, or the 2022 NFL Draft. Tomlin did acknowledge that mobility is one of the traits he will be looking for in his new starting quarterback.
Seahawks Part Ways With Defensive Coordinator Ken Norton Jr.
(Renton, WA) — The Seahawks are making some changes to their coaching staff. Seattle announced Tuesday that it is letting go of defensive coordinator Ken Norton Jr. Norton served as Seattle's defensive coordinator from 2018-to-2021. ESPN reports the team has started searching for a replacement and requested permission to interview Broncos DC Ed Donatell. The Seahawks are also parting ways with defensive passing game coordinator Andre Curtis.
Donovan Mitchell Enters Concussion Protocol
(Undated) — The Utah Jazz are placing Donovan Mitchell into the concussion protocol. Mitchell was suffered a hit in Utah's 101-95 loss to the Lakers in LA on Monday night. ESPN is reporting that he felt symptoms after the game. Mitchell is out in the Jazz's game against the Houston Rockets on Wednesday. The 25-year-old guard is averaging 25.5 points and 5.2 assists per game this season.
Report: Clippers Extend Paul George's Recovery Period
(Los Angeles, CA) — The Clippers are giving Paul George some extra time to recover from his right elbow injury. ESPN reports Los Angeles plans to give the forward an extra few weeks to rest as he recovers from a torn ulnar collateral ligament. George has been out since suffering the injury on December 22nd. The Clippers have struggled without George, going 5-and-8 since he was sidelined. The 31-year-old leads the team in scoring at 24.7 points per game this season.
Spurs Trade Bryn Forbes To Denver In Three-Team Deal
(Undated) — The Denver Nuggets are acquiring San Antonio Spurs guard Bryn Forbes in a three-way deal with the Boston Celtics. The Nuggets will send Bol Bol and P.J. Dozier to the Celtics, and the Spurs will acquire Celtics forward Juancho Hernangomez and Denver's 2028 second-round pick. Forbes spent his first four years in San Antonio before winning a championship with the Milwaukee Bucks. Dozier has a torn ACL and will miss the rest of the season, and Bol underwent foot surgery that will keep him out for three months.
Carlos Correa Hires Boras
(Houston, TX) — Shortstop Carlos Correa is Scott Boras' latest client. The free agent switched agencies and is now with the Boras Corporation. The 27-year-old is a two-time All Star, and is one of the best free agents still available on the market. Corey Seager, who entered the offseason as another 27-year-old top shortstop free agent represented by Boras, earned a ten-year, 325-million dollar deal with the Texas Rangers in December. Correa hit .279 with 26 home runs and 92 RBI with Houston in 2021.
Bruins Retire Willie O'Ree Jersey Number 22
(Boston, MA) — The Bruins are recognizing an NHL pioneer by retiring the jersey number of Willie O'Ree. O'Ree is widely referred to as the "Jackie Robinson of hockey" for breaking the NHL's color barrier when he suited up for the Boston Bruins on January 18th, 1958 against the Montreal Canadiens. The Hockey Hall of Famer's number 22 will be raised to the rafters alongside 11 other Bruins legends. O'Ree scored four goals in 45 career games as an NHLer and played 19 years as a professional hockey player.
NHL To Stop Testing Asymptomatic Players And Staff
(Undated) — The NHL is planning to stop testing asymptomatic players and staff members following the All-Star break. The league and player's association came to an agreement on the matter, but will meet later in the month to assess the climate and formalize. The NHL will still test all players and staff before international travel between the United States and Canada. According to data, 73 percent of the league has tested positive for COVID this season. The NHL and NHLPA do not plan to require the booster vaccine.
Saban Signs Voting Rights Letter Addressed To Manchin
(Tuscaloosa, AL) — Some sports icons from West Virginia are sending a letter to Democratic Senator Joe Manchin. Alabama head coach Nick Saban, NBA Hall of Famer Jerry West, and former Bills linebacker Darryl Talley were among a handful of West Virginians to sign a letter urging Manchin to support the Freedom to Vote Act on Monday. Saban was born in Fairmont, West Virginia, and he is a supporter and friend of Manchin's. The Freedom to Vote Act looks to make voting registration and voting access more available, and it would make Election Day a federal holiday.
Australian Open Day Three Recap
(Melbourne, AU) — The year's first Grand Slam continues at the Australian Open. On the men's side, 4th-seeded Stefanos Tsitsipas [[ seet-see-paas ]] and 6th-seeded Rafael Nadal each moved on with straight set wins. Americans Reilly Opelka and Frances Tiafoe moved into Round Three with victories. Tiafoe survived a five-set thriller over Marco Trungelliti to advance. On the women's side, top-seeded Ashleigh Barty continued her dominance with a two-set sweep over Lucia Bronzetti. Americans Sloane Stephens and Alison Riske were eliminated, while Madison Keys punched her ticket to the next round.