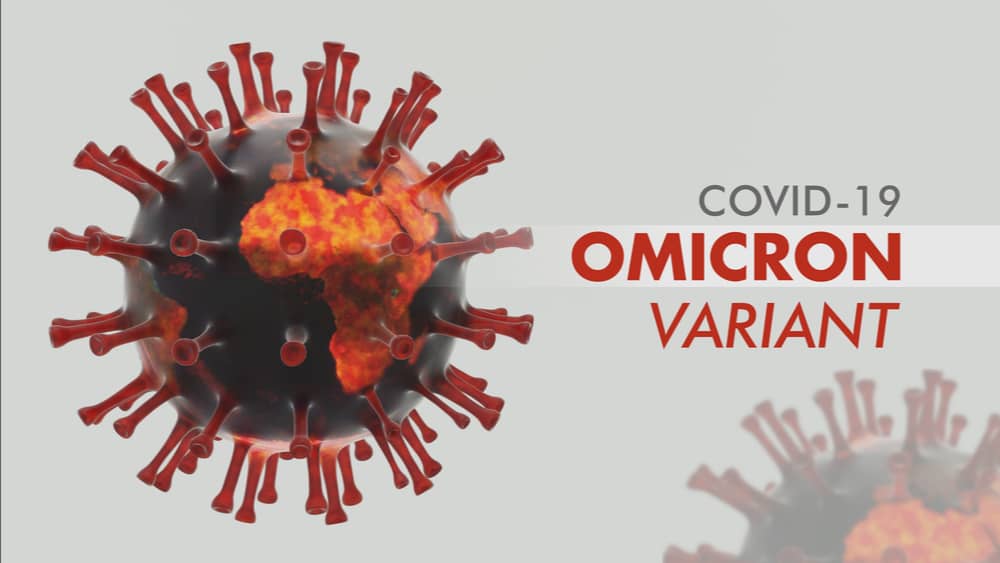 Kentucky Surpasses One Million Total COVID-19 Cases
Kentucky is at a grim milestone in the battle against COVID-19. Governor Andy Beshear announced yesterday that the commonwealth had surpassed one million total cases of the virus since the pandemic began. Kentucky is coming off a record week of more than 72-thousand cases reported. The positivity rate has also reached another record. Beshear says there are 22-hundred Kentuckians hospitalized for COVID-19 related illnesses, with 244 on ventilators.
Calloway County Health Department Announces 312 Cases of COVID19
As of 1/17/22, the Calloway County Health Department received notification of 312 cases for the period of 1/14 to 1/17 (164 cases on 1/14, 42 cases on 1/15, 31 cases on 1/16, and 75cases on 1/17). The case count is now at 7,260 with 23 hospitalized and 72 deaths. The majority of hospitalized cases are unvaccinated. Due to the significant number of cases, please be patient with us as we try to report the cases in a timely manner. In response to the recent spike in COVID cases and the increased strain on our local healthcare systems, the Calloway County Health Department recommends postponing all community events and gatherings. Per the CDC guidance, if you develop symptoms, remember to isolate, get tested immediately and stay home until you get the test results back.
National Guard Deploys Into Kentucky Hospitals, Assisting With Omicron Surge
Kentucky National Guard teams are deploying into hospitals around the commonwealth to assist with the surge of the omicron variant. There are now 450 National Guard members assisting at multiple hospitals. Doctors say omicron is so contagious it is breaking through to healthcare workers, leaving facilities short staffed. Teams of 15 have taken over non-clinical roles at hospitals such as Baptist Health in Lexington and Paducah.
Man Pardoned By Bevin Sentenced On Federal Murder Charge
A man pardoned by Governor Matt Bevin in 2019 is facing over 40 years in federal prison. Patrick Baker was sentenced yesterday to 42 years for the 2014 shooting death of Donald Mills. He will receive two and a half years of credit for time served in on a state charge of reckless homicide in Mills' death. Baker must serve 85-percent of his prison sentence.
Trigg County Mother Facing Murder Charge After Baby Dies From Meth
A Western Kentucky mother is facing a murder charge in the death of her infant son. The baby was found dead in a Trigg County home October 26th. Kentucky State Police say a medical examiner's report shows the baby died of acute methamphetamine intoxication. A grand jury has indicted 28-year-old Shaylynn Curtis on a murder charge in the death.
Dawson Springs Students Back In School Following Deadly Tornado
(Dawson Springs, KY) — Students in Dawson Springs are back in school. Yesterday was students' first day back following December's deadly tornado. School officials say a third-party transportation system is picking up students whose families are displaced. The superintendent says nearly 20-percent of their staff lost everything in the tornado and that the district is providing emotional and mental support for staff and students.
Collision Sends Four to Hospital
On Tuesday, January 18, 2022 at approximately 6:30 a.m. Calloway County Sheriff's Deputies responded to the intersection of Highway 641 and Pella Way for a report of a two vehicle injury collision. Upon their arrival, Deputies located two vehicles with significant damage.
Preliminary investigation has indicated Jimmy Cashion was northbound on Highway 641 in a gray GMC Yukon and Jessi Duncan was southbound on Highway 641 in a gray Dodge Durango immediately prior to the collision. Duncan turned left onto Pella Way, failing to yield the right of way to Cashion's vehicle.
Jimmy D. Cashion, age 44, of Murray, Kentucky, Jessi L. Duncan, age 27, of Kirksey, Kentucky, Forrest W. Wilkerson, age 54, of Murray, Kentucky, and Chelliney B. Watkins, age 26, of Cadiz, Kentucky were transported by Murray-Calloway County Emergency Medical Services to Murray-Calloway County Hospital for treatment of non life threatening injuries received during the collision.
The Calloway County Sheriff's Office was also assisted on scene by Calloway County Fire-Rescue.
Kentucky State News Brief
Owensboro Revitalization Project Named Riverview
(Owensboro, KY) — The official name for an Owensboro revitalization project is Riverview. The name was announced yesterday, replacing the former name of Northwest Neighborhood Revitalization. City officials sent out surveys last year to get feedback on a name that would give the development a "personal feel." Community Development Director Abby Shelton says the beautification effort is running smoothly.
Jefferson Co. Public Schools Won't Change COVID Quarantine Guidelines
(Louisville, KY) — The state's largest school district isn't relaxing its COVID quarantine guidelines. The Jefferson County Board of Education voted against a proposal last night to switch to guidelines approved by the CDC. Schools with universal masking in place can cut quarantines from ten to five days and no contact tracing for those exposed at school is necessary. Despite the guidance from medical professionals, some board members called the proposed changes "unnecessary" and "reckless."
DCPS Students To Learn From Home Tomorrow
(Owensboro, KY) — Daviess County Public Schools is closed to in-person learning today. DCPS announced yesterday the district's facilities would be closed due to COVID-19 quarantines. Instead, the district is using its third DCPS-at-Home day. Schools were closed yesterday for the same reason and on Monday for MLK Day.
Owensboro's FA5 Main Stage Moving To Holiday Inn
(Owensboro, KY) — Owensboro's Friday After 5 is moving west this summer. The main concert stage is moving from the RiverPark Center to the Holiday Inn. This year's street fair will start at Frederica Street, moving along Veterans Boulevard and will curve at Locust Street. The Bluegrass Music Hall of Fame and Museum and the Mitch McConnell Plaza will also host events over the community music festival's 16 weeks.
Tennessee State News Brief
TDH Expected To Update Weekly COVID Numbers Today
(Nashville, TN) – The Tennessee Department of Health is expected to update the state's weekly COVID-19 numbers today. Last week, TDH reported over 13-thousand-500 cases per day from January 2nd through January 8th. There have been over one-and-a-half-million cases in Tennessee since the outbreak began. There have been over 21-thousand COVID-related deaths in the state during that time.
Church Hill Rescue Squad Addresses Summer Wells Reward Fund Rumors
(Church Hill, TN) – The Church Hill Rescue Squad is addressing rumors about the reward fund for information on Summer Wells. The rescue squad said on Monday that the fund total remains at just under 74-thousand dollars. The Church Hill Rescue Squad also said it extended the fund's expiration date to June 15th of this year and it will be reviewed when the deadline is reached. It added that it hopes keeping the fund active will bring in more tips and that under no circumstances will any of the money go to the rescue squad.
Knox Co. Schools Closed
(Knoxville, TN) – Knox County Schools are closed again today. KCS says the closure is due to staffing challenges related to illness. The district was also closed for the same issue yesterday. There were no classes on Monday due to Martin Luther King, Junior Day.
Clarksville Crews Drag Red River For Missing Driver
(Clarksville, TN) – There's still no word about who was driving an SUV that went into the Red River in Clarksville. The Chevrolet Suburban went off a road and into the river early Sunday morning. It was pulled from the river on Monday but no one was inside. Emergency crews dragged the river yesterday.
NWS: Snow Possible In Middle Tennessee Tonight
(Nashville, TN) — Some snow is possible in the Mid-State tonight. The National Weather Service in Nashville says the best chance for snow is north of I-40 and east of I-65. Rain is expected this afternoon. Nashville has recorded over nine inches of snow so far this year.
Curbside Recycling Service Resuming Next Month
(Nashville, TN) — Curbside recycling will return to Nashville next month. Mayor John Cooper made the announcement yesterday. Curbside recycling was paused late last month so Metro recycling trucks and staff could be reassigned to trash collection because of delays. A contractor responsible for more than half of waste collection in Nashville filed for bankruptcy last year and hasn't collected trash consistently in recent months.
CMT Music Awards To Be Rescheduled
(Nashville, TN) — The CMT Music Awards will be rescheduled. The show had been set for April 3rd in primetime on CBS and Paramount Plus. The change was announced yesterday to accommodate the 64th annual Grammy Awards, which changed its date and location to Las Vegas from Los Angeles over COVID-19 concerns. The Grammys will be shown on CBS April 3rd, with a date for the CMT Music Awards to be announced later.
World/National Headlines
President Biden will hold his first formal news conference of the year today at 4pm Eastern. It will be Biden's first solo news conference at the White House since March. The President last took questions from reporters in November at the UN climate summit in Scotland.
The COVID Omicron variant is causing a rise in infections among children. The U.S. reported nearly one-million COVID infections among children last week. The American Academy of Pediatrics says that's 69-percent more than the previous week.
The White House is making about 400-million N-95 masks available for free. The masks are of higher quality and are said to offer more protection against the Omicron variant. The N-95 masks will be pulled from the national stockpile and shipped to pharmacies in the next couple of days, which means they should be available by late next week.
Some major international flights into the U.S. are being canceled today. Emirates, Air India, All Nippon Airways and Japan have all announced they're canceling flights over concerns about the potential impact that 5G cellphone service could have on airplane technologies.
The last victim of the Michigan high school shooting late last year has been released from the hospital. The family of Kylie Ossege says they have raised nearly 150-thousand-dollars to pay for her care so far. The 17-year-old is now undergoing physical therapy after being shot in the chest.
The world's oldest man has died less than a month before his next birthday. Saturnino de la Fuente Garcia died Tuesday at his home in northwestern Spain at the age of 112. The man known to friends as El Pepino  would have celebrated his 113th birthday on February 11th.