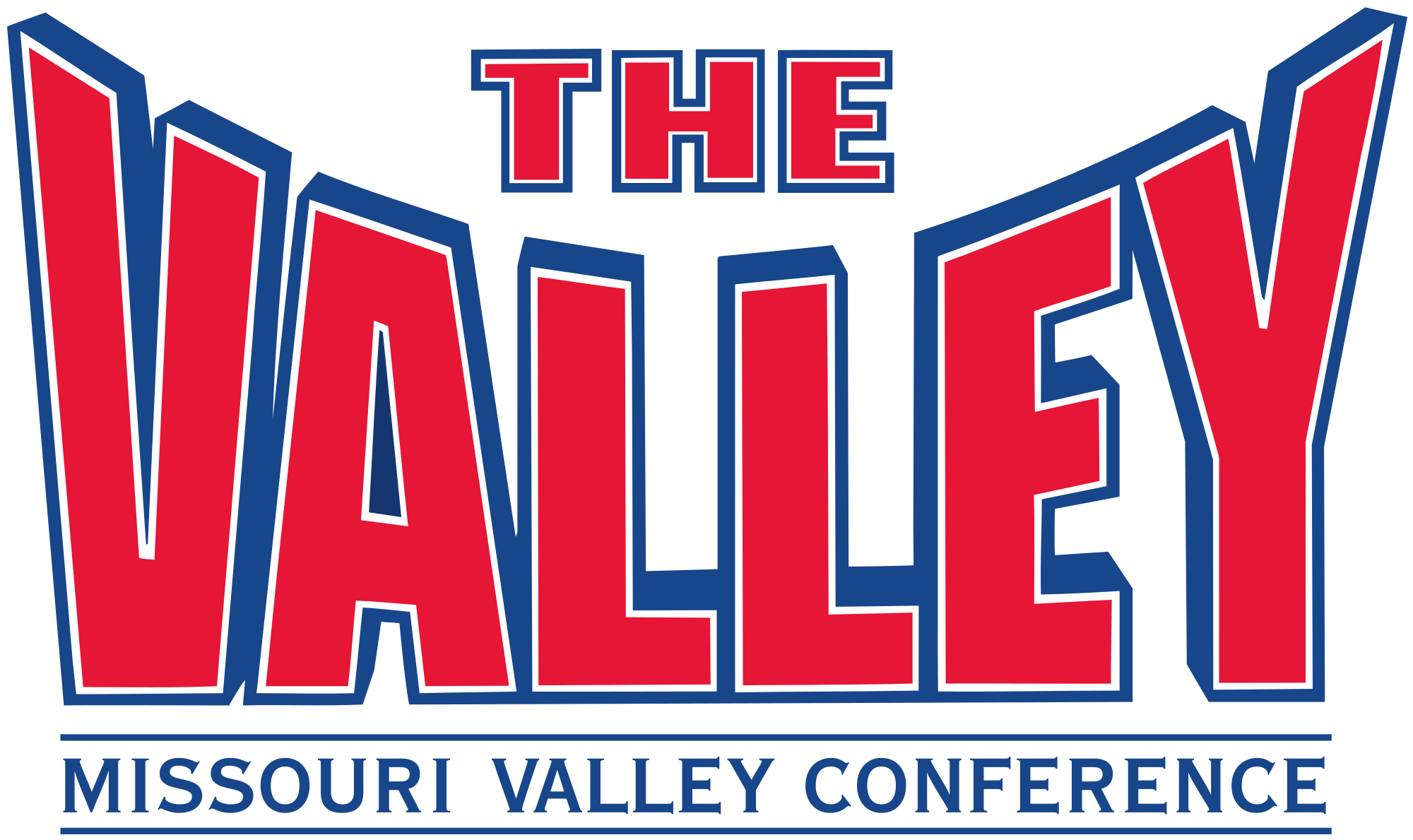 Murray State To Join Missouri Valley Conference
(Murray, KY)  —  Murray State is racing to another conference.  CBS Sports reported that Murray State is going to join the Missouri Valley Conference.  This comes after Belmont was approved to join the MVC in September.  Both schools are leaving the Ohio Valley Conference.
Grizzlies Host Pistons
(Memphis, TN)  —  The Grizzlies play one of the worst teams in the NBA tonight.  The Grizzlies host the Pistons tonight.  Memphis is 25-and-14 after winning six straight, while Detroit is 7-and-29.
College Hoops Roundup
(Undated)  —  Number-18 Tennessee beat Ole Miss 66-60 in overtime in Knoxville.  Louisville edged Pitt 75-72 on home court.
Preds Play Kings Tonight
(Los Angeles, CA)  —  The Predators' road trip continues.  Nashville plays the Kings in Los Angeles tonight.  The Preds enter the matchup at 21-11-and-2 and lead the Central Division.
Penguins Rally Past Blues; Win Ninth Straight
(Pittsburgh, PA)  —  The Penguins scored four unanswered goals including three in the third period to beat the Blues 5-3 in Pittsburgh.  Brayden Schenn, Jordan Kyrou, Colton Parayko scored for St. Louis, which had won its previous two.  The Blues return to begin a five-game homestand tomorrow against Washington.
Wan'Dale Robinson Declares For NFL Draft
(Lexington, KY)  —  The Wildcats are losing one of their best players to the Draft.  Wan'Dale Robinson announced Wednesday that he is entering the NFL Draft.  Robinson finished the season with 104 catches for 1,334 yards and seven touchdowns this season
Racers' Weekend at EIU, SIUE Postponed
EIU moved to Jan. 17, SIUE Jan. 24
The Murray State women's basketball games at Eastern Illinois and SIUE that were originally scheduled for Thursday, Jan. 6 and Saturday, Jan. 8, 2022, have been postponed due to established health and safety protocols within the EIU and SIUE programs. The Racers will now travel to Charleston to face Eastern Illinois Jan. 17, followed by a trip to Edwardsville to take on SIUE Jan. 24. Times for both dates will be announced as they become available. Murray State's next game will now be Jan. 13 when the Racers welcome the Tigers of Tennessee State to the CFSB Center for a 5 p.m. tip-off.
UofL Clips Panthers
(Louisville, KY)  –  The UofL basketball team is streaking.  The Cardinals won their third consecutive game last night, beating Pittsburgh, 75-72, at the KFC Yum! Center.  The Cards are 10-and-4 this season, including a 4-and-0 record in the ACC.  They'll face Florida State in Tallahassee on Saturday night.
WEDNESDAY'S SCOREBOARD
NBA
——-
Charlotte Hornets 140, Detroit Pistons 111
Philadelphia 76ers 116, Orlando Magic 106
Houston Rockets 114, Washington Wizards 111
San Antonio Spurs 99, Boston Celtics 97
Brooklyn Nets 129, Indiana Pacers 121
Dallas Mavericks 99, Golden State Warriors 82
Toronto Raptors 117, Milwaukee Bucks 111
Minnesota Timberwolves 98, Oklahoma City Thunder 90
Utah Jazz 115, Denver Nuggets 109
Miami Heat 115, Portland Trail Blazers 109
Atlanta Hawks 108, Sacramento Kings 102
NHL
——–
Toronto Maple Leafs 4, Edmonton Oilers 2
Pittsburgh Penguins 5, St. Louis Blues 3
New York Islanders at Vancouver Canucks  (Postponed)
Men's College Basketball  (Top-25 Coaches Poll)
——-
#10 Michigan State Spartans 79, Nebraska Cornhuskers 67
#11 Iowa State Cyclones 51, #25 Texas Tech Red Raiders 47
#14 Houston Cougars 83, South Florida Bulls 66
#15 Villanova Wildcats 75, Creighton Bluejays 41
#18 Tennessee Volunteers 66, Ole Miss Rebels 60  (OT)
#20 Alabama Crimson Tide 83, Florida Gators 70
Top Sports Headlines
Antonio Brown Releases Statement
(Tampa, FL)  —  Antonio Brown is telling his side of the story from his early exit of Sunday's Buccaneers game.  The wide receiver released a statement Wednesday that says he left the field during the game because he was being forced to play through an ankle injury.  According to the statement, Bruce Arians threatened to cut the wide receiver from the team if he didn't take the field.  Brown says he had an MRI on Monday that showed broken bone fragments, a ligament tear, and a loss of cartilage.
Report: Bengals' Mixon Tests Positive For COVID-19, Burrow To Rest
(Cincinnati, OH)  —  The Bengals are going to be without two of their offensive stars this weekend.  ESPN reports running back Joe Mixon tested positive for COVID-19 on Wednesday and won't play Sunday against the Browns.  This comes after head coach Zac Taylor said quarterback Joe Burrow will miss the regular season finale to rest his "sore" right knee and injured finger.
NFL: We're Looking At SB 56 Alternate Locations
(New York, NY)  —  The NFL is looking at potential Super Bowl 56 alternate locations.  A league spokesperson says they're not planning to move the February 13th game from SoFi Stadium in Southern California, but are looking at contingencies.  An unnamed Dallas Cowboys official tells WFAA the league may use AT&T Stadium as an alternative site if potential COVID restrictions in California make SoFi Stadium a no-go.
Cowboys' Parsons Lands On COVID List
(Arlington, TX)  —  The Cowboys are announcing that linebacker Micah Parsons has landed on the COVID list.  Parsons was absent from Wednesday's practice and tweeted later in the afternoon that he was saddened by the news.  Under the new NFL COVID protocols, Parsons will have ample flexibility to return for Dallas' regular season finale against the Eagles in Philadelphia.  The rookie linebacker has 13 sacks on the season.
Aidan Hutchinson Declares For NFL Draft
(Ann Arbor, MI)  —  Heisman Trophy runner-up Aidan Hutchinson is leaving the Michigan football program and declaring for the NFL Draft.  Hutchinson thanked Wolverine nation on Twitter to announce his next move.  The defensive end was a winner of the Lombardi Award, which is given to the top lineman in the nation.  He recorded 14 sacks to set the single season record for the program.  Hutchinson is in the conversation of being the top pick in the draft.
Mavericks Beat Warriors, Retire Nowitzki's Number-41
(Dallas, TX)  —  The Mavericks are pulling out a win on the same night that Dirk Nowitzki had his jersey lifted into the rafters.  Dallas beat the Warriors 99-82 at the American Airlines Center.  Luka Doncic [[ DON-chitch ]] had a strong game with 26 points, eight assists and seven rebounds.  Nowitzki's ceremony took place after the game with friends and family in attendance.  The team also announced a statue will be built in his honor.
Williamson To Rehab Foot Injury Away From Pelicans
(Undated)  —  Zion Williamson is taking his rehab to the Pacific Northwest.  ESPN reports Williamson will continue rehabbing from his foot injury, but will do so in Portland, Oregon.  New Orleans announced Wednesday that the sides mutually agreed to have the forward work away from the team as Williamson works his way back from a fractured right foot.  The 21-year-old has yet to play this season after suffering the injury in the offseason.
Penguins Acquire Alex Nylander From Chicago
(Pittsburgh, PA)  —  The Penguins are announcing the acquisition of forward Alex Nylander from the Chicago Blackhawks.  In exchange for Nylander Pittsburgh is trading forward Sam Lafferty to the Blackhawks.  Nylander is signed through the end of this season and has played in 84 career NHL games.  The 23-year-old has recorded 13 goals, 19 assists, and 32 points with the Blackhawks and Buffalo Sabres.
Novak Djokovic Denied Entry Into Australia
(Sydney) —  Novak Djokovic is being denied entry into Australia over the country's COVID-19 vaccination requirements.  Djokovic was initially granted a medical exemption so that he could play in the Australian Open.  A source told Reuters the tennis star was issued a letter by the Australian government saying his visa was denied and he would be deported.  Djokovic is a nine-time winner of the event, as well as the defending champion.
PGA Tour's Sentry Tournament Of Champions
(Kapalua, HI)  —  The PGA Tour's 2022 season kicks off with the Sentry Tournament of Champions at Kapalua Resort in Hawaii.  The tournament features only winners from the previous season, but one player will not be participating.  Cameron Champ has withdrawn from the tournament after testing positive for COVID.  Champ's withdrawal brings the Tournament of Champions field to 38 players.  Harris English is the defending champion.