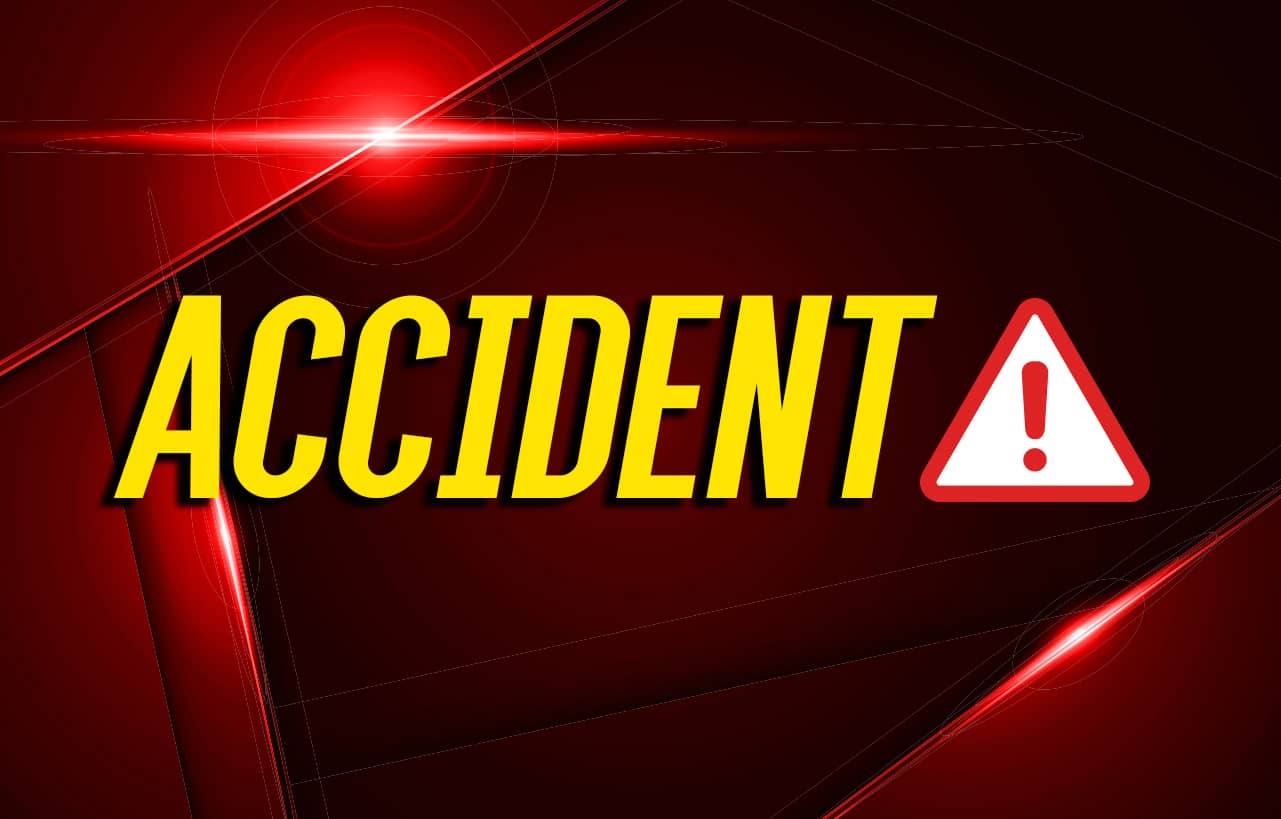 HAZEL MAN INJURED IN ONE-VEHICLE ACCIDENT
At approximately 2:30 Sunday Morning, Calloway County Sheriff's Deputies responded to the 2600 block of Crossland Road for a report of a single vehicle injury collision. Upon their arrival, they located a vehicle on its side in the roadway. Preliminary investigation has indicated 40-year old Sean Fluke of Hazel swerved off the
roadway to miss a deer causing the vehicle to leave the road, strike a tree, and overturn. Fluke was transported by ambulance to Murray-Calloway County Hospital for treatment of non-life threatening injuries received during the collision.
LIVINGSTON COUNTY MAN CHARGED WITH MURDER
Just before 10 pm Saturday, Kentucky State Police Post 1 was notified by Livingston County Dispatch of an assault that occurred at a residence in Salem. Troopers and detectives with the Kentucky State Police responded to assist with the investigation. According to State Police, 52 year old Joseph Harris and 21 year old James Crider had been involved in an altercation at a residence on Butler Road. During the incident, Crider stabbed Harris. Livingston County deputies arrived on scene and detained Crider while Livingston County EMS attempted life-saving measures on Harris who was transported to Livingston County Hospital where he died. As a result of the investigation, Kentucky State Police charged Crider with Murder and he was lodged in the McCracken County Jail.
CALLOWAY COVID-19 UPDATE
The Calloway County Health Department reported a combined 20 new cases of COVID-19 for Thursday and Friday. All of the cases were under 60 years of age. The county currently has 99 cases isolated at home and 9 are hospitalized. Calloway County's latest reported positivity rate is 7.81% which is lower than the state rate of 8.49%. The state reported 1,175 confirmed new cases and 28 confirmed new deaths Friday. There were 1,514 hospitalized as of Friday, which is 386 less than last Friday, including 466 in ICU, which is 87 less than a week ago.
SEARCH CONTINUES FOR GRAVES COUNTY JUVENILE
The Graves County Sheriff's Office is seeking the public's assistance in locating a juvenile that was reported missing. 16-year old Justice Wright of Mayfield was last seen in her residence at around 6:35 Saturday night before saying she was going for a walk. Approximately one hour later, Wright's guardian noticed Justice was not in her room and the window was open. She was last seen wearing black leggings and a gray sweatshirt with "Minnesota" across the front. Justice Wright is described as a female with pale skin, light brown hair, brown eyes, shoulder length hair, standing 5'3″, and 130 pounds.
IN AND AROUND KENTUCKY
FRANKFORT—A judge has ruled Kentucky's controversial school choice law unconstitutional. Judge Phillip Shepherd says the pool of tax credits that would fund the law can't be spent on education until Kentucky residents vote on the issue. His ruling says the tax credit created by the law has to be approved by voters before it can take effect.
LEXINGTON—Fire investigators are looking into an early morning fire on the campus of the University of Kentucky. According to reports, the fire broke out along Leader Avenue around 4:30 a.m. Sunday. The structure is an outdoor classroom and reportedly sustained serious damage. There is no word on the cause, but it doesn't appear that anyone was injured.
LEXINGTON—Lexington Police are investigating a shooting that left two people injured Sunday afternoon. Multiple officers responded to the scene at St. Anthony and Endon Drive after a call of shots fired in the area. There, officers found two victims; an adult woman and a teen boy. While police say the shooting was the result of an altercation, they have not yet revealed if the victims were involved or were just innocent bystanders.
DANVILLE—Several people are hospitalized after a nursing home fire in Boyle County Sunday morning. The Danville Fire Department responded to the Landmark of Danville. The fire reportedly broke out in an unoccupied residential room as all 60 residents and staff were evacuated. It doesn't appear that any of the injuries were life-threatening as the cause of the fire is now under investigation.
BELL COUNTY—Kentucky State Police and Middlesboro Police are investigating a deadly officer-involved shooting early Saturday morning. According to reports, a suspect was shot by a Middlesboro Police officer in Bell County at about 4:30 a.m. Saturday. The suspect was transported to a local hospital where he later died from his injuries. No other details of the shooting have been made available yet.
LESLIE COUNTY—Investigators with the Kentucky State Police are still looking into the cause of a deadly ATV crash in Cutshin Sunday. Just about 2 p.m., troopers responded to KY-699 in Leslie County. There, they found the operator of the ATV, 51-year-old Sherry Cornett of Yeadiss, crashed into an embankment. According to the report, Cornett crashed into the back of another vehicle and then veered off the road and over an embankment where she died as a result of her injuries.
TENNESSEE—Cancellations of more than a thousand flights nationwide by Southwest Airlines led to confusion at terminals across the county — and stranded passengers in Nashville. More than 20 Southwest flights were affected at Nashville International Airport yesterday. Among those affected was Trevecca Nazarene University's cross country, team, which had to switch to the train after its return flight home to Nashville from Chicago was cancelled. In a statement, Southwest says they cancelled flights beginning Friday because of weather in Florida and air traffic control issues but not because of staffing shortages.
TENNESSEE—Governor Bill Lee and state education leaders say they plan to review the funding formula for Tennessee's K-through-12 schools. Lee and State Education Commissioner Penny Schwinn say they'll be seeking input from school leaders, families and other members of the public into how the system can be improved. They want to put together a proposal for state lawmakers next year. The current funding program — called the Basic Education Program — has been criticized for being outdated and overly complicated since it was adopted almost three decades ago. The state's largest teachers' organization — the Tennessee Education Association — says it wants more funding for schools in any new plan.
TENNESSEE—Today, University of Tennessee President Randy Boyd is scheduled to hold a fundraiser for Republican State Senator Mark Pody. Three years ago, Boyd closed a political action committee because he said he wanted to avoid conflicts of interest once he became university president. He has still donated to political candidates during his term. Pody made headlines earlier this year when he agreed to pay for people to travel to Washington to take part in the January sixth demonstrations that turned violent.
TENNESSEE—A member of the Tennessee National Guard has been charged along with fourteen other men in connection with a sex trafficking operation based in Nashville. Authorities say Chief Master Sergeant William Moore answered an online erotic ad that connected him with an undercover officer who portrayed themselves as a 16-year-old. In a statement, the Tennessee National Guard says Moore has been placed on leave while they support law enforcement in the investigation. The National Guard says proper disciplinary action will be taken once the civil legal process is finished.
TENNESSEE—Tennessee Senator Marsha Blackburn is the latest member of Congress to visit the nation's southern border and to criticize the White House's immigration policies. The Republican senator visited McAllen, Texas, Saturday after meeting with the Texas National Guard and the border patrol. Blackburn says a rancher in the area told her they have to spend thousands of dollars to protect their property. In an online post, Blackburn criticized President Biden, saying the drug cartels are taking advantage of weak leadership in Washington.