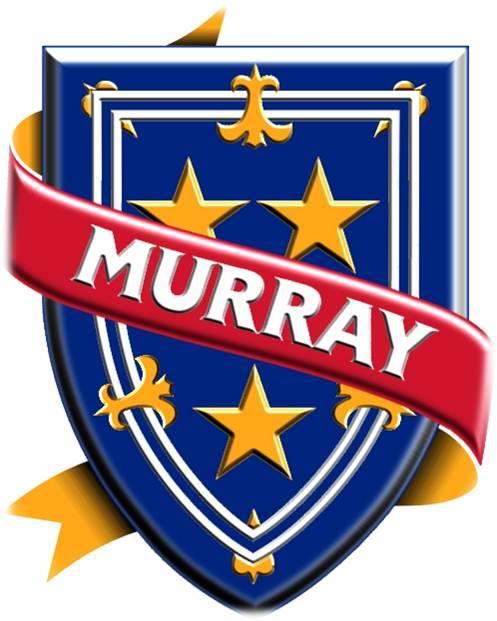 Murray State University awarded $554,750 to help low-income, potential first-generation college students access higher education
MURRAY, Ky. — The U.S. Department of Education announced that Murray State University will receive two federal Talent Search grants of more than 277 thousand dollars each to help more low-income students who would be the first members of their families to earn degrees to prepare for and enroll in college. Talent Search East will serve 500 students in the Christian, Todd and Trigg County school districts; Talent Search West will serve 500 students in the Carlisle, Fulton County, Fulton Independent, Hickman, Mayfield Independent and Paducah Public school districts. Talent Search has operated successfully at Murray State since 2016.
Celebration After UK Win Leads To Minor Injuries

Celebration After UK Win Leads To Minor Injuries
A celebration after a historic win for the University of Kentucky led to some minor injuries.  Lexington Fire and Police responded to manage a crowd on State Street, where there were reports of couches and trash on fire.  At least two people were treated for minor injuries, and one was treated for a medical issue.
Gas Prices Highest This Year
Gas prices are the highest they've been this year.  Today's Triple-A national average price for regular is up to three-20 a gallon, four-tenths of a cent higher than Sunday.  It's now gone up six days in a row.  Texas has the lowest statewide average at two-81-point-seven cents a gallon and California's four-40-point-nine is the highest.
Gatlinburg Police Issue Warning To Bear Watchers
Gatalinburg police are telling visitors to the Great Smoky Mountains to be bear aware.  They say there's been an increase in bear sightings recently.  Gatlinburg police say they understand bear watching is one of the reasons tourists travel to the nation's most visited national park.  However, they say bear watchers need to remember that they're wild animals and can be dangerous.

Report: Crimes Returning To Pre-Pandemic Levels In Nashville's Tourism Areas
 A new report indicates one metric shows Nashville's tourism scene is returning to pre-COVID levels.  The Tennessean looked at the number of police-reported crimes from 2014 to 2021 in the city's neighborhoods known for tourism.  The analysis shows crimes reported to police this year are on pace to match the highs of 2019.  The paper's analysis covered Lower Broadway, SoBro, the Gulch, North Gulch, Pie Town, Rutledge Hill and parts of Midtown.

Kentucky News Brief
Fort Campbell Soldier Attacked By Ninja
(Inyokern, CA)  —  A ninja is accused of attacking a Fort Campbell soldier.  The alleged attack on a staff sergeant with the 160th Special Operations Aviation Regiment happened while Fort Campbell soldiers were in California's Mojave Desert for a training exercise last month.  The staff sergeant locked himself inside a building after the attack before the man dressed in full ninja gear threw a chunk of asphalt through a window, injuring a captain.  The man was arrested after being tased and is facing charges of attempted homicide, assault with a deadly weapon, brandishing a weapon and more.
GRDHD Updates Coronavirus Numbers
(Owensboro, KY)   —  The Green River District Health Department is reporting a rise in cases of coronavirus.  On Friday, the GRDHD reported 395 additional confirmed cases with 201 in Daviess County, 78 in Ohio County, 46 in Henderson County, 28 in Webster County, 17 each in McLean and Union counties, and eight in Hancock County.  There have been over 34-thousand-580 cases in the seven-county District since the outbreak began.  There have been over 520 COVID-19-related deaths in the district since the outbreak began.
Owensboro Transit System Offering Free COVID Vaccination Clinic
(Owensboro, KY)  —  The Owensboro Transit System is holding a free COVID-19 vaccination clinic this morning.  The clinic will be held from 8 o'clock until 10:30 at the OTS headquarters on Allen Street.  OTS will hold a second clinic on Friday afternoon from 2 o'clock to 4:30.  The Johnson and Johnson vaccine will be given by the Green River District Health Department.
Wildcats Upset Gators, Climb In Coaches Poll
(Lexington, KY)  —  The Kentucky football team is up to 14th in the Coaches Poll after upsetting Florida.  The Wildcats beat the Gators, 20-13, in Lexington on Saturday.  They're 5-and-0 so far this season.  The 'Cats will face LSU at Kroger Field this Saturday night.

Richmond Police Investigating Deadly Shooting
(Richmond, KY)  —  Richmond Police are investigating a deadly shooting.  The shooting happened early yesterday morning at the RC Conference Hall, where 18-year-old Alexis Jenkins of Lexington was found shot.  Jenkins was rushed to the hospital, where he was pronounced dead.  No additional details have been released.
Homeowner Rescued From Masonville House Fire
(Ohio County, KY)  —  A homeowner is in unknown condition after being rescued from a house fire.  The blaze broke out in the 51-hundred-block of Old Hartford Road near Georgia Lane over the weekend.  An off-duty Battalion Chief from Owensboro Fire Department noticed the smoke and investigated with a passerby, saving the homeowner who was still inside.  Crews from Masonville Fire Department and Daviess County Fire Department put out the fire, which is currently under investigation.

Man Hospitalized After Owensboro Stabbing
(Owensboro, KY)  —  A man is hospitalized after a stabbing in Owensboro.  The stabbing happened in the park 600-block of Orchard Street, where the victim was found with multiple wounds.  The victim was taken to the hospital with potentially life-threatening injuries.  The case is under investigation.
KWC Announces Jack T. Wells Activity Center
(Owensboro, KY)  —  Kentucky Wesleyan College is dedicating its activity center to a prominent alumnus.  The facility was dedicated this weekend to former Board of Trustees Chair Jack Wells.  The Jack T. Wells Charitable Trust has confirmed a donation that includes the establishment of the Jack T. Wells Endowed Scholarship Fund.  Wells was inducted into the KWC Alumni Hall of Fame in 2014 and was recognized as the Outstanding Alumnus in 2011.
Lexington Police Investigating Hit-And-Run
(Lexington, KY)  —  Police are investigating a hit-and-run in Lexington.  The collision happened early yesterday morning on Cambridge and Village Drive.  Police say a car crashed into two parked vehicles, and one of those hit a building.  Witnesses say three people exited the vehicle.  No arrests have been made.
Tennessee State News Brief
Memphis Police Officer Hit, Killed By Semi While Conducting Crash Investigation
(Memphis, TN)  —  The Memphis Police Department is mourning the death of an officer who was killed on the job.  Officer Darrell Adams was hit and killed by a semi truck while investigating a crash on a Memphis interstate on Saturday morning.  The 34-year-old Adams had been with MDP since 2016.  Chief CJ Davis says her heart is aching over the loss and she's in "deep prayer" for Officer Adams' family and the men and women of the Memphis Police Department.
Shelby Co. Reports Rise In COVID Cases, Deaths
(Memphis, TN)  —  The state's largest county is reporting a rise in cases of COVID-19.  The Shelby County Health Department reported over 280 confirmed cases yesterday.  There have been nearly 142-thousand-450 cases in Shelby County since the outbreak began.  SCHD also reported an additional eleven COVID-19-related deaths, bringing the total of deaths in the county to nearly 21-hundred since the outbreak began.
Woman Killed In West Tennessee Kroger Shooting Laid To Rest
(Collierville, TN)  —  The woman killed in the mass shooting at a Memphis-area Kroger is in her final resting place.  The funeral for Olivia King was held Saturday at the Catholic Church of the Incarnation in Collierville where she regularly attended Mass.  King was a widow, the mother of three sons and grandmother to five.  King was killed and more than a dozen others were injured in the shooting on September 23rd.

Vols Maul Mizzou
(Columbia, MO)  —  The Tennessee Volunteers are celebrating an SEC win.  UT thumped Missouri, 62-24, in Columbia on Saturday.  The Vols improved to 3-and-2 on the season with the win.  They'll face South Carolina at Neyland Stadium this Saturday afternoon.

Rutherford Co. Approves Pay Increases For Substitute Teachers At 6 Schools
(Rutherford Co., TN)  —  The Rutherford County School Board is approving a contract change that will provide pay increases to substitute teachers at six schools.  The ten-dollar raise is effective immediately at "hard to fill" schools.  The district will increase pay for subs with a high school diploma from 85-dollars to 95-dollars per day.  Pay for subs with a college degree will increase from 95 to 105-dollars per day.
Morgan Wallen Banned From CMA Awards
(Nashville, TN)  —  Morgan Wallen is banned from the 55th Annual Country Music Awards.  CMA officials say Wallen won't be allowed "on the red carpet, on stage, or be celebrated in any way."  Wallen is still under fire for using a racial slur during a drunken bender back in January.  While Wallen isn't allowed to receive any solo CMA Awards, he can be recognized for his collaborative work during the show set for Wednesday, November 10th at Bridgestone Arena.

World/US News Brief
Facebook Whistleblower: Company Decision Contributed To January 6 Capitol Riot
(Undated)  —  A former Facebook executive says leaders of the social media giant made decisions that contributed to the deadly U.S. Capitol riot.  Former Facebook product manager Frances Haugen told CBS' 60 Minutes the company prematurely turned off safeguards designed to stop disinformation and rabble rousing.  She said Facebook turned off the safeguards soon after Election Day last November.  Haugen has also shared internal Facebook documents with lawmakers and is expected to testify before a congressional subcommittee on Tuesday.
Supreme Court Opens New Term With Hot-Button Issues Pending
(Washington, DC)  —  The Supreme Court opens its new term today and the docket is loaded with hot-button issues.  The list includes abortion, gun regulations, and religion.  The conservative majority set off a firestorm when five justices recently declined to block a controversial new Texas abortion law.  The court will resume in-person oral arguments after more than a year-and-a-half of virtual hearings during the COVID pandemic.  That comes after Justice Brett Kavanaugh announced Friday he tested positive for the coronavirus, despite being fully vaccinated.
SoCal Oil Spill Closes Beaches, Kills Wildlife
(Los Angeles, CA)  —  Cleanup is underway on a massive oil spill off the coast of Southern California.  An underwater pipeline leaked about 126-thousand gallons of heavy crude oil into the ocean, shutting down several beaches in Orange County.  Huntington Beach was hit especially hard and might not reopen for months.  The pipeline has been shut off, but officials say oil could keep washing up on shore this week, killing even more wildlife.
CDC Issues Guidance For Holiday Gatherings
(Atlanta, GA)  —  The CDC is out with recommendations for the holiday season, including using a window fan to keep indoor air as fresh as possible.  The health agency seems to be suggesting the circulating air indoors can block the airborne coronavirus, or at least lower its chances of spreading when people gather.  The CDC is also emphasizing it would most prefer Americans don't get together indoors with family or friends this winter.
Star Trek's Captain Kirk To Launch Into Space
(Van Horn, TX)  —  TV's Captain Kirk will take a real-life flight into space aboard a Blue Origin rocket next week.  William Shatner will launch on a New Shepard rocket built by the company founded by Amazon's Jeff Bezos [[ BAY-zos ]].  The 90-year-old Shatner will be part of a four-person crew set to launch on October 12th.  They will launch to the edge of space from West Texas and their capsule will parachute down to the desert about 15 minutes later.  Shatner said, "I've heard about space for a long time now.  I'm taking the opportunity to see it for myself."
Brady, Belichick Meet After "Homecoming" Game
(Foxborough, MA)  —  New England coach Bill Belichick and Tom Brady met for about 20 minutes Sunday night after Brady and the Tampa Bay Buccaneers edged Belichick's Patriots, 19-17.  The game at Gillette Stadium was Brady's first in New England since he left the Patriots as a free agent before last season.  A source said Belichick had reached out to arrange the meeting leading into the game at the stadium where Brady quarterbacked New England for 20 seasons and six Super Bowl titles.  Brady won his seventh Super Bowl last season, which was his first with Tampa Bay.

Powerball Jackpot Grows To $670 Million
(Undated) —  The eighth biggest jackpot in U.S. lottery history is up for grabs tonight.  Since no one won Powerball on Saturday, a prize of at least 670-million dollars will go to the person whose ticket matches all the winning numbers. There hasn't been a Powerball winner since June when someone in Florida claimed over 280-million-dollars.