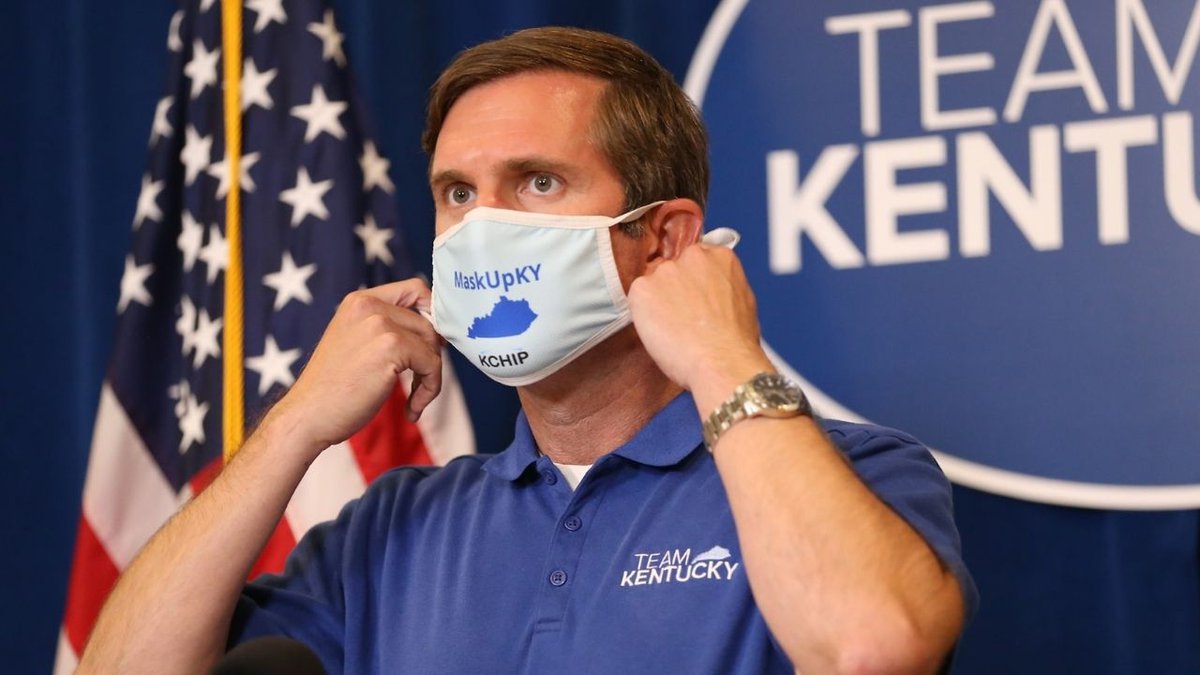 GOVERNOR USES 9-11 CEREMONY TO PUSH MASK WEARING
Governor Andy Beshear used 20th anniversary of 9/11 to push Kentuckians to wear masks. During a ceremony in Louisville on Saturday honoring the first responders who died in the attacks on the World Trade Center, Governor Beshear said they sacrificed to protect others. Beshear added that Kentuckians can also protect each other by wearing masks and getting vaccinated against COVID-19.
WILDFIRE SMOKE LINGERING IN KENTUCKY
Smoke from western wildfires continues to linger in the Kentucky skies. Weather experts say a dip in the jet stream is creating an extensive stream of smoke stretching from Texas to New England. Experts say the smoke can cause health concerns for those with respiratory conditions. The smoke is expected to stay high in the atmosphere, causing few air quality issues.
TRUMP SUPPORTERS RALLY IN KENTUCKY
Supporters of former President Trump are continuing to make their voices heard. A group held a rally on a farm in Morning View, Kentucky on September 11th. The Freedom Fest was organized by conservative podcaster Eric Deters and featured speakers such as Fox News personalities Kimberly Guilfoyle and Tomi Lahren. Among the crowd were members of the Proud Boys, a group designated by the Southern Poverty Law Center and Anti Defamation League as a hate group. Trump was not present for the event.
NO INJURIES IN BOAT ACCIDENT
Everyone involved is okay after a Jon boat sank in the Ohio River. Crews from Henderson responded to Saturday afternoon's report of a sinking. They say the boat was about two miles up river from Angel Mounds. Crews from Warrick County assisted at the scene.
"SIGN WAR" IN MADISONVILLE
A "sign war" between two Kentucky businesses is becoming the talk of Madisonville. Reports say Clements Jewelers started the battle with the Workout Anytime gym across the street by putting "Choose diamonds over dumbbells" on their sign. Workout Anytime responded on their sign with "Get gains over chains." The fun has now spread to 50 signs from businesses around Madisonville, and it appears to still be growing.
CONCERT BENEFITS FLOOD VICTIMS
Country music stars are getting together at the Grand Ole Opry House tonight to help victims of historic Mid-State flooding. Keith Urban, Reba McEntire, Little Big Town, Garth Brooks, and Trisha Yearwood are just some of the stars set to perform. The event is called Loretta Lynn's Friends: Hometown Rising and will benefit the United Way of Humphreys County. Loretta Lynn's ranch foreman was among 20 people who were killed by flooding last month.