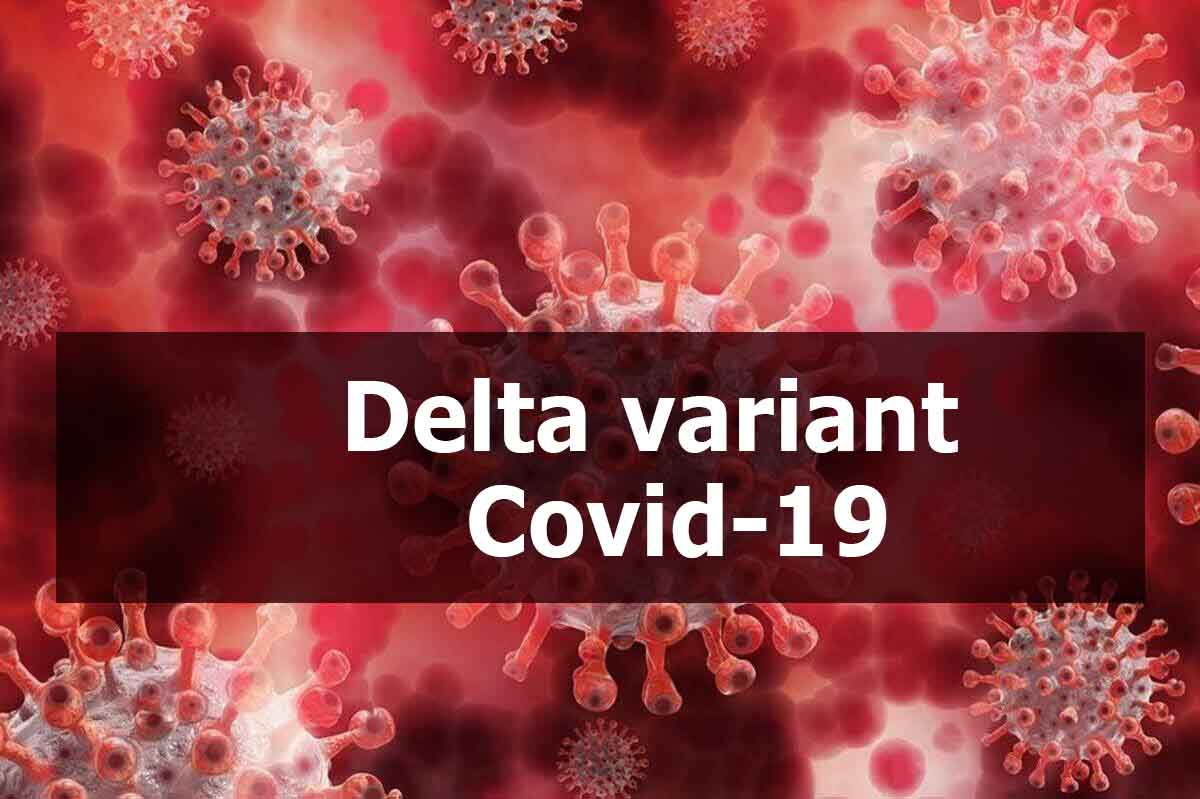 STATE COVID POSITIVITY RATE ON THE RISE
Over two-point-two-million Kentuckians have received at least one dose of the COVID-19 vaccine but at least three counties remain at critical infection levels. The state says Hopkins County in western Kentucky and Martin County in the east both average over 25 cases per 100-thousand people. Muhlenberg County has the highest rate of COVID-19 in the state, with 35 new cases in the last week. However, only 20 counties have seen an acceleration of cases of COVID especially as the more aggressive Delta variant emerges as the dominant strain. The positivity rate is also back on the rise at three-point-eight-percent.
SEARCH UNDERWAY FOR ROBBERY SUSPECT
The Caldwell County Sheriff's Office is continuing its investigation into an armed robbery and assault that happened Wednesday night. An individual wearing dark clothing, a dark ski mask, and armed with a pistol assaulted employees inside the Fredonia Food and More on Cassidy Avenue at around 10 pm. After assaulting the employees, the sheriff's office says the suspect took money from the store and left. Investigators also ask businesses and people who live in the area and have security cameras to reach out to the sheriff's office to discuss allowing investigators to review their footage.
CRUZ SHIP IN LAKE BARKLEY SET FOR SATURDAY SALVAGE OPERATION
A cruise ship stuck on a lake in southern Kentucky is still there. The U.S. Coast Guard says work to unground the American Jazz from a sandbar on Lake Barkley in Trigg County will start today. The ship ran aground last Wednesday while traveling from Memphis to Nashville. American Cruise Lines said earlier this week that the over 30 crew members aboard the ship are needed to take it to its next destination.
HARMON AUDIT FINDS ISSUES WITH TRIGG FISCAL COURT
State Auditor Mike Harmon has released the audit of the financial statement of the Trigg County Fiscal Court for the fiscal year ended June 30, 2020 and released multiple findings. According to the auditor, the Court lacks an adequate segregation of duties over receipts and financial reporting, which is a repeat finding. The audit found the court overspent in two funds due to an unbalanced budget being presented on the fourth quarter financial report. The court also failed to report over 7 million dollars in outstanding debt obligations and did not maintain adequate documentation to support payroll disbursements. The Auditor also said the court did not prepare a financial statement for the public justice center corporation fund and did not accurately reconcile bank accounts. In addition, the audit found the court does not have adequate controls over the health reimbursement account program and did not maintain adequate internal controls for alcohol beverage control receipts. The audit as well as the responses from Trigg County Judge Executive are available on the auditor's website.
VAWAS GRANTS AVAILABLE NEXT MONTH
The Kentucky Justice and Public Safety Cabinet announced that applications for grant funding under the federal Violence Against Women Act Services, Training, Officers, Prosecution Formula Grant Program will be available August 2. Funds may be used to develop and strengthen effective law enforcement, prosecution, judicial strategies and victim services throughout Kentucky in cases of domestic violence, sexual assault, stalking and/or dating violence. Funding priority is given to victim advocacy services, prosecution, law enforcement, courts and discretionary programs. Applications and related information are available on the Justice and Public Safety Cabinet's website and must be submitted no later than 5 pm on September 15.
RED CROSS NEEDS BLOOD
The American Red Cross is still experiencing a severe blood shortage. Donors of all blood types, especially type O, and those giving platelets are urged to make an appointment to give. The Red Cross needs to collect more than 1,000 additional blood donations every day to meet current demand as hospitals respond to an unusually high number of traumas, emergency room visits, organ transplants, and elective surgeries. All who give through July 31 will receive a $10 Amazon gift card and the chance to win gas for a year. Red Cross Blood Drives in Murray are scheduled from 11 am to 4 pm next Tuesday at MSU's Baurenfeind Rec Center and next Thursday at Lowes.
IN AND AROUND KENTUCKY
DANVILLE—The name of a man shot and killed by police in a Danville hotel is being released. Kentucky State Police say 33-year-old Shelby Hardin was holding his mother hostage at gunpoint last week and would not comply with commands to drop the knife. Investigators say Officer Kyle Lyons fired a shot, and Hardin died at the scene. An investigation into the shooting is underway, and Lyons is on standard administrative leave.
LEXINGTON—Police are investigating a Lexington shooting that injured two people. The shooting happened last night on Lindenhurst Loop, where two individuals were found in a home with gunshot wounds. Both were taken to the hospital, but police say it's too early to know if their injuries are life-threatening. There have been over 60 shootings in Lexington this year, with more than 20 gun-related homicides.
ESTILL COUNTY—Some Kentucky districts are providing free school supplies for the upcoming academic year. Officials in participating districts say many families are struggling because of the pandemic and recent flooding. In Estill and Scott counties, family resource officers are coordinating the effort to get supplies where they are needed. The supplies are being paid for with federal COVID-19 relief funds.
OWENSBORO—A Leadership Owensboro group is proposing a moving attraction on the city's downtown trolleys. The Brews and Blues tour would run on the second route, with guests buying a wristband at the convention center to prove they are of drinking age. The system would have live local artists as the trolley traveled to local restaurants and bars, and open-carry would be allowed for the tour. City officials have responded positively to the idea, and the group is looking for a business or organization to back the project.
UNDATED—A new documentary about a face-to-face encounter between a Kentucky Catholic high school student and a Native American activist debuts today. Video from the 2019 encounter at the Lincoln Memorial went viral and led to lawsuits from Covington Catholic student Nicholas Sandmann against CNN and the Washington Post. Filmmaker Jonathan Schroder said he made the documentary because he wanted to understand what really happened following the initial reporting on the event. The Boys in Red Hats will play in Cincinnati, Los Angeles, New York City and online.
OWENSBORO—Owensboro's riverport is one of five Kentucky riverports getting money from the state to make critical repairs and replace equipment. The grant will be matched by the Owensboro Riverport Authority. The money will be used to buy a compact track loader. The award was recommended by the Kentucky Water Transportation Advisory Board and will be administered by the Kentucky Transportation Cabinet.
TENNESSEE—There are over 570 new coronavirus cases in Tennessee. The Tennessee Department of Health reported the new cases yesterday, bringing the total since the outbreak began to over 872-thousand-930. An additional three COVID-19-related deaths were also reported, with the total number of coronavirus-attributed deaths standing at nearly 12-thousand-630. There are over 350 people with COVID-19 hospitalized in Tennessee.
TENNESSEE—The U.S. Department of Education is approving a plan allowing Tennessee to use hundreds of millions of dollars for education. Under the plan 830-million dollars from the American Rescue Plan will go towards education. The department of education says the money will be used to reopen schools safely, keep them safe and help give opportunities to kids, especially those impacted by the coronavirus outbreak. Tennessee Education Commissioner Penny Schwinn says funding will be maximized to help students in kindergarten through 12th grade.
ILLINOIS—State officials say jobs are being added to the Illinois economy even as the state unemployment rate inches up. The Illinois Department of Employment Security and the U.S. Bureau of Labor Statistic say 12-thousand-500 jobs were added in June, while unemployment rose one-tenth of a percent to seven-point-two-percent. The state unemployment rate is nearly half what it was in June 2020. The majority of the new jobs were in leisure and hospitality, followed by trades, transportation, and utilities, and construction.