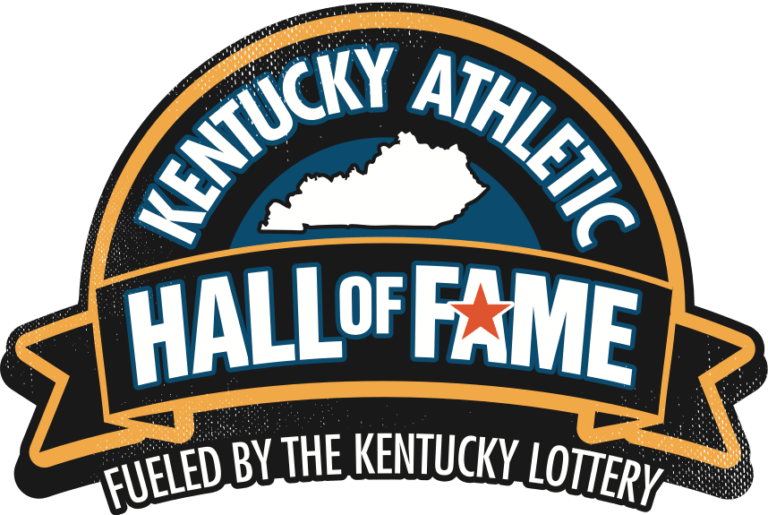 THREE WILDCATS IN 2021 HALL OF FAME CLASS
The 2021 Kentucky Sports Hall of Fame Class was announced yesterday and includes three former UK greats. Former men's basketball player and assistant coach Dwane Casey, swimmer Rachel Komisarz Baugh, and baseball coach Keith Madison will be honored on September 7 at the Galt House Hotel in Louisville. The other three honorees are John Asher, sports journalist and public relations expert who worked at Churchill Downs; Romeo Crennel, a football star at Western Kentucky and a long-time college and NFL coach; and Elmore Smith, who led Kentucky State basketball to back-to-back NAIA national championships and played eight years in the NBA.
CARDINALS TO HONOR SIMMONS
The St. Louis Cardinals will honor longtime catcher Ted Simmons later this month. The club Hall of Famer will have his number-23 retired and a statue unveiled in a pregame ceremony on July 31st. The eight-time All-Star played for St. Louis from 1968 to 1980. His statue will be the 12th outside Busch Stadium.
CARDINALS VS GIANTS TONIGHT
The Cardinals host the Giants tonight in their first game following the All-Star break. Adam Wainwright will start for St. Louis. Airtime for tonight's game is set for 6:20 on Classic Hits WNBS.
AREA MINOR LEAGUE SCORES
In regional minor league games yesterday, the Louisville Bats lost to the Sounds 5-4 in 11 innings in Nashville, and the Redbirds defeated the Norfolk Tides 8-4 in Memphis. Both series continue tonight.
PREDS FINALIZING PRE-EXPANSION ROSTER
The Nashville Predators have until tomorrow to finalize their Protection List before the upcoming expansion draft for the Seattle Kraken. The teams Protection Lists will be announced on Sunday. Teams will be able to protect either seven forwards, three defensemen and one goalie, or eight skaters and one goalie. The Las Vegas Golden Knights are the only team exempt from the expansion draft. Seattle will make its picks in the expansion draft on Wednesday.
VOLS TO FACE ORANGE IN 20205 OPENER
The Tennessee Vols will play Syracuse for the first time since 2001 when they kickoff the 2025 season in Atlanta. The season will open on August 30th with the Chick-fil-A Kickoff Game at Mercedes-Benz Stadium. The Vols are 3-and-0 against Syracuse all-time including a thrilling 34-33 victory in 1998.
PARKER ON NBA 2K
Former Lady Vol Candace Parker is the first woman to appear on the cover of NBA 2K. The two-time WNBA MVP and 2016 WNBA Finals MVP is featured on the front of the WNBA 25th Anniversary Special Edition of NBA 2K22. Other former and current basketball players are on other editions of the game. Parker says she feels extremely proud and humbled by the honor.
NASHVILLE TO HOST CHICAGO
Nashville SC back in action against Chicago tomorrow night at Nissan Stadium. Nashville is fifth in the MLS Eastern Conference standings with 19 points. Chicago has 11 points.
KNOXVILLE TEAM SELECTS TEAM NAME
One Knoxville Sporting Club is the name of the city's new soccer team. The team will join the United Soccer League's Advanced Skills Developmental League featuring top high school and college-age talent. The team has not yet unveiled its logo or jerseys. One Knoxville SC opens play next year.
NATIONAL SPORTS BRIEFS
NFL cornerback Richard Sherman is being released from jail without bail, under certain conditions. Sherman was arrested early Wednesday morning after trying to break in to his in-laws' home near Seattle. King County District Judge Fa'amomoi Masaniai didn't set a bail for his release under the conditions that Sherman doesn't have contact with his father-law, use alcohol or nonprescription drugs, or possess a weapon. The former San Francisco 49er and Stanford standout has a hearing scheduled for Friday, but can be represented on behalf of his attorney. There is probable cause that Sherman committed four offenses.
Louis Oosthuizen is firing his way into an early lead at the Open Championship at Royal Saint George's Golf Club in England. The 2010 winner of the Claret Jug has a one-stroke lead ahead of Jordan Spieth and Brian Harman. Webb Simpson and Stewart Cink lead a group at four-under. Defending champion Shane Lowry is seven-strokes back at one-over, tied with 2020 U.S. Open champion Bryson DeChambeau.
NASCAR is ready to race New Hampshire. The cup series will race the Foxwoods Resort Casino 301 on Sunday from Loudon. Kyle Busch will start on the pole. Busch is coming off a second place finish at Atlanta. Martin Truex Jr. will be in the front row alongside Busch. Last week's winner, Kurt Busch, will start the race fourth.
The Yankees second-half opener last night was postponed due to a number of players testing positive for COVID-19. Yankees general manager Brian Cashman said all three pitchers who tested positive were fully vaccinated and that three other players were awaiting test results in quarantine. Major League Baseball has yet to make a decision on postponing tonight's game against the Red Sox.
The Suns will look to rally the valley when they host the Bucks for Game Five of the NBA Finals on Saturday in Phoenix. The Suns and Bucks are tied at two games apiece in the series after Milwaukee won both games at home. Devin Booker scored 42 points for the Suns in a 109-103 loss in Game Four. Khris Middleton scored 40 points in the win to help the Bucks tie the series. Giannis Antetokounmpo finished with 26 points and 14 rebounds in the win.
The U.S. Men's Basketball Team will not be playing its scheduled exhibition against Australia on Friday. According to The Athletic, the game has been canceled as the USA deals with players in health and safety protocols. The US will instead close out the exhibition slate with a contest against Spain on Sunday. After that, they will head for Tokyo as they prepare for another run at the gold medal in the Olympics.
THURSDAY'S SCOREBOARD
NBA Playoffs
——-
No Game Scheduled
WNBA
——-
No Game Scheduled
MLB
——-
Boston Red Sox at New York Yankees (PPD)
FRIDAY'S SCHEDULE (All Times Are Eastern)
MLB National League
——-
4:05 p.m. – Miami Marlins at Philadelphia Phillies (DH)
7:05 p.m. – New York Mets at Pittsburgh Pirates
7:05 p.m. – San Diego Padres at Washington Nationals
7:10 p.m. – Milwaukee Brewers at Cincinnati Reds
8:15 p.m. – San Francisco Giants at St. Louis Cardinals
8:40 p.m. – Los Angeles Dodgers at Colorado Rockies
9:40 p.m. – Chicago Cubs at Arizona Diamondbacks
MLB American League
——-
2:10 p.m. – Minnesota Twins at Detroit Tigers (G1)
7:05 p.m. – Boston Red Sox at New York Yankees
7:07 p.m. – Texas Rangers at Toronto Blue Jays (at Buffalo, NY)
7:10 p.m. – Minnesota Twins at Detroit Tigers (G2)
8:10 p.m. – Baltimore Orioles at Kansas City Royals
8:10 p.m. – Houston Astros at Chicago White Sox
9:38 p.m. – Seattle Mariners at Los Angeles Angels
9:40 p.m. – Cleveland Indians at Oakland Athletics
MLB Interleague
——-
7:20 p.m. – Tampa Bay Rays at Atlanta Braves
NBA Playoffs
——-
No Game Scheduled
WNBA
——-
No Games Scheduled (Olympic Break)
PGA
——-
The Open Championship (at Sandwich, Kent, England)