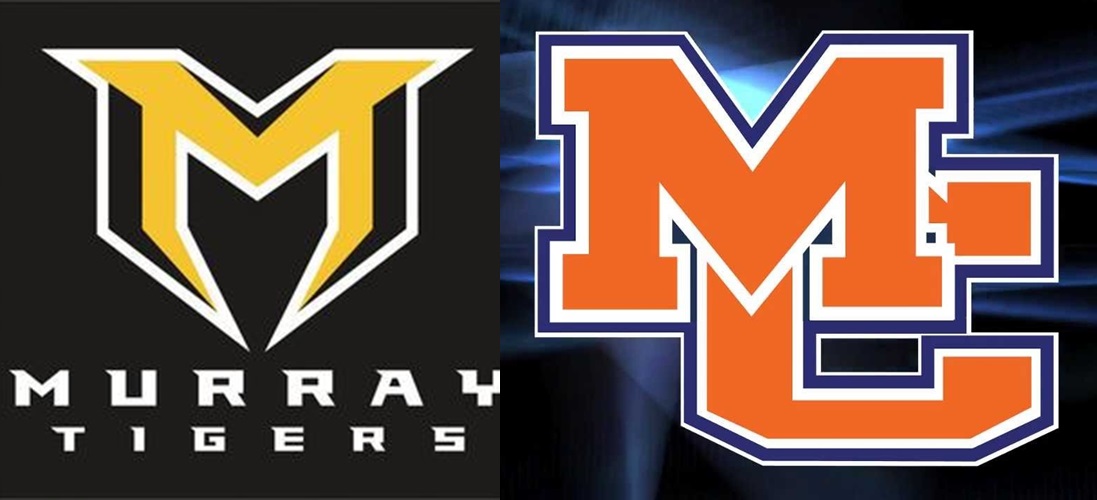 MURRAY SOFTBALL OPENS WITH WIN AT MARSHALL COUNTY
After being wiped out by COVID last year, spring sports got underway yesterday for high schools across the state. Locally, Murray High opened the softball season with a 6-2 win at Marshall County. Murray will play at Crittenden County tonight. Calloway County softball will open the season tonight 6 when they host Christian County. In other area softball games yesterday:
Graves County 10, Mayfield 0
McCracken County 11, Madisonville 2
Paducah Tilghman 7, Carlisle County 3
St. Mary 17, Fulton County 2
Todd County Central 7, Trigg County 6
Henderson County 8, Caldwell County 3
Lyon County 11, Crittenden County 1
MURRAY BASEBALL LOSES OPENER TO TILGHMAN
In baseball, Paducah Tilghman defeated Murray High 8-1 at Ty Holland Field. The Tigers return to action on Wednesday at Ballard Memorial. Calloway County's game with Mayfield last night, and Murray High's game with Mayfield tonight were postponed due to COVID protocols. The Lakers will open the season tonight at 6 at Madisonville North Hopkins. In other area baseball games yesterday:
St. Mary 5, Graves County 4
Carlisle County 10, Livingston Central 0
Hickman County 7, Ballard Memorial 1
UHA 4, Trigg County 3
Lyon County 8, Crittenden County 4
MURRAY STATE AND UK ADD DAVIDSON TRANSFERS
According to multiple online sources, the Murray State men's basketball team picked up a commitment from Davidson senior guard Carter Collins. He spent four seasons at Davidson, starting a total of 46 games over the last two seasons. Last season, Collins averaged 10.8 points, and 2.7 assists per game while making 39% from three point range. Kentucky landed one of Collins teammates, adding Kellan Grady to its roster. The graduate transfer scored 2,002 career points with Davidson. He averaged more than 17.1 points per game in all four seasons. Both Collins and Grady have one year of eligibility remaining.
RACER VOLLEYBALL SEASON ENDS WITH LOSS AT SEMO
For the second straight year, the Murray State volleyball team ended its season against Southeast Missouri, falling in three sets, 22-25, 19-25, and 18-25. Callie Anderton closes her career as a Racer with 16 assists, nine digs and two kills while Becca Fernandez picked up 18 digs. She led the OVC in total digs with 324 and 6 digs per set. Fernandez collected double-digits digs in every match this season. The Racers finish the season with a 5-11 record.
OVC VOLLEYBALL TOURNEY FIELD SET
With the regular season in the books, the OVC Spring Volleyball Championship field is set. Morehead State and Jacksonville State shared the OVC regular season crown with the Eagles earning the No. 1 seed and the right to host the four-team event. Jacksonville State will be the No. 2 seed followed by Southeast Missouri and SIUE. The tournament will be played Thursday and Friday in Morehead.
MSU WOMEN IN 10TH AT CHATTANOOGA
The Murray State women's golf team shot a two round score of 625 yesterday to stand in 10th place at the Chattanooga Classic at Black Creek Golf Club in Chattanooga, Tennessee. Payton Carter and Ana Garcia Picchi led MSU with 154's as they shared 27th place in the field of 71 players. East Tennessee has the lead at 590, while ETSU's Tereza Melecka is the medalist leader at 140. The final round is being played today.
RACER SOFTBALL HOSTS MIDDLE TENNESSEE
Murray State softball will wrap up its six-game homestand on today when they host Middle Tennessee in a 3 pm non-conference contest at Racer Field. The game will be streamed on ESPN+.
LOUISVILLE BATTLES STANFORD IN ELITE EIGHT
Second-seeded Louisville is one victory away from making the NCAA Women's Final Four. The Cardinals will play Stanford tonight in the Elite Eight in San Antonio. Louisville beat Oregon on Sunday to advance to the regional final.
MEMPHIS DOWNS HOUSTON
The Memphis Grizzlies outscored the Rockets by 11 points in the fourth quarter to win 120-110 in Houston. Jonas Valanciunas led the Griz with 30 points and 15 rebounds. Ja Morant added 12 points and 8 assists as Memphis improved to 22-and-22 heading into tomorrow's home game with Utah.
CARDINALS END SPRING WITH TIE
Nolan Arenado hit his first home run as a Cardinal as St. Louis tied the Mets 3-3 in the final game of spring training in Jupiter, Florida. Edmundo Sosa also went deep for the Cards. The Redbirds open the regular season on Thursday in Cincinnati. Coverage begins at 3 pm on WNBS.
CARDINALS TO GET COVID SHOTS
The Cardinals are hoping to receive the COVID-19 vaccine in Cincinnati before their opener against the Reds on Thursday. St. Louis is optimistic they will have doses of the Johnson & Johnson one-shot vaccine available for members of their traveling party, which includes the 26-man roster, the taxi squad, the coaching staff, and support personnel.
PREDS HOST DALLAS
The Nashville Predators will try to extend their season-best winning streak to six when they host the Dallas Stars tonight. The two teams will rematch on Thursday. The streak began on March 21st with a shootout win in Dallas. The Preds are 18-17-and-1.
NATIONAL SPORTS BRIEFS
Half of the Final Four is set in the NCAA Tournament. Top-seeded Baylor bounced Arkansas 81-72 and Houston held off Oregon State 67-61 in the Elite Eight last night in Indianapolis. Tonight, top-seeded Gonzaga goes up against USC and top-seeded Michigan plays UCLA.
Runs and home runs are down this spring after MLB tweaked the baseballs. According to ESPN Stats and Information, scoring declined by more than a run to its lowest level since 2015. Home runs are also down by more than one per game to their lowest spring level since 2017.
MLB says it will loosen restrictions on players once the majority of their teammates and staff have been vaccinated for COVID-19. After 85-percent of "Tier One" players and staff are fully-vaccinated, they can travel with their families, eat out and not wear masks on the bench.
The home of the Buffalo Bills is getting a new name. It will now be known as Highmark Blue Cross Blue Shield Stadium, or Highmark Stadium for short. It was called Bills Stadium last year after the previous New Era Field naming rights deal expired after the 2019 season.
Joey Logano is going home a little dirty and a winner. Logano held off the field to win the Food City Dirt Race at Bristol. Ricky Stenhouse Jr. took second and Denny Hamlin third. Daniel Suarez and Ryan Newman rounded out the top-five. Rain pushed back the race from Sunday.
MONDAY'S SCOREBOARD
NBA
——
Washington Wizards 132, Indiana Pacers 124
New Orleans Pelicans 115, Boston Celtics 109
Brooklyn Nets 112, Minnesota Timberwolves 107
Miami Heat 98, New York Knicks 88
Detroit Pistons 118, Toronto Raptors 104
Memphis Grizzlies 120, Houston Rockets 110
Dallas Mavericks 127, Oklahoma City Thunder 106
Sacramento Kings 132, San Antonio Spurs 115
Utah Jazz 114, Cleveland Cavaliers 75
Golden State Warriors 116, Chicago Bulls 102
LA Clippers 129, Milwaukee Bucks 105
NHL
——
Philadelphia Flyers 4, Buffalo Sabres 3 (OT)
Pittsburgh Penguins 2, New York Islanders 1
Edmonton Oilers 3, Toronto Maple Leafs 2 (OT)
Colorado Avalanche 5, Anaheim Ducks 2
Winnipeg Jets 5, Calgary Flames 1
Vegas Golden Knights 4, Los Angeles Kings 1
San Jose Sharks 4, Minnesota Wild 3 (SO)
MLB Grapefruit League
——
New York Mets 3, St. Louis Cardinals 3
Boston Red Sox 4, Atlanta Braves 0 (F/7)
Houston Astros 2, Washington Nationals 2
Minnesota Twins 5, Pittsburgh Pirates 3
Detroit Tigers 5, New York Yankees 2
Tampa Bay Rays 8, Baltimore Orioles 3 (F/7)
Toronto Blue Jays 13, Philadelphia Phillies 7
MLB Cactus League
——
Chicago Cubs 7, Arizona Diamondbacks 1
Kansas City Royals 5, Cleveland Indians 4
Seattle Mariners 5, Cincinnati Reds 5
San Francisco Giants 7, Oakland Athletics 2
Colorado Rockies 10, San Diego Padres 2
Milwaukee Brewers 4, Texas Rangers 0
Los Angeles Dodgers 10, Los Angeles Angels 2
NCAA Tournament (Elite Eight)
——
#2 Houston Cougars 67, #12 Oregon State Beavers 61 (at Indianapolis, IN)
#1 Baylor Bears 81, #3 Arkansas Razorbacks 72 (at Indianapolis, IN)
NASCAR Food City Dirt Race (at Bristol, TN)
——
1. Joey Logano
2. Ricky Stenhouse Jr.
3. Denny Hamlin
TUESDAY'S SCHEDULE (All times are Eastern)
NBA
——
7:00 p.m. – Charlotte Hornets at Washington Wizards
9:00 p.m. – Philadelphia 76ers at Denver Nuggets
10:00 p.m. – Orlando Magic at LA Clippers
10:00 p.m. – Atlanta Hawks at Phoenix Suns
NHL
——
7:00 p.m. – New Jersey Devils at Boston Bruins
7:00 p.m. – Washington Capitals at New York Rangers
7:00 p.m. – Columbus Blue Jackets at Tampa Bay Lightning
7:00 p.m. – Detroit Red Wings at Florida Panthers
7:00 p.m. – Edmonton Oilers at Montreal Canadiens
7:30 p.m. – Carolina Hurricanes at Chicago Blackhawks
8:00 p.m. – Dallas Stars at Nashville Predators
MLB Grapefruit League
——
12:05 p.m. – Pittsburgh Pirates at Minnesota Twins
12:35 p.m. – Tampa Bay Rays at Detroit Tigers
1:05 p.m. – Atlanta Braves at Boston Red Sox
MLB Cactus League
——
3:10 p.m. – Chicago White Sox at Colorado Rockies
MLB Exhibition
——
2:05 p.m. – Milwaukee Brewers at Texas Rangers
3:40 p.m. – Cleveland Indians at Arizona Diamondbacks
10:10 p.m. – Los Angeles Angels at Los Angeles Dodgers
[[ End of Spring Training ]]
NCAA Tournament
——
7:15 p.m. – #1 Gonzaga Bulldogs vs #6 USC Trojans (Elite Eight at Indianapolis, IN)
9:57 p.m. – #1 Michigan Wolverines vs #11 UCLA Bruins (Elite Eight at Indianapolis, IN)