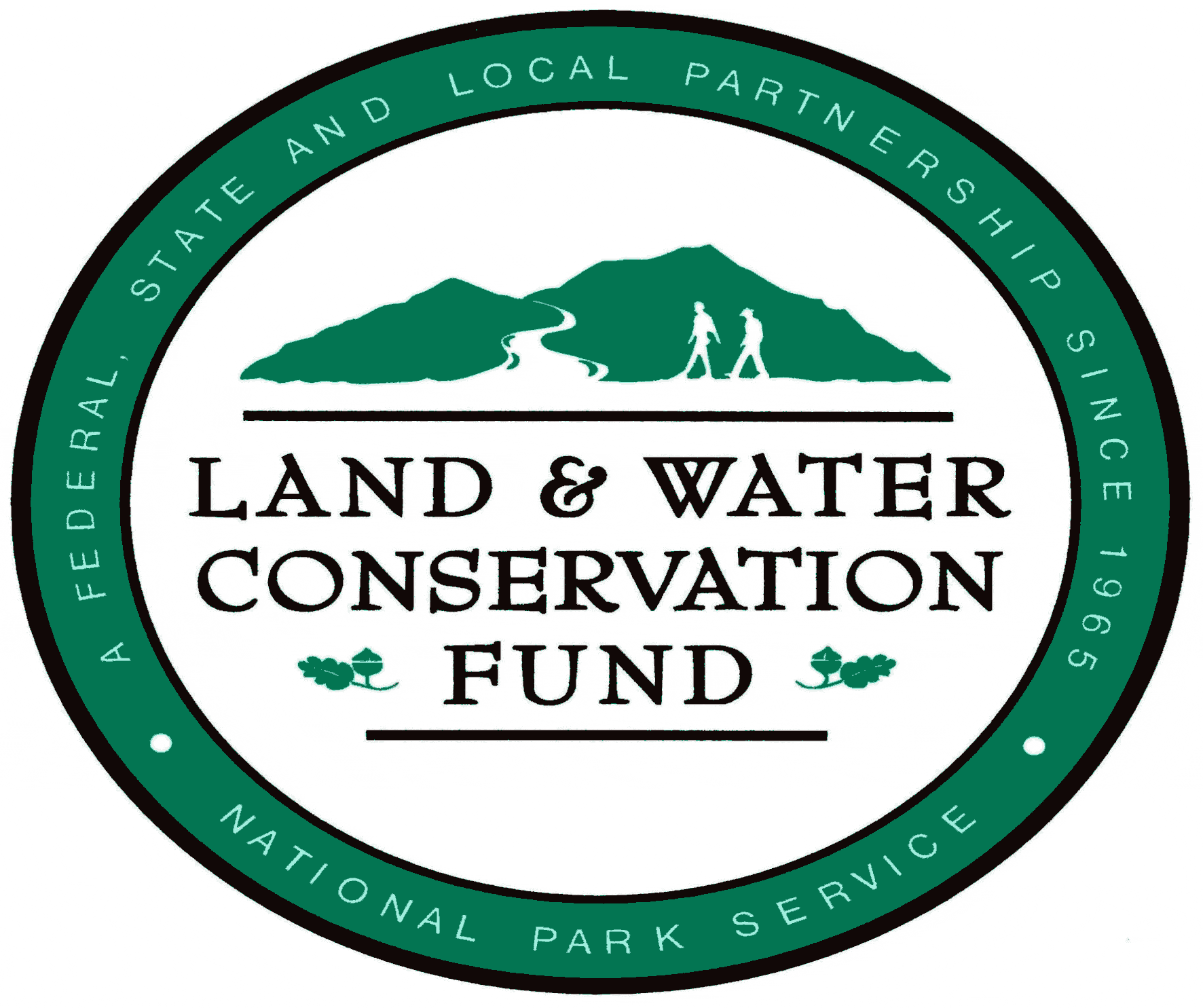 MURRAY TO RECEIVE MONEY FROM LWCF
41 projects will receive more than $4.3 million in funding from the Land and Water Conservation Fund. Murray and Calloway County will use almost 20 thousand dollars to add an accessible walking path connecting the ADA accessible playground to the ADA accessible bathrooms and replace the old toddler playground with a new, accessible Tot Lot. Benton will use nearly 13 thousand dollars to construct two pavilions with post frames and metal roofs in the playground at H. H. Lovett Park. Trigg County will use a bit over $125,000 to assist in the reconstruction of a concession and restroom facility at the Trigg County Recreation Complex. All selected projects will upgrade parks and recreation spaces across Kentucky.
MSU SCHEDULES IN-PERSON COMMENCEMENT CEREMONIES
Murray State University will host in-person Commencement ceremonies for both 2020 as well as May and August 2021 graduates on May 7 and 8. On May 7, the ceremony for Masters, Specialist, and Doctoral graduates will take place. On May 8, three ceremonies at 8 a.m., 11 a.m. and 2 p.m. are planned for undergraduates. Each Commencement ceremony will take place inside the CFSB Center and in accordance with all health guidelines. Registration is now open for graduates, who must register online by 4:30 p.m. on April 23 to select their preferred in-person ceremony date. Registration is required in order to participate. Graduates will receive four digital tickets for their guests, and all guests are required to have a ticket. Each ceremony will also be streamed live at murraystate.edu/streaming.
MSU TO HOST VIRTUAL RACER DAY
Murray State University is planning for an in-person, traditional 2021-22 academic year which begins in August. MSU will host a virtual Racer Day event today. Geared toward prospective students and families, the event will provide helpful information through live, interactive sessions with admissions staff, financial services, housing and more. Attendees can also attend a virtual session with their academic area of interest and take a virtual tour of campus. Both morning and afternoon sessions are available. Registration for the free event is available at murraystate.edu/racerdays. Those with questions can call 270-809-2896. Summer course registration begins next week.
CCHD REPORTS 1 NEW COVID CASE
The Calloway County Health Department reported 1 new case of COVID-19 yesterday, bringing the total number of cases in the county to 3,407 during the pandemic. Of that total, 3,351 cases have recovered, 7 are isolated at home, none are hospitalized, and there have been 49 deaths reported. Calloway County's COVID-19 Incidence Rate per 100,000 on Monday was 2.6%, which was higher than Sunday's rate of 2.2%. There are now eight red zone counties for COVID-19 cases in the state. The Calloway County Health Department reminds you that if you need a vaccine shot, and are eligible, go to murraykyvaccine.org and schedule an appointment for this week's Thursday and Friday clinic.
STATE COVID POSITIVITY RATE STAYS UNDER 3%
At Monday's COVID-19 update for Kentucky, 310 new cases and 11 new deaths were reported, raising the total to 6,042 Kentuckians who are listed as COVID deaths. As of Monday, there have been over 4.9 million coronavirus tests performed in Kentucky with a positivity rate of 2.89%, which is lower than last Monday's rate of 2.93%. There are 364 Kentuckians hospitalized which is 70 less than last Monday, including 87 in ICU, which is 8 less than one week ago. At least 49,529 Kentuckians have recovered from the virus. Yesterday, Governor Andy Beshear announced more than 1.3 million Kentuckians have received at least their first dose of one of the three brands COVID-19 vaccines. All Kentuckians 40 and older are now eligible to receive a COVID-19 vaccine. By April 12, all Kentuckians 16 and older will be eligible.
MARSHALL COUNTY MAN FACING DRUG CHARGES
Lyon County Sheriff's Department deputies responded to a Kuttawa motel Saturday about a suspicious and intoxicated person. The caller told police that a shirtless man appeared to be making snow angels on the asphalt parking lot of the business. When deputies arrived they found 25-year-old Justin Cobb of Calvert City who police say was under the influence of methamphetamine and was in possession of more than 19 grams of crystal meth. He was also reportedly in possession of digital scales, plastic bags, and suspected heroin. Cobb was arrested and charged with trafficking in meth, possession of drug paraphernalia, and possession of a controlled substance. He was lodged in the Crittenden County Detention Center.
KSP OFFERING TROOPER TEDDY BEARS
With Easter weekend approaching, Kentucky State Police hopes shoppers will include a Trooper Teddy Bear in their Easter baskets this year. All proceeds from the sale benefit the Trooper Teddy Project, which provides teddy bears to children in traumatic situations such as a car crash, exposure to drugs, or domestic abuse cases which frequently result in the arrest of a parent. The program does not utilize state dollars and relies solely on donations and the sale of bears to sustain it. On sale through April 4, Trooper Teddy Bears will be sold for $14.99 plus shipping during the promotion. To avoid a shipping fee, citizens have the option to pick up their bear at KSP Headquarters in Frankfort or at any KSP Post location. To purchase a bear or make a tax deductible contribution to the project, visit trooperteddy.square.site.
IN AND AROUND KENTUCKY
WASHINGTON DC—The Supreme Court will consider a narrow abortion-related case in Kentucky. The court will decide whether Kentucky Attorney General Daniel Cameron can defend a restrictive state abortion law that was struck down by lower courts. Pro-choice activists have argued the Kentucky law would effectively prohibit abortions after 15 weeks of pregnancy.
FRANKFORT—Two controversial Kentucky education bills are now law after the General Assembly voted to override Governor Andy Beshear's vetoes of the measures. A House Bill known as the school choice bill will allow tax credits to pay for vouchers for students in some of Kentucky's largest counties to attend private school. The veto was narrowly overridden, receiving the minimum required 51 votes. The veto on a measure that will require teachers hired after January 1st, 2022 to work 30 years before drawing from their retirement was also overridden.
FRANKFORT—Kentucky lawmakers are moving to limit some executive powers while shifting others. The General Assembly voted last night to override a line-item veto made on the executive budgets, requiring the governor to get lawmakers' approval on how to spend the commonwealth's share of the American Rescue Plan. Lawmakers also overrode vetoes on a measure that takes away the governor's power to fill U.S. Senate vacancies, measures that would shift power to the state treasurer, and a bill that prevents the state's Safety and Health Standards Board from adopting regulations stricter than federal ones.
WASHINGTON DC—Senate Minority Leader Mitch McConnell is pushing Republican men to get protected against the coronavirus. Speaking in his home state of Kentucky, McConnell said there is "no good argument not to get the vaccination." He argued lots of people get the flu shot and insisted that's less effective than its COVID counterparts. His comments come after a PBS NewsHour-NPR-Marist poll showed 49-percent of Republican men don't plan to get inoculated. McConnell added he would encourage all men to get the shot, regardless of party affiliation.
FRANKFORT—Governor Andy Beshear is urging Kentuckians to get vaccinated for COVID-19. Governor Beshear said yesterday the vaccination rollout is a race to prevent variants of the virus from surging in Kentucky. There have been over 40 cases of COVID-19 variants in Kentucky. The UK and South African variants have been detected in 15 Kentucky counties.
FRANKFORT—The automotive industry is growing in Kentucky. Governor Andy Beshear announced yesterday Eberspaecher North American will bring over 200 jobs to Louisville. It's part of a 30-million-dollar investment by the automotive manufacturing company. The Michigan-based company is a system developer and supplier of exhaust technology, thermal management systems and automotive electronics.
TENNESSEE—There are nearly 13-hundred new coronavirus cases in Tennessee. The Tennessee Department of Health reported one-thousand-288 new COVID-19 cases yesterday, bringing the total since the outbreak began to nearly 810-thousand. The state also reported over a dozen COVID-19-related deaths since Friday, with the total number of coronavirus-attributed deaths statewide standing at over eleven-thousand-860. There are about 830 COVID-19 patients hospitalized statewide.
TENNESSEE—The constitutional carry bill is on Governor Bill Lee's desk. It passed the Tennessee House yesterday by a vote of 64-to-29. It would allow those 20 and older to carry handguns openly or concealed without a permit. Gun owners in Tennessee currently have to take a training course before carrying a handgun.
TENNESSEE—The Tennessee Emergency Management Agency says the number of deaths from flooding is up to seven. Most of the deaths happened in Middle Tennessee following several inches of rain over the weekend with five deaths in Davidson County and one in Cheatham County. Another death was reported in Hawkins County in East Tennessee. Over 130 people had to be rescued from floodwaters in the Nashville area.
TENNESSEE—The Tennessee Valley Authority is releasing water from its nine major dams along the Tennessee River. The release is due to heavy rains over the weekend. Several inches of rain led to flooding around the state. The TVA says the Fort Loudon Dam is spilling water at a rate of 37-thousand-cubic-feet-per second, which it called potentially very dangerous.
TENNESSEE—A comic book featuring Sevier County-native Dolly Parton will be released tomorrow. The book produced by TidalWave Comics tells Dolly's story in a series focused on women who've made impacts around the world. It's part of a series called Female Force, which has also featured Mother Teresa, Kamala Harris, Betty White and Michelle Obama. The 22 page comic book will be available digitally and in print.
ILLINOIS—Illinois lawmakers are proposing a bipartisan effort at a clean energy plan. The plan was introduced yesterday and has the support of unions across the state. The aim of the Climate Union Jobs Act is to get the state closer to 100-percent clean energy and to create new jobs for underrepresented communities. Advocates say the bill would provide well-paying jobs and a carbon-free future. The measure would also protect Illinois' existing nuclear plants.