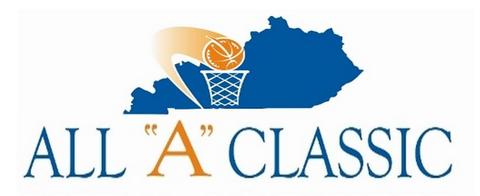 MURRAY HIGH SPLITS ALL-A CLASSIC SECTIONALS
In an All-A Classic Boys Sectional game in Eddyville, Grant Whitaker scored 19 points as Murray High edged Lyon County 54-50. Trey Boggess added 14 points and 9 rebounds for the Tigers, with Gabe Taylor also scoring 14 points. The 10-5 Tigers will face the winner of tonight's Owensboro Catholic-Clinton County game in round two. The Tigers play at Union County tonight. In the All-A Classic Girls Sectional in Marion, Crittenden County defeated Murray High 64-53. Makenzie Turley led the 7-5 Lady Tigers with 16 points. Murray plays at Graves County tonight in a game that airs on WNBS at 7pm.
CALLOWAY SWEEPS VIKINGS
Calloway County swept a home doubleheader against St. Mary. The Lady Lakers coasted to a 61-11 win to improve to 12-5. Skylar Waller and Addi Schumacher each scored 13 points to lead the way. The Lakers boys downed the Vikings 53-45 to push their record to 5-8 behind 13 points from Zach Hudgin and 12 points and 10 rebounds from Matthew Ray. Calloway visits Mayfield for a boys-girls twinbill tonight. Boys coverage begins at 5:45 on 104.5 WBZB, followed by the girls game at 7:30.
MONDAY BOYS SCORES
Carlisle County 66, Fulton County 48
Christian Fellowship 66, Livingston Central 64
CCA 73, Ballard Memorial 68
Paducah Tilghman 79, Hickman County 51
Union County 68, Caldwell County 60
MONDAY GIRLS SCORES
Ballard Memorial 60, CCA 35
Carlisle County 48, Fulton County 26
Christian Fellowship 61, Dawson Springs 41
Hickman County 60, Paducah Tilghman 57
Caldwell County 59, Todd County Central 49
RACER BASEBALL OPENS SEASON WITH 2 ROAD LOSSES
Murray State baseball opened the season yesterday by dropping a doubleheader to Lipscomb, in games moved from Nashville to Hoover, Alabama due to weather issues. Lipscomb took the opener 4-2. Jordan Holly and Jordan Cozart had 2-hit games to pace the Racers, with Brock Anderson blasting a home run and driving in two. Shane Burns took the loss. In game two, Lipscomb used a four-run fourth and coasted to an 8-2 win. Jordan Cozart had 2 of the Racers six hits. Jacob Pennington took the loss. The 0-2 Racers will play at Middle Tennessee tomorrow afternoon at 3.
MSU MEN WIN ASU SPRING KICKOFF
The Murray State men's golf team cruised to a 17-stroke win at the ASU Spring Kickoff at Capitol Hill Golf Club in Prattville, Alabama. The Racers' 912 total was chased by runner up Western Illinois at 929. The Racers were boosted by a 2-3 finish by seniors Connor Coombs at 228 and Austin Knight at 230. Parker Govern of Western Illinois was the medalist at 227.
MSU WOMEN FINISH 10TH AT GEORGIA SOUTHERN EVENT
The Murray State women's golf team finished 10th in a field of 12 teams with a 960 at the Strutter Gus Invitational in Statesboro, Georgia. The Racers carded a final round 311, which was 18 shots better than their first round. Payton Carter led the Racers with a 19th place finish at 235.
MONDAY'S MEN'S COLLEGE BASKETBALL RESULTS
Eastern Kentucky 87, SEMO 65
Morehead State 56, SIUE 48
SIU 67, Valparaiso 64
Drake 74, Evansville 63
(19) USC 72, Oregon 58
Oklahoma State 74, (18) Texas Tech 69 (OT)
MONDAY'S WOMEN'S COLLEGE BASKETBALL RESULTS
Austin Peay 65, Eastern Kentucky 49
Jacksonville State 61, SIUE 47
MCCAFFREY JOINS LOUISVILLE FOOTBALL TEAM
Luke McCaffrey is joining the Louisville team. The quarterback announced on Twitter he is transferring to Louisville from Nebraska. He appeared in seven of the Huskers' eight games last season and started two. He is the younger brother of Carolina Panthers running back Christian McCaffrey and was a four-star recruit out of high school.
GRIZZLIES FALL TO DALLAS
Ja Morant had 22 points and nine assists in the Grizzlies' 102-92 loss to the Mavericks in Dallas. Jonas Valanciunas had 11 points and 15 rebounds in defeat. Memphis drops to 13-and-14 and returns home Thursday to host the Clippers.
TITANS UPDATE
Isaiah Wilson deleted a tweet last night that he posted saying he is "done with football as a Titan." Tennessee picked the right tackle in the first round last April, but he played only four snaps as a rookie. Twice he was placed on the reserve/COVID-19 list and had two run-ins with the law. Titans GM Jon Robinson told reporters last week Wilson needs to determine if he wants to do what it takes to play pro football.
REGIONAL HOCKEY ROUNDUP
The Kings shutout the Blues, 3-0, at the Enterprise Center. The Blues are 1-4-1 in their past six home games after being blanked for the third time this season. Both teams face off again tomorrow night in St. Louis…The Predators play tonight and Thursday against the Red Wings in Detroit. The Preds are 2-and-2 in their last four and 7-10-and-0 overall.
FULL SQUAD WORKOUTS BEGIN TODAY IN JUPITER
Full-squad workouts are officially underway at Cardinals spring training. The club began preparations for the season with the whole team yesterday at Roger Dean Chevrolet Stadium in Jupiter, Florida. The Grapefruit League schedule kicks off February 28th with the Cards hosting the Nationals.
UK BASEBALL SEASON BEGINS TODAY
The UK baseball team will play its season opener this afternoon. UK will face Miami (Ohio) at Kentucky Proud Park. It's been 350 days since UK last played a game. First pitch is set for 4 o'clock.
NATIONAL SPORTS BRIEFS
Mariners CEO Kevin Mather is no longer with the club. The team president resigned following some controversial comments he made to the Bellevue Breakfast Rotary Club earlier this month. In his speech, Mather complained about the English-speaking skills of some foreign players.
Steelers head coach Mike Tomlin is dealing with COVID-19. NFL Network reports the 48-year-old tested positive last week, but is in good health. The Steelers sent some team personnel and members of the coaching staff home last week after positives appeared in routine testing.
Fans will soon be allowed back at sporting events in New Jersey again. Governor Phil Murphy announced that, starting March 1st, indoor venues like the Prudential Center will be allowed 10-percent capacity. Outdoor venues like MetLife Stadium will be allowed 15-percent capacity.
Rangers forward Artemi Panarin is taking a leave of absence amid allegations of abuse. A Russian newspaper report claims he physically assaulted an 18-year-old woman in Latvia in 2011. The Rangers say Panarin denies the allegations and believes they are politically motivated.
Don't look for quarterback Carson Wentz to be wearing his old number-11 in Indianapolis. That number belongs to second-year receiver Michael Pittman Jr., who tells TMZ Sports he's not interested in a deal to switch. Pittman says he's already discussed the matter with Wentz.
MONDAY'S SCOREBOARD
NBA
——
Chicago Bulls 120, Houston Rockets 100
Dallas Mavericks 102, Memphis Grizzlies 92
Miami Heat 108, Oklahoma City Thunder 94
Phoenix Suns 132, Portland Trail Blazers 100
Utah Jazz 132, Charlotte Hornets 110
Washington Wizards 127, Los Angeles Lakers 124 (OT)
NHL
——
Tampa Bay Lightning 4, Carolina Hurricanes 2
Calgary Flames 3, Toronto Maple Leafs 0
Florida Panthers 3, Dallas Stars 1
New York Islanders 3, Buffalo Sabres 2
Los Angeles Kings 3, St. Louis Blues 0
Vegas Golden Knights 3, Colorado Avalanche 0
Arizona Coyotes 4, Anaheim Ducks 3
Minnesota Wild 6, San Jose Sharks 2
TUESDAY'S SCHEDULE (All times are Eastern)
NBA
——
7:00 p.m. – Atlanta Hawks at Cleveland Cavaliers
7:00 p.m. – Detroit Pistons at Orlando Magic
7:30 p.m. – Sacramento Kings at Brooklyn Nets
7:30 p.m. – Golden State Warriors at New York Knicks
7:30 p.m. – Philadelphia 76ers at Toronto Raptors (at Tampa, FL)
7:30 p.m. – Boston Celtics at Dallas Mavericks
8:00 p.m. – Minnesota Timberwolves at Milwaukee Bucks
10:00 p.m. – Portland Trail Blazers at Denver Nuggets
10:00 p.m. – Washington Wizards at LA Clippers
NHL
——
7:00 p.m. – Buffalo Sabres at New Jersey Devils
7:00 p.m. – Pittsburgh Penguins at Washington Capitals
7:00 p.m. – Chicago Blackhawks at Columbus Blue Jackets
7:00 p.m. – Montreal Canadiens at Ottawa Senators
7:30 p.m. – Nashville Predators at Detroit Red Wings
10:00 p.m. – Edmonton Oilers at Vancouver Canucks
Top-25 College Basketball (Coaches' Poll)
——
8:00 p.m. – #2 Baylor Bears host Iowa State Cyclones
7:00 p.m. – #4 Illinois Fighting Illini at Michigan State Spartans
8:00 p.m. – #6 Villanova Wildcats host St. John's Red Storm
9:00 p.m. – #8 Oklahoma Sooners at Kansas State Wildcats
7:00 p.m. – #13 West Virginia Mountaineers at TCU Horned Frogs
7:00 p.m. – #15 Virginia Tech Hokies host Georgia Tech Yellow Jackets
9:00 p.m. – #16 Texas Longhorns host #19 Kansas Jayhawks