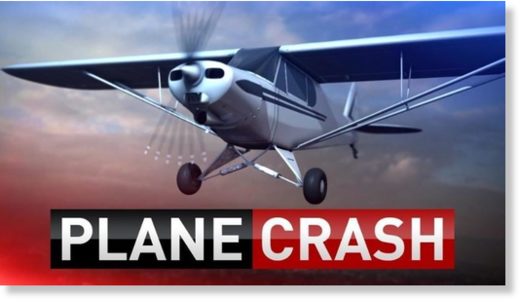 FATAL PLANE CRASH IN GRAVES COUNTY
A plane crash last night near the Mayfield Graves County Airport claimed the life of the pilot. Just before 5 pm, Graves County Sheriff's Department deputies confirmed that the plane crashed in a field near the intersection of Twin Hill Road and Spence Chapel Road, just north of I-69, about three miles northeast of Mayfield. Graves County Sheriff Jon Hayden confirmed the body has been identified and the name of the pilot will be released later after notification of the family. The FAA and NTSB have been contacted and will be investigating further today.
MURRAY WOMAN FACING DRUG CHARGES
At 2:42 Saturday morning, officers with the Murray Police Department served an arrest warrant on 26-year old Destiny Owsley of Murray. When arresting Owsley, officers located methamphetamine and other illegal substances during a personal search. In addition to the warrants, Owsley was charged with Possession of Controlled Substances, Possession of Marijuana, and Possession of Drug Paraphernalia. She was lodged in the Calloway County Jail.
TRAFFIC STOP LANDS MURRAY WOMAN IN JAIL
At 1:27 Saturday morning, Murray Police officers conducted a traffic stop on 641 North and located 5 grams of methamphetamine as well as other illegal substances in the vehicle. 38-year old Mary Harness of Murray was charged with Trafficking in Controlled Substances, Possession of Marijuana, Possession of Controlled Substances, and Possession of Drug Paraphernalia. She was lodged in the Calloway County Jail.
CONSTRUCTION ACCELERATES ON 641 SOUTH PROJECT
Work is ramping up on a $37.6 million contract to greatly improve local and regional travel and commerce through the construction of a new, four-lane section of U.S. 641 south of Murray. When completed, there will be a new section of U.S. 641 covering 5.6 miles from Murray to Hazel and the Kentucky-Tennessee line. Calloway County Judge-Executive Kenny Imes said the new U.S. 641 corridor will create a safer roadway for citizens while expanding economic development opportunities. The project will complete Kentucky's section of a corridor from Interstate 69 at Benton to Paris, Tennessee, and Interstate 40 to the south. It's scheduled for completion in summer 2023.
CCHD REPORTS 4 NEW COVID CASES
The Calloway County Health Department reported 4 new cases of COVID-19 yesterday, bringing the total number of cases during the pandemic to 3,314. Of that total, 3,247 have recovered, 17 are isolated at home, 2 are hospitalized, and there have been 48 deaths. The Graves County Health Department announced 10 new cases yesterday, while the Marshall County Health Department reported 14 new cases and 2 deaths. The Purchase District Health Department reported 16 new cases in McCracken County, 3 in Ballard County, and 1 in Carlisle County. Calloway County's Incidence Rate per 100,000 on Monday was 7% which was slightly up from Sunday's rate of 6.2. 10 of 11 counties in far west Kentucky are now outside the red zone for COVID cases per 100,000, with Livingston County at 31.1 the only exception.
STATE REPORTS 530 NEW COVID CASES
At Monday's COVID-19 update for Kentucky, 530 new cases and 13 deaths were reported, raising the total to 4,460 Kentuckians who are listed as covid deaths. As of Monday, there have been over 4.41 million coronavirus tests performed in Kentucky with a positivity rate of 6.60%, which is slightly higher than last Monday's rate of 6.57%. There are 902 Kentuckians hospitalized which is 67 less than last Monday, including 248 in ICU, which is 20 less than one week ago. At least 46,779 Kentuckians have recovered from the virus.
VACCINATION SITES TO SHIFT TO PHASE 1C NEXT WEEK
Regional vaccination sites will open to Kentuckians in Phase 1C beginning March 1, and other vaccination sites will move into Phase 1C around the same time. Phase 1C includes anyone over 60 years of age. Governor Andy Beshear encouraged all vaccine sites to continue prioritizing Phase 1A and 1B individuals, even as 1C appointments are made as well. More than 583,000 Kentuckians have received at least their first dose of the vaccine.
BENTON MAN CHARGED AFTER MULTIPLE INCIDENTS
A Benton man was arrested eary Saturday on theft and burglary charges related to incidents at multiple locations. Benton Police responded to the warming center at the Joe Creason Community Building after learning that someone was causing damage inside. 33-year-old William Collins was arrested on a criminal mischief charge. Collins was released from the Marshall County Jail at 10 am. A short time later, authorities responded to a reported burglary at Marcella's Kitchen after someone had driven a vehicle through the front doors to gain entry and caused substantial damage inside. At 1:45 pm, officers learned that someone was attempting to steal a vehicle from Select Auto Sales and a short time later, authorities say Collins was located as he was trying to steal a vehicle from Collier Funeral Home. He was arrested and charged with two counts of attempted felony theft of motor vehicle, burglary, and criminal mischief.
PORTION OF I-24 TO BE BLOCKED FOR 3 HOURS TODAY
Kentucky State Police, Post 1 advises traveling motorists to be aware that both East and Westbound lanes of traffic will be blocked at the 27 mile marker on Interstate 24 today The roadway is scheduled to be blocked starting at 7:30 a.m. and will last approximately 3 hours in order for the Kentucky State Police, Post 1 Reconstruction Team to work on a collision from last week. Motorists will be able to ramp off at Exit 27, cross US HWY 62, and continue on Interstate 24.
WKCTC OPENS NURSING PROGRAM APPLICATION PROCESS
West Kentucky Community and Technical College's associate degree nursing and practical nursing programs now offer pre-admission conferences and the application process online. Both programs are currently accepting applications for fall 2021 on the WKCTC website. The deadline to apply for WKCTC's ADN program is March 1, while the deadline to apply for the WKCTC's PN program is April 1. For more information about WKCTC nursing programs, visit westkentucky.kctcs.edu.
GAS PRICES HIGHER
Gas prices in West Central Kentucky are 12 cents higher this week at $2.45 a gallon according to AAA East Central's Gas Price Report. Motorists are filling-up to some of the most expensive gas prices seen in more than a year. On the week, 66% of state averages spiked by double digits, driving the national average up by 13 cents to $2.63 per gallon. That is the most expensive national average since October 2019. The two major factors at play are rising crude oil prices and the forced shutdown of Gulf Coast and some Mid-West refineries due to last week's winter weather. While prices will likely remain volatile until crude production is back to normal levels, large spikes at the pump are likely to subside.
IN AND AROUND KENTUCKY
FRANKFORT—A state House committee is still considering a resolution to petitions to impeach Governor Andy Beshear. The House Impeachment Committee met again yesterday, but made no decision on a second set of petitions accusing the governor of violating state and federal constitutions with his COVID-19 restrictions. The committee denied petitions against the governor earlier this month. The committee also decided not to make a resolution in the petition to impeach Attorney General Daniel Cameron.
FAYETTE COUNTY—Fayette County Schools is transitioning back to in-person learning. The district is beginning to reopen classrooms Monday, starting with Kindergarten, first, and second-graders. Officials say students, faculty, and parents are all excited about the change. Students in third through fifth grades could return as early as Wednesday. No announcement has been made about the return of other grades.
WASHINGTON DC—Senator Mitch McConnell isn't impressed with the ideas of Democrats for coronavirus relief. McConnell said yesterday that the partisan bill being prepared by Democrats "is stuffed with non-COVID-related liberal goals." He said their "band-aid policies" are the type used if the country was going to stay shut down another year. Senator McConnell said Congress needs to focus on smart policies if 2021 is going to be different than last year.
LOUISVILLE—The state's largest school district is demonstrating what its classrooms will look like when the school board okays a return to in-person learning. Jefferson County Public Schools modeled its plans at Gutermuth Elementary School yesterday. The plan includes temperature checks, hand sanitizer, masks, signs to help with social distancing and a system for expediting contact tracing. A specially called meeting of the school board is set for tonight with the next regular scheduled meeting set for Tuesday, March 9th.
TENNESSEE—There are less than one-thousand new coronavirus cases in Tennessee. The Tennessee Department of Health reported 952 new COVID-19 cases yesterday, bringing the total since the outbreak began to over 766-thousand. Less than two dozen additional COVID-19-related deaths were reported, bringing the total number of coronavirus-attributed deaths statewide to over eleven-thousand-150. Over one-thousand COVID-19 patients are hospitalized statewide.
TENNESSEE—A bill that would give Tennessee's governor the authority to issue an executive order requiring all schools to offer in-person learning is advancing. The full Senate approved Germantown Republican Senator Brian Kelsey's bill yesterday, sending it to the House of Representatives. The legislation would also give school boards more independence to decide whether their schools should be open or closed to in-person learning during a public emergency, unless the governor issues a statewide order. Kelsey said mandated directives should only come from elected leaders who are accountable to the people they serve.
TENNESSEE—Governor Bill Lee says Tennessee's economy is strong. While speaking to the National Federation of Independent Businesses yesterday, Governor Lee said "the next year or two of economic growth could be significant" in Tennessee. Lee said being a small business owner himself, many of the decisions he makes balance the coronavirus outbreak with regulations and economic impact. He said Tennessee was one of the last states to shut down and among the first to open while balancing lives and livelihoods.
TENNESSEE—The U.S. Attorney for the Middle District of Tennessee is resigning. Don Cochran's resignation was requested by the White House and Department of Justice. Cochran was nominated by former President Donald Trump in 2017 and later confirmed by the U.S. Senate. Cochran submitted his resignation to the White House last week and it will go into effect on Wednesday, February 28th.
ILLINOIS—A 764-page police reform bill is now Illinois law. Governor J.B. Pritzker signed the bill yesterday in Chicago. Pritzker claims the bill will "dismantle systemic racism." The new law would end cash bail, and eventually require all police to wear and use body cameras. The law also restricts the use of force by police and provides transparency and accountability when officers do use force. The Illinois Legislative Black Caucus claims the new law turned the summer of "protest into progress." A group of sheriffs, state troopers, and police unions presented a statement against the bill, including a petition signed by about 120-thousand Illinoisans protesting the measure.