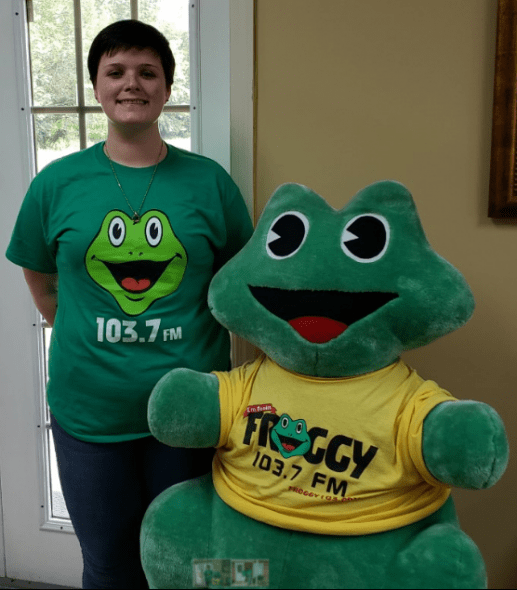 The youngest On Air Personality here at Froggy 103.7 as of right now.
Born and raised in West Tennessee and a first time radio jock.
I've spent a lot of my time from middle school through college focusing on music. I realized I wanted to have a career in it after awhile of contemplation.
Whether it was the school band, or working in the recording studio in college, I've always been surrounded by it music. When graduating from college I looked  around for a while trying to find a place where I could further my experiences.
Luckily, I hopped over to Froggyland and Mr. froggy took me under his wing. So now I'm here from 10 – 3 o'clock to talk you all through your mid days on the radio waves.