Marty McFlies!
Weekdays from 3pm to 7pm
CLICK HERE TO BE MARTY'S FRIEND ON FACEBOOK!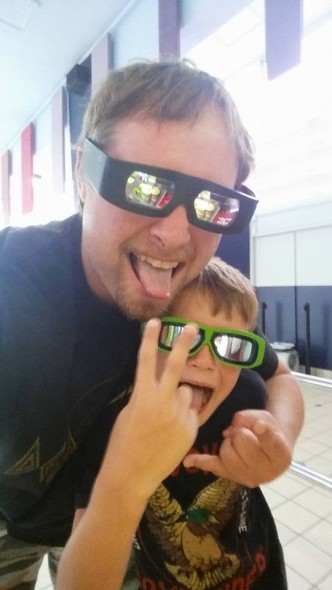 I was born in Murray. As a military brat, I grew up everywhere from Hawaii to New Jersey. After a brief stint in Hill Valley, California, I finally settled down right here at my roots, Murray, KY.
Hill Valley, California is where I started my radio career back in 2034. Since then, I have bounced around from station to station until I landed myself right here in the Froggy Pond.
Yes, I drive a DeLorean. Mine doesn't run on plutonium, however. My DeLorean is powered by pond water. Just another reason why the Froggy Pond is the perfect fit for me!
Whenever I'm not hopping through the airwaves on Froggy, you can usually find me surfing on my super comfy couch. I'm somewhat of a homebody, I guess. Home isn't only where the heart is, it's also where my DVD collection and videogames are. 😀
It's really tough choosing a favorite music genre. A good song is a good song, no matter the genre. Of course I'm a big fan of country, but I also enjoy listening to rock, blues, and Scottish pirate metal.
As much as I enjoy my downtime, my favorite part of the day is still 3-7 in the evening. That's when I get to do what I love. Radio. Frogolicious radio.