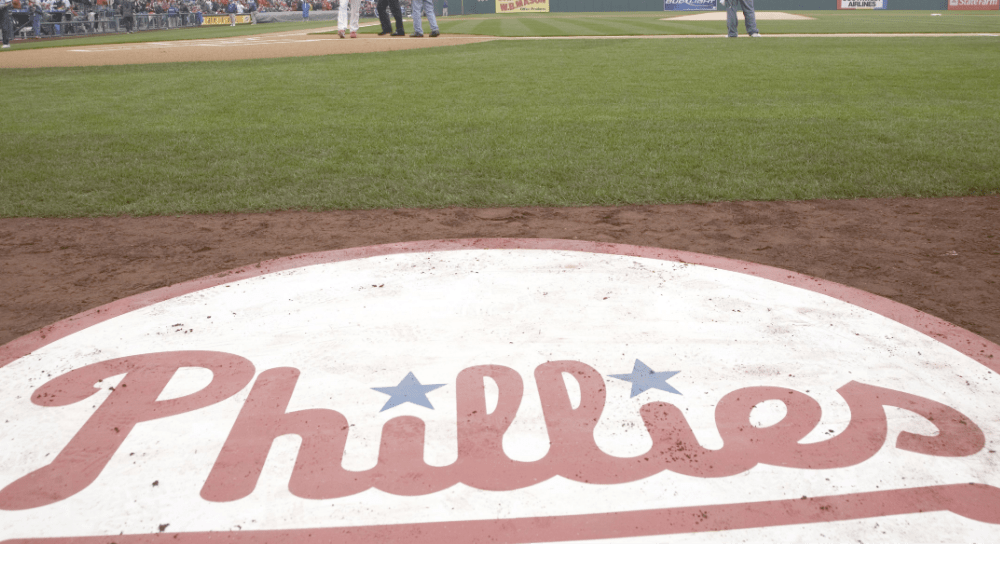 Philadephia Phillies first baseman Rhys Hoskins was carted off the field after an injury during Wednesday's spring training game against the Tigers, and just a week before Opening Day. Hoskins suffered what appeared to be a non-contact left knee injury while fielding a groundball against the Tigers during Wednesday's game. Hoskins was trying to handle the ball just behind the infield dirt when he went down and was unable to get up. Medical personnel tended to Hoskins for a few minutes and appeared to be looking at his left knee, until a cart was brought out to take him off the field.
The Phillies announced Hoskins would "undergo further evaluation and testing" but did not reveal any details about the injury. Phillies manager Rob Thomson called Hoskins' injury "concerning" but offered some optimism: "Maybe it was more fear than pain. They said he was walking around in the clubhouse afterwards."
Hoskins is one of baseball's top hitters; the 30-year-old hit .246 with 30 home runs, 79 RBI, and a .794 OPS last season, coming through in the postseason with clutch home runs. Hoskins is in his final season before entering free agency next winter. The six-year veteran agreed to a one-year deal worth $12 million on Jan. 13, avoiding an arbitration hearing with the Phillies.
Editorial credit: Joseph Sohm / Shutterstock.com