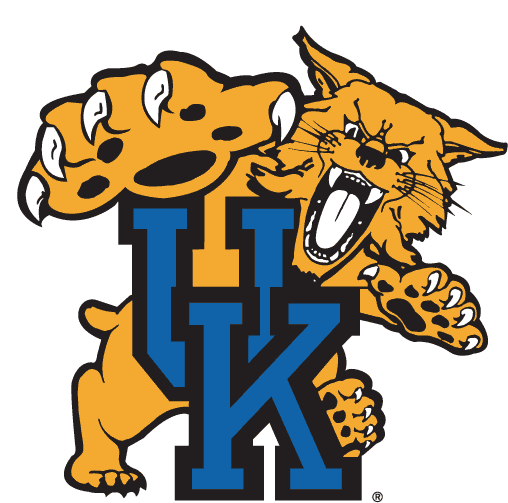 'Cats Clip Bulldogs
(Lexington, KY) – The UK basketball team is keeping its grasp on second place in the SEC. The Wildcats beat Mississippi State, 82-74, last night at Rupp Arena. The 'Cats improved to 16-and-4 overall and 6-and-2 in the SEC with the win. They'll be on the road to face Kansas on Saturday evening.
Report: UofL, Chris Mack Separating
(Louisville, KY) – Chris Mack's time as UofL's head basketball coach is apparently coming to an end. A report from Seth Davis with The Athletic says the school and Mack are finalizing a separation agreement. The Board of Trustees and the athletic board are expected to meet this afternoon to approve the deal.
Young Nets Fifth OVC POTW Award
For the fifth time this season, Katelyn Young of the Murray State women's basketball team has been named as the OVC Player of the Week, the league office announced Tuesday.
The Oakwood, Illinois native averaged just shy of 20 points per game last week, as the Racers went 2-1 over a trio of games. The sophomore shot 54.1-percent from the floor on the week and went an unbelievable 17-for-17 at the free throw line.
The Murray State women's basketball team returns to action Saturday against Morehead State at the CFSB Center at 2 p.m.
Titans Part Ways With Four Coaches
(Nashville, TN) — The Titans are making some changes to their coaching staff following their early playoff exit. The Tennessean is reporting that Tennessee is parting ways with four assistant coaches. Tennessee also signed linebacker Nate Hall and defensive backs Shyheim Carter and Rodney Clemons to futures contracts Tuesday.
Predators Take Down Kraken In Seattle
(Seattle, WA) — The Predators slayed the Kraken in the Pacific Northwest. Nashville beat the Kraken 4-2 in Seattle. Luke Kunin put the Preds on the board in the first period, followed by goals from Filip Forsberg and Mattias Ekholm in the second. Matt Duchene rounded things out with a power play goal in the third period. Juuse Saros made 33 saves and allowed two goals. The Predators improve to 27-14-and-3 and head up to Edmonton tomorrow night.
Grizzlies Play In San Antonio Tonight
(San Antonio, TX) — The Grizzlies are staying in Texas on their road trip. Memphis plays the Spurs in San Antonio tonight. The Grizzlies are 32-and-17 after losing to the Mavericks in Dallas on Sunday. San Antonio enters 18-and-30.
David Ortiz In, Barry Bonds And Roger Clemens Shut Out Of Baseball HOF
(Cooperstown, NY) — David Ortiz will be a baseball Hall of Famer, while Barry Bonds and Roger Clemens will not. Ortiz was announced into the National Baseball Hall of Fame's 2022 Class Tuesday. Also known as "Big Papi," Ortiz was a 10-time All-Star and also won World Series championships in 2007 and 2013. Bonds and Clemens did not make the cut in what was their last year on the ballot.
High School Hoops
In girls hoops action last night Calloway defeated Paducah-Tilghman 55-49, The Lady Tigers fell to Mayfield 35-52.
TUESDAY'S SCOREBOARD
NBA
——-
Denver Nuggets 110, Detroit Pistons 105
Toronto Raptors 125, Charlotte Hornets 113
Los Angeles Clippers 116, Washington Wizards 115
Philadelphia 76ers 117, New Orleans Pelicans 107
Boston Celtics 128, Sacramento Kings 75
Los Angeles Lakers 106, Brooklyn Nets 96
San Antonio Spurs 134, Houston Rockets 104
Golden State Warriors 130, Dallas Mavericks 92
Minnesota Timberwolves 109, Portland Trail Blazers 107
NHL
——-
Carolina Hurricanes 4, Vegas Golden Knights 3 (OT)
Ottawa Senators 5, Buffalo Sabres 0
Dallas Stars 5, New Jersey Devils 1
Pittsburgh Penguins 6, Arizona Coyotes 3
New York Islanders 4, Philadelphia Flyers 3
Florida Panthers 5, Winnipeg Jets 3
Edmonton Oilers 3, Vancouver Canucks 2 (OT)
Nashville Predators 4, Seattle Kraken 2
Men's College Basketball (Top-25 Coaches Poll)
——–
#7 Duke Blue Devils 71, Clemson Tigers 69
#21 Illinois Fighting Illini 56, #10 Michigan State Spartans 55
#12 Villanova Wildcats 67, DePaul Blue Demons 43
#4 Baylor Bears 74, Kansas State Wildcats 49
#2 Auburn Tigers 55, Missouri Tigers 54
#19 UConn Huskies 96, Georgetown Hoyas 73
#13 Kentucky Wildcats 82, Mississippi State Bulldogs 74
#22 Colorado State Rams 77, Nevada Wolfpack 66
#8 UCLA Bruins 75, #3 Arizona Wildcats 59
National Stories
Report: MLB And MLBPA Don't Reach Deal Despite Progress
(New York, NY) — Major League Baseball and the players association are still working to end the league's current lockout. ESPN reports the sides weren't able to reach a deal on a new collective bargaining agreement on Tuesday. Though there were some positive gains as the MLB reportedly agreed to accept parameters of a pre-arbitration bonus pool. The sides do remain apart on a starting minimum salary for first-year players, revenue sharing and a competitive balance tax. It's reported that a deal would need to be reached by February 1st to avoid delaying the start of spring training camps.
Sean Payton Steps Down As Saints HC
(New Orleans, LA) — Sean Payton is stepping down as New Orleans Saints head coach. Payton announced the decision Tuesday telling reporters he was originally given two to three months to consider his options but now was the right time. He praised Saints owner Gayle Benson and GM Mickey Loomis for their support. Payton isn't sure what's next but noted it's possible he returns to the sideline at some point. Payton spent 15 seasons with the Saints winning a Super Bowl in 2010.
Aaron Rodgers To Have Conversation With Packers GM
(Green Bay, WI) — Green Bay Packers quarterback Aaron Rodgers says he'll have a conversation with the team's general manager "when the time comes." Rodgers appeared on the Pat McAfee Show just days after being eliminated in the divisional round of the NFL playoffs. The star QB said he still hasn't made a decision on whether to return to Green Bay or even continue playing football at all. Rodgers said "everything is definitely on the table."
Antonio Brown To Pursue Legal Action Against Buccaneers
(Tampa, FL) — Antonio Brown is taking a shot at his former team that could end up in court. The free agent receiver told HBO's Bryant Gumbel that he and his attorney plan to pursue legal action against the Tampa Bay Buccaneers. This comes after Brown was released after an on-field outburst last month. Brown claims he is owed money for his ankle surgery and will look into a civil lawsuit for defamation, after the team made him play through the injury and claimed he had a spontaneous mental health episode.
Bears Hire Ryan Poles As New GM
(Undated) — The Chicago Bears are making their pick for a new general manager. Chicago announced Tuesday that it has hired Ryan Poles as the franchise's new GM. Poles was working as the executive director of player personnel for the Kansas City Chiefs. The 36-year-old will take the place of Ryan Pace, who was fired along with head coach Matt Nagy after a disappointing 6-and-11 season. Poles spent 13 seasons working in Kansas City.
Harden Unhappy In Brooklyn
(Undated) — Word around the NBA is that James Harden's interest in testing the open market this summer is increasing. According to Bleacher Reports' Jake Fischer, Harden's impending free agency is impacting the Philadelphia 76ers' asking price for Ben Simmons. Harden remains invested in competing for the title in Brooklyn this season, but has informed former teammates and coaches of his interest in exploring other opportunities this summer.
Keith Yandle Sets Iron Man Record
(Elmont, NY) — Flyers defenseman Keith Yandle is the NHL's newest "Iron Man" after breaking Doug Jarvis' all-time record for most consecutive regular season games played. Yandle passed Jarvis when the puck was dropped for the opening faceoff of his 965th consecutive game between the Flyers and Islanders. The streak began during Yandle's third NHL season on March 26th, 2009. Yandle has now played one-thousand-75 total games.
Australian Open Day Ten Recap
(Melbourne) — The year's first Grand Slam continues at the Australian Open. On the men's side, 4th-seeded Stefanos Tsitsipas moved into the Semifinals with a three-set win over 11th-seeded Jannik Sinner. Number-7 Matteo Berrettini overcame Number-17 Gael Monfils in a five-set thriller to set up a Semifinal battle with Rafael Nadal. On the women's side, Danielle Collins became the second American woman to reach the Semifinals. 27th-seeded Collins rolled past Alize Cornet to join Madison Keys in the final group of four. Iga Swiatek also advanced after a three-set win over Kaia Kanepi.