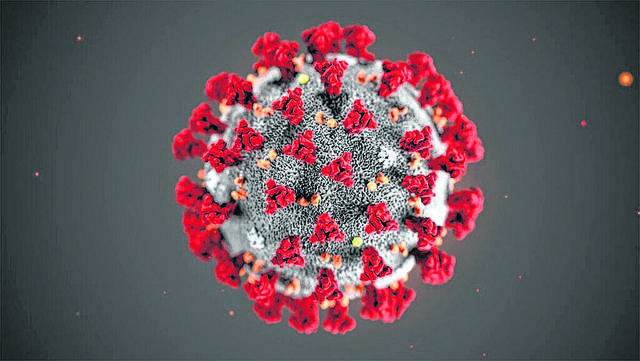 Over 94-Hundred New COVID-19 Cases Reported In Kentucky
Over 94-hundred new COVID-19 cases are being reported in Kentucky. Governor Andy Beshear announced the new cases yesterday, along with nine additional deaths. More than 19-hundred people in the commonwealth are hospitalized for COVID-19 related illnesses, with 237 on ventilators. Nearly 942-thousand Kentuckians have tested positive for the virus and more than 12-thousand have died since the pandemic began.
Kentucky Blood Center Says Supply At Critical Low
Officials with the American Red Cross and the Kentucky Blood Center say blood supplies are at a critical low. The KBC says most centers have only a day's supply or even less. Lack of supply is leading hospitals to make decisions about who should get blood and when. Officials are urging anyone who is eligible to donate as soon as possible.
AG Cameron Helps Launch Emergency Contractor Registration Program
Attorney General Daniel Cameron is working with officials in Hopkins County and Dawson Springs to put together an emergency contractor registration program in the area. Representatives from the Attorney General's Office of Consumer Protection will be in Madisonville today to help legitimate contractors register. The program is intended to help tornado victims avoid being taken advantage of by fly-by-night contractors. Cameron says the commonwealth is committed to working with local officials to prevent scammers from succeeding.
Kentucky Lawmakers Considering Millions For Tornado Relief
Kentucky lawmakers are considering a bill that would allocate millions for tornado relief efforts in western Kentucky. House Speaker David Osborne and several other lawmakers are sponsoring the legislation. A bill setting aside 45 million passed a House budget committee Monday. The final bill could include as much as 200-million in relief.
Murray Road Closure
There's a road closure in Murray starting today. South 11th Street from Pogue Ave to Story Ave. It will be closed to thru traffic beginning on 1-12-2022 at 7:00 am and go through 2-4-2022 till 5:00 pm. The closure is due to storm water infrastructure repair in the roadway
Calloway County Health Department Announces 85 Cases of COVID19 on 1/10/22
and Makes Recommendations Regarding Community Events/Gatherings
Calloway Covid Update
The Calloway County Health Department received notification of 85 covid cases, which is the highest daily case total. The case count is now at 6,625 with 6,139 recovered, 402 isolated at home, 12 hospitalized, and 72 deaths.
In response to the recent spike in COVID cases and the increased strain on our local healthcare systems, the Calloway County Health Department recommends postponing all community events and gatherings.
Kentucky State News Brief
Fallen Tree Leads To Death At Colmar Mine Site
(Bell County, KY) — A death at the Colmar mine site is under investigation. Bell County Deputies say a tree fell on top of a truck yesterday occupied by 32-year-old Cecil Todd and an unidentified passenger. Todd was flown to the hospital, where he was pronounced dead. The passenger was flown to the hospital and is in unknown condition. Investigators say the tree fell from loose ground at the mine site.
OPD Investigating Shooting, One Man Injured
(Owensboro, KY) — The Owensboro Police Department is investigating after a man was injured in a shooting. The shooting happened last night in the 24-hundred block of West Ninth Street. Officers found a man at the scene with a single gunshot wound. He was taken to the hospital with what were believed to be non-life-threatening injuries.
State's Largest District Could Vote On School Security Officer Proposal Soon
(Louisville, KY) – The state's largest school district may be getting closer to adding school security officers. Jefferson County Public Schools' superintendent proposed adding sworn officers to the board of education yesterday. There have been dozens of fights and guns found at JCPS facilities this school year with Louisville police saying it's time for the district to have its own police force. The proposal could be voted on later this month.
DCPL Seeking Art From Artists Of Color
(Owensboro, KY) – The Daviess County Public Library is asking Black artists to submit their work. DCPL wants to display the artwork of Black artists during its Black History Month Art Show. Local artists of color are asked to submit their pieces from January 24th through February 7th. Art will be displayed on the second floor throughout February.
GRDHD Updates COVID-19 Numbers
(Owensboro, KY) – The Green River District Health Department is updating its COVID-19 numbers. The GRDHD reported over 15-hundred new confirmed cases yesterday. There were nearly 850 cases in Daviess County alone. There have been over 46-thousand-540 cases in the seven county district since the start of the outbreak. During that time there have been more than 700 COVID-19-related deaths.
Tennessee State News Brief
TBI Investigating Officer-Involved Shooting
(Dickson Co., TN) – The TBI is investigating a shooting involving two Dickson County Sheriff's Office deputies. A man was shot in Tennessee City while deputies were trying to serve him with a warrant. Authorities say the deputies shot the man after he pulled a gun. The deputies weren't hurt and the man was flown to a Nashville hospital in stable condition yesterday afternoon.
TDH Expected To Update Weekly COVID Numbers
(Nashville, TN) – The Tennessee Department of Health is expected to update the state's weekly COVID-19 numbers today. Last Wednesday, TDH reported over 94-hundred cases per day for the week prior. There were also more than 60 deaths per day between December 26th and January 1st. The department transitioned from daily updates to weekly last week.
Gov. Lee Appoints New Members To The UT Board Of Trustees
(Nashville, TN) – Governor Bill Lee is nominating two people for the University of Tennessee Board of Trustees. Shelby County's Shanea McKinney is the senior advisor of product management for Cigna. Hamilton County's David Watson earned his bachelor's degree in business administration from UT 1973 and is the co-founder and co-owner of Mountain View Auto Group in Chattanooga. McKinney and Watson need the approval of the Tennessee legislature.
Tennessean Pleads Guilty To U.S. Capitol Breach
(Nashville, TN) – A Tennessean is pleading guilty to his role in the U.S. Capitol Building breach. Blake Reed posted pictures of himself in the U.S. Capitol Building on social media. Reed agreed yesterday to a plea deal for the charge of "entering and remaining in a restricted government building or grounds." The Nashvillian's plea deal says he could serve up to six months in prison.
World/National News
Fauci Warns Everyone Will Get COVID After Hearing
(Washington, DC) — The top expert on coronavirus is warning just about everybody will get infected at some point. But Dr. Anthony Fauci points out those who are vaccinated and boosted will most likely escape severe symptoms. He made the comments after testifying at a Senate hearing, where he hit back at two Republicans. He told Senator Rand Paul he had received death threats because of his false claims. He also called Senator Roger Marshall a moron while being questioned about his finances.
Chicago Students Return Today After Teacher Walkout
(Chicago, IL) — Class is back in session in Chicago. More than 300-thousand students in the nation's third largest school district are returning this morning. They missed five days after the district canceled classes due to a teacher walkout. It started last week when teachers voted for remote learning amid the COVID surge. The district wasn't on board and it took until Monday to reach a deal. The agreement covers new safety protocols including testing and masks.
GA Gov Candidate Thanks Biden For Voting Rights Speech
(Atlanta, GA) — The only Democrat running so far for governor of Georgia is thanking President Biden for his speech on voting rights. Stacey Abrams wasn't able to attend yesterday but she spoke to the President before his event. She's a voting rights activist who helped ensure his 2020 victory in the state. She tweeted that he and Vice President Harris made it clear they're committed to restoring the Senate to safeguard democracy.
White House Bracing For Another Brutal Inflation Report
(Washington, DC) — The White House is bracing for what's expected to be another brutal inflation report. Experts predict inflation will be at seven-percent when the consumer price index for December comes out this morning. The number for November was six-point-eight-percent, the highest since 1982. The new report comes amid surging prices and more empty shelves as economies continue to emerge from the crippling effects of the pandemic.
Space-X Gearing Up For Rocket Launch Tomorrow
(Cape Canaveral, FL) — SpaceX is gearing up for another launch tomorrow. A rocket will blast off for Florida carrying commercial and government satellites into orbit for a variety of rideshare customers. The company has already delivered almost 220 small satellites for startups, universities, space agencies, student groups, science teams, and more. Space-X also just sent up a batch of 49 satellites last week to eventually provide internet worldwide.
Young Dolph Murder Suspects: 1 Arrested, 1 Charged
(Undated) — Another update is coming in just hours on the murder of rapper Young Dolph. Police will reveal more about a suspect arrested in Indiana yesterday. They had offered 15-thousand dollars for information leading to his capture. A second suspect was also charged with murder. He was already behind bars for a previous arrest related to the shooting. Both men are accused of opening fire on the rapper in November while he was in a Tennessee bakery.
Red Cross Offers Blood Donors Shot At SB Tickets
(Washington, DC) — The Red Cross is pulling out all the stops in a desperate call for donors amid a historic blood shortage. Anyone who rolls up their sleeves this month will have a chance to win tickets to the Super Bowl in Los Angeles. Other prizes include entry to the official NFL Tailgate and a 500-dollar gift card for game-day food. The incentive comes as the Red Cross just declared the first ever national blood crisis, with supply so low, some hospitals are canceling surgeries. Officials blame the pandemic and winter storms.