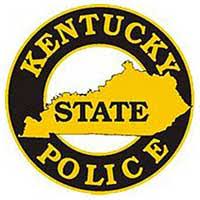 Kentucky State Police to Increase Traffic Enforcement Efforts During Holiday Season
Troopers with Kentucky State Police, Post 1 have increased traffic enforcement efforts over the past two weeks in preparation for the upcoming holiday travel traffic.
Over the past two weeks, troopers with Kentucky State Police, Post 1 have written 301 speeding citations, 118 seatbelt citations, 2 child restraint citations and 15 DUI arrests. Of the aforementioned citations and arrests, 50 total citations and 1 DUI arrest were a direct result of targeted enforcement details. Four targeted traffic enforcement details, each operating for an hour and a half on highly traveled roadways were conducted over the past two weeks. The targeted enforcement details will continue through Thanksgiving.
Kentucky State Police, Post 1 is also being assisted by the Kentucky Transportation Cabinet to provide extra personnel in the work zone on I-24 in McCracken County over the Thanksgiving holiday weekend. Kentucky State Police, Post 1 urges travelers to slow down, buckle up, and drive sober this Thanksgiving.
Man Accused Of Kidnapping Son Also Charged With Sexual Assault
(Orange Co., CA)  —  A Kentucky man accused of kidnapping his son and his 16-year-old niece is facing additional charges.  Jacob Clare is being charged with sexual assault.  Jacob, Noah and Amber Clare were found in southern California last week after Noah Clare was reported missing on November 5th.  The alleged sexual assaults happened in California, where Jacob Clare will be arraigned today.
Military Families Get Free Thanksgiving Turkeys In Clarksville
Some Fort Campbell families are getting help with Thanksgiving dinner.  Over 15-hundred turkeys were given out to active-duty soldiers, veterans and their families in Clarksville, Tennessee on Saturday.  It was part of the fourth annual Turkeys for Troops giveaway.  Each family received one free frozen turkey and a two-liter bottle of soda.
Senate GOP Leader: Up To Senate Dems To Kill Social Spending Bill
Senate Republican Leader Mitch McConnell says it's up to some Senate Democrats to kill the social spending measure passed by the House.  The statement from the Kentucky Republican didn't mention any names, but it's thought to be a reference to Joe Manchin of West Virginia and Kyrsten Sinema of Arizona.  Senate Democrats need every member to support the bill and they're seen as the key swing votes.  McConnell also said the middle class will see tax hikes under the plan, but millionaires in blue states will get a tax cut.
Kentucky State News Brief
GRDHD Expected To Update COVID Numbers
(Owensboro, KY)  —  The Green River District Health Department is updating its COVID-19 numbers.  On Friday, the GRDHD reported 288 new confirmed cases with 156 in Daviess County, 51 in Henderson County, 33 in Ohio County, 14 in Webster County, 13 each in Hancock and McLean counties and eight in Union County.  There have been over 38-thousand cases in the seven-county districts since the outbreak began.  There have been over 600 COVID-related deaths since the start of the outbreak.
Kentucky Health Department Director Gets Own Kids Vaccinated, Encourages Same
(Scott County, KY)  —  A Kentucky health department director is encouraging parents to follow her lead after she got her own kids vaccinated.  WEDCO public health director Dr. Crystal Miller says she chose to have her children vaccinated against COVID-19 because she feels masks aren't sized for children and don't provide enough protection.  Miller says she is keeping her children safe and hopes other parents do the same.  She is reassuring people that the Pfizer vaccine for kids is safe and effective.
Lexington Receives Top Score For LGBTQ Equality
(Lexington, KY)  —  Lexington is receiving a top score on a recent equality report card.  The Human Rights Campaign awarded the city an A-plus for its laws, policies, and services geared toward the LGBTQ community.  Lexington earned 106 total points out of 100 and was the top scorer in the state.  Mayor Linda Gorton's associate Craig Cammack works with the issue and says Lexington has been working to improve its scores, especially after scoring a 53 in 2013.
One Dead After Owensboro Crash
(Owensboro, KY)  —  One person is dead following a crash in Owensboro.  The crash happened Saturday afternoon in the 17-hundred block of Virginia Court.  Police say a motorcyclist hit a parked car and was taken to the hospital, where he died several hours later.  The crash is under investigation.
Man Who Barricaded Sent In House, Set Fire In Custody
(Owensboro, KY)  —  A man is in custody after police say he barricaded himself inside a house in Owensboro, then set a fire and attempted to escape.  Police say the disturbance happened Saturday night in the 22-hundred block of Old Henderson Road.  OPD says suspect Rafael Ramirez barricaded himself in the home alone, then set the house on fire and attempted to run from the scene and was later arrested.  Ramirez is charged with second-degree arson, first-degree wanton endangerment, and two counts of first-degree criminal mischief, disorderly conduct, and resisting arrest.
Person Facing Charges After Two Hurt In DUI Crash

(Lexington, KY)  —  One person is facing charges after two people were hurt in an alleged DUI crash.  The crash happened Saturday night on Pairs Pike near Iron Works Pike in Lexington.  Two people were taken to the hospital and are expected to recover.  One person was charged with DUI, but that person's identity hasn't been released.
UPS Healthcare Opens Facility With Cold Chain Capabilities
(Louisville, KY)  —  UPS Healthcare is expanding its cold chain capabilities with a new facility in Louisville.  Louisville Business First reports the new distribution center near the UPS Worldport will expand the global delivery of temperature-controlled health care supplies.  It's not yet known how many people will end up working at the facility, but UPS Healthcare is currently hiring for 400 positions.  The cold-chain packaging center is operational now with the rest of the facility expected to start up by the first quarter of next year.
Kyle Rittenhouse Verdict Protested In Louisville
(Louisville, KY)  —  The verdict in the trial of a man charged with shooting three men during unrest in Wisconsin is being protested in Louisville.  On Friday, Kyle Rittenhouse was found not guilty on all charges.  About 50 people attended a "Reject the Verdict" rally outside the Hall of Justice in Louisville yesterday.  The protest was organized by the Louisville chapters of Showing Up for Racial Justice and Black Lives Matter.
Selfie Museum Open In Downtown Louisville
(Louisville, KY)  —  There's a new spot in Louisville to capture the perfect picture of yourself.  Angels Selfie Museum is open in downtown Louisville on West Washington Street, near Whiskey Row.  It has eight rooms with different themes.  The money raised by the pop-up museum helps to support young girls through the 50/50 Mentoring Collaborative.
Tennessee State News Brief
Gallatin Boy Returned Home After Allegedly Being Kidnapped By Father
(Gallatin, TN)  —  A three-year-old Middle Tennessee boy who was the subject of an AMBER Alert is back home.  Noah Clare was returned home to Gallatin from California on Friday night.  Noah was reported missing on November 5th after his father Jacob Clare failed to bring him to Gallatin.  Jacob Clare is in jail in southern California charged with kidnapping after he was found with Noah and Noah's 16-year-old cousin last week.
Shelby Co. Updates COVID-19 Numbers
(Memphis, TN)  —  The state's largest county is updating its COVID-19 numbers.  The Shelby County Health Department reported nearly 130 new cases yesterday, bringing the total to over 148-thousand since the outbreak began.  Health department officials say there have been over 23-hundred COVID-19-related deaths since the start of the outbreak.  There are over 12-hundred active cases in Shelby County.
Traffic Crash Victims Remembered In Nashville
(Nashville, TN)  —  People killed in road traffic crashes are being remembered in Nashville.  They were honored yesterday during a ceremony on the Pedestrian Bridge.  More than 30 people have been killed while walking on Nashville's streets this year.  Yesterday's ceremony was held on World Day of Remembrance for Road Traffic Victims.
$50K Powerball Ticket Sold In Nashville
(Nashville, TN)  —  A Powerball ticket bought in Nashville is worth 50-thousand dollars.  Saturday's winning ticket matched four of five white balls and the red Powerball in the Double Play drawing.  Double Play is a game that costs an additional dollar and allows players the chance to win up to ten-million dollars in a second drawing.  The winning ticket was bought at the Little Barn Market on Brick Church Pike.
Sports