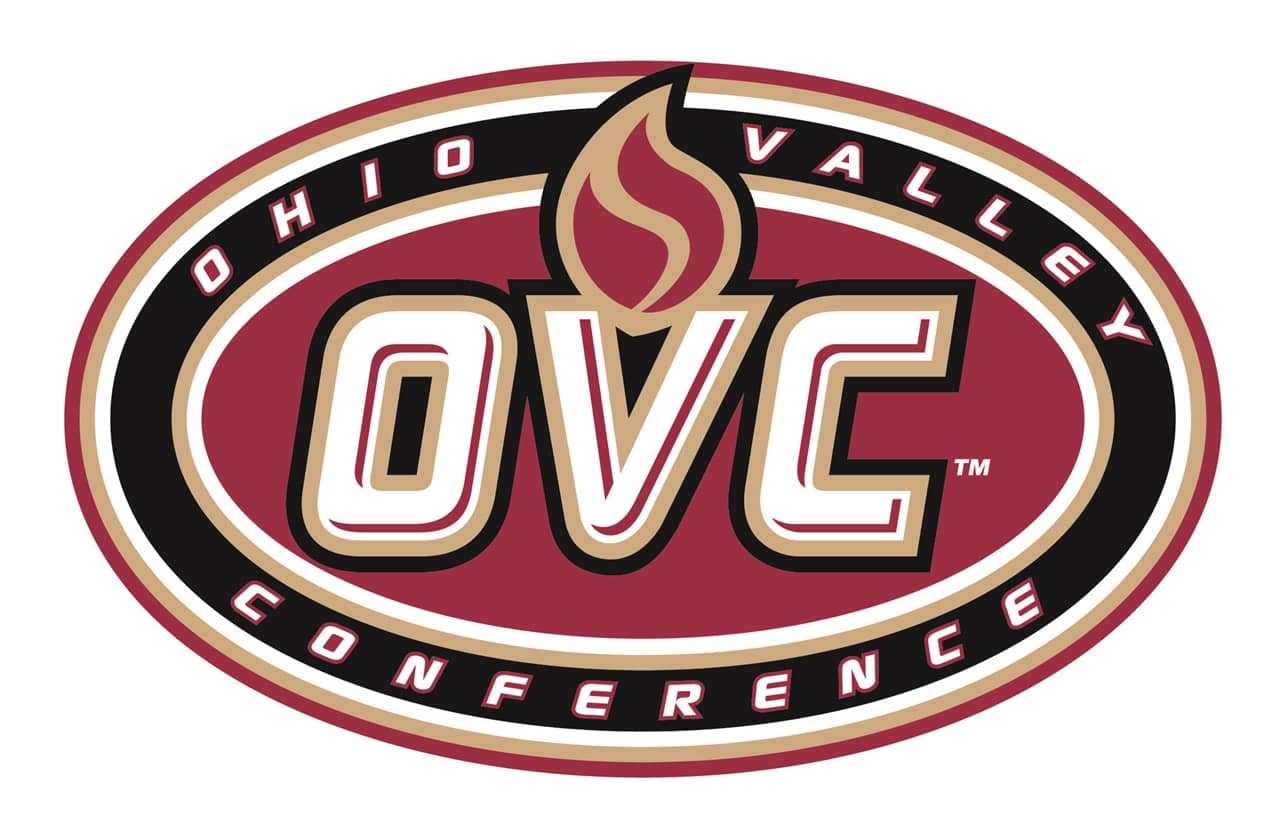 RACERS GET TWO ESPNU GAMES IN OVC PACKAGE
The Ohio Valley Conference yesterday announced its slate of Conference basketball games across ESPN networks for this coming season. The schedule includes six regular season men's contests and three OVC Tournament games that will appear on one of the linear networks during the season. Four of the regular season matchups and the OVC Tournament semifinals will air on ESPNU, two games will air on ESPNews, and the OVC Tournament championship game will air on ESPN2. The Murray State men's basketball team will host a pair of televised games on ESPNU on February 17 at 6 pm when they host Austin Peay and at 8 pm on February 24 against Belmont. Both games are on Thursday nights.
AREA COLLEGE BASKETBALL ROUNDUP
In women's basketball, Tennessee beat Georgia College, 108-44, in an exhibition game last night at Thompson-Boling Arena. In the OVC, the Eastern Illinois women crushed Illinois Wesleyan 83-54. The Kentucky women will host Lee in exhibition action tonight, while the UK men host Miles College tomorrow night before next week's season opener against Duke. In men's exhibition games tonight, Austin Peay hosts Life, and Bethel is at UT Martin.
GRIZZLIES DOWN DENVER FOR SECOND STRAIGHT GAME
The Memphis Grizzlies beat the Nuggets 108-106 last night in Memphis. Jaren Jackson Jr. led the Grizzlies with 22 points, Ja Morant had 18 and Desmond Bane and Kyle Anderson each finished with 16 points. Memphis hits the road to play the Wizards in Washington DC on Friday.
AREA HOCKEY ROUNDUP
In hockey, Nashville lost to the Oilers 5-2 in Edmonton. Nashville plays the Canucks in Vancouver on Friday night. Also of note, Bridgestone Arena will not require proof of COVID-19 vaccine or a negative test starting November 13th…The Blues lost to the Kings 3-2 in a shootout in Los Angeles. St. Louis has lost two of three after opening the season with five straight wins. The Blues visit the Sharks tonight…No Nashville Predator will wear number 35 ever again. The Predators will retire Pekka Rinne's number 35 on February 24th prior to their game against the Dallas Stars. Rinne is the Predators franchise leader in almost every goaltending metric, including games played, wins, goals-against average, total time on ice, shutouts, and saves.
RACER TENNIS HOSTS MSU INVITATIONAL
Murray State Tennis will host Belmont and SEMO in the MSU Invitational this weekend at Bennie Purcell Courts in Murray. This will be the Racers first home matches of the fall after playing in the Central Arkansas Invitational and the North Alabama Invitational. Belmont and SEMO will meet at 1 pm on Friday for four doubles matchups and eight singles matches. Murray State will begin its action at 1 pm Saturday versus SEMO before taking on Belmont at noon Sunday.
NATIONAL SPORTS BRIEFS
Mike White and Jets are looking for a second straight win as they visit the Colts in Indianapolis for a Thursday Night showdown. White guided New York to a surprise win over the Bengals in Week Eight, throwing for 405 yards and three touchdowns. The Jets improved to 2-and-5 with the victory and come off their best offensive performance of the season. Indianapolis is looking for some answers after a gut-wrenching loss to the Titans in overtime last week. Carson Wentz threw two critical interceptions in the loss, which dropped the Colts to 3-and-5.
The Atlanta Braves will celebrate their 2021 World Series win with a parade this Friday, November 5th. The procession will begin at noon at the intersection of Peachtree and Marietta in Atlanta. The team will head north on Peachtree to 10th Street before taking the interstate to Cobb County. From there, the parade will travel on Cumberland Parkway from Riverwood until the Battery, and it will end at Truist Park.
Green Bay Packers quarterback Aaron Rodgers is being placed on the COVID-19 list after testing positive for the virus. Head Coach Matt LaFleur confirmed Jordan Love will start Sunday's game against the Kansas City Chiefs. LaFleur said he didn't know how long the Packers would be without Rodgers, only saying he won't be available for the team this week.
Officials say former Las Vegas Raiders wide receiver Henry Ruggs was going 156 miles per hour before causing a deadly crash. Head coach Rich Bisaccia [[ BEE-sach-ia ]] spoke to reporters Wednesday saying the gravity of the situation is not lost on anyone. Ruggs' blood alcohol level was reportedly twice the legal limit when he crashed into another vehicle, killing a woman. Police also said during the investigation they found a gun in Ruggs' Corvette.
Nondisclosure agreements are coming out as the main reason for settlement talks ending between Deshaun Watson and the women suing the quarterback. Attorney Tony Buzbee told Fox 26 in Houston that Watson's legal team insisted the inclusion of NDAs when the sides met before the NFL's trade deadline. Buzbee represents the 22 women suing Watson over allegations of sexual assault or inappropriate behavior during massage sessions in four different states.
The Giants are placing Saquon Barkley and Xavier McKinney on the reserve/COVID-19 list. The G-Men are dealing with a potential widespread outbreak heading into Sunday's game against the Las Vegas Raiders. Running backs coach Burton Burns was among 13 members of the Giants organization to test positive. Offensive assistant Jody Wright and senior offensive assistant Freddie Kitchens will handle the running back room in Burns' absence.
San Francisco Giants Catcher Buster Posey is retiring. Multiple reports say the 34-year-old veteran and three-time World Series champion will make it official on Thursday. Posey has had a decorated career with the Giants, winning the National League Rookie of the Year in 2010. He was the NL Comeback Player of the Year and league MVP in 2012.
The World Wide Technology Championship at Mayakoba is getting underway. The tournament is being held at El Camaleon Golf Course, and Troy Merritt will tee off to start round one. Merritt will be joined in a group by Roger Sloan, Will Zalatoris, Chris Kirk, Jonas Blixt, and Danny Lee. Defending champion Viktor Hovland gets his tournament started later in the day. Hovland's group will include Patrick Reed, Lucas Herbert, Gary Woodland, Brian Gay, and Keith Mitchell.
WEDNESDAY'S SCOREBOARD
NBA
——-
Cleveland Cavaliers 107, Portland Trail Blazers 104
Indiana Pacers 111, New York Knicks 98
Boston Celtics 92, Orlando Magic 79
Philadelphia 76ers 103, Chicago Bulls 98
Toronto Raptors 109, Washington Wizards 100
Brooklyn Nets 117, Atlanta Hawks 108
Memphis Grizzlies 108, Denver Nuggets 106
Los Angeles Clippers 126, Minnesota Timberwolves 115
Dallas Mavericks 109, San Antonio Spurs 108
Golden State Warriors 114, Charlotte Hornets 92
Sacramento Kings 112, New Orleans Pelicans 99
NHL
——-
Carolina Hurricanes 4, Chicago Blackhawks 3
Edmonton Oilers 5, Nashville Predators 2
Columbus Blue Jackets 5, Colorado Avalanche 4 (OT)
Los Angeles Kings 3, St. Louis Blues 2 (SO)
THURSDAY'S SCHEDULE (All times are Eastern)
NFL
——-
8:20 p.m. – New York Jets at Indianapolis Colts
NBA
——-
7:00 p.m. – Philadelphia 76ers at Detroit Pistons
7:30 p.m. – Utah Jazz at Atlanta Hawks
7:30 p.m. – Boston Celtics at Miami Heat
10:00 p.m. – Houston Rockets at Phoenix Suns
10:30 p.m. – Oklahoma City Thunder at Los Angeles Lakers
NHL
——-
7:00 p.m. – Detroit Red Wings at Boston Bruins
7:00 p.m. – Tampa Bay Lightning at Toronto Maple Leafs
7:00 p.m. – New York Islanders at Montreal Canadiens
7:00 p.m. – Vegas Golden Knights at Ottawa Senators
7:00 p.m. – Washington Capitals at Florida Panthers
7:00 p.m. – Philadelphia Flyers at Pittsburgh Penguins
9:00 p.m. – Dallas Stars at Calgary Flames
10:00 p.m. – Buffalo Sabres at Seattle Kraken
10:30 p.m. – St. Louis Blues at San Jose Sharks
PGA
——-
World Wide Technology Championship at Mayakoba (at Riviera Maya, Mexico