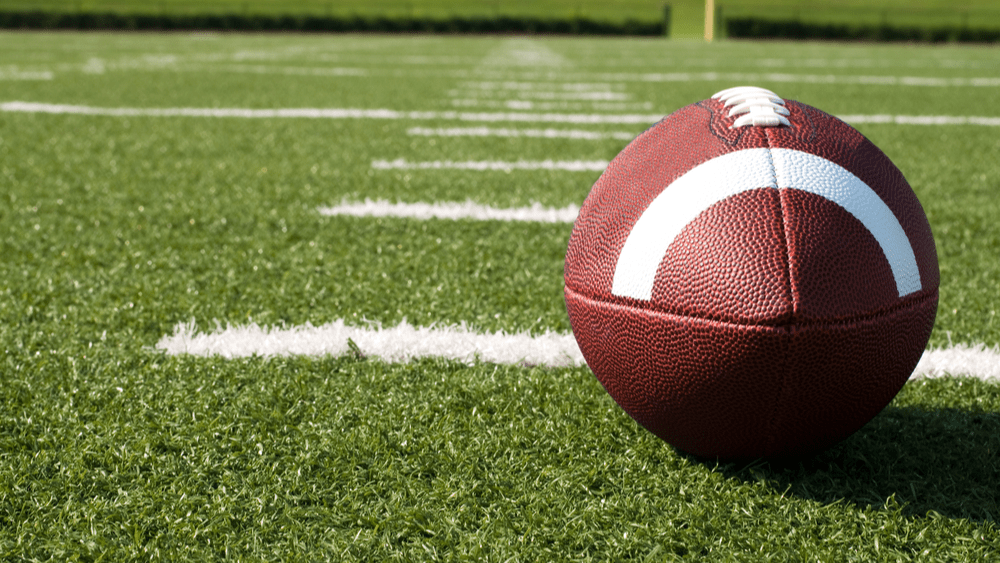 Racers Win Big in 1st Game
Preston Rice tied a school record with four touchdown runs as Murray State blanked Mississippi Valley State 35-0 in the season opener for both teams last night at Stewart Stadium. Cortezz Jones added 107 rushing yards and a score as the Racers outgained the Delta Devils 464 to 162. MSU head coach Dean Hood praised his team's production in the opener…(SB). Murray State returns to action a week from tomorrow at 8th-ranked Cincinnati.
Racer Volleyball Headed to St. Louis for 3 Matches
Racer Volleyball Ready to Make Noise in St. Louis at Billiken Invitational, Murray State travels to St. Louis to face Arkansas-Pine Bluff, Arkansas State and Saint Louis at the Billiken Invitational at the Chaifetz Pavilion. The Racers kick off the weekend with a 3:30 p.m. match against Arkansas-Pine Bluff on Friday and then play Arkansas State and Saint Louis on Saturday at 10 a.m. and 7 p.m., respectively.
Cards At Brewers Tonight
(Milwaukee, WI) — The Cardinals visit the Brewers tonight.  St. Louis sends Adam Wainwright to the mound to face Milwaukee's Freddy Peralta.  Wainwright and catcher Yadier Molina will reach a big milestone by starting their 300th game together.  Only three other sets of batterymates have achieve that feat.  The Cards trail the Reds by two-and-a-half games for the second National League Wild Card spot.
Wainwright Named NL Pitcher Of the Month
(St. Louis, MO) —  Cardinals longtime starter Adam Wainwright is the National League Pitcher of the Month.  This is the third time Wainwright has earned the award, but the first since September 2014.  The veteran righty was at his best in August, posting three scoreless starts during a month when he turned 40.  Wainwright allowed just seven runs, walked six and struck out 36, while going 5-and-1 to help the Cardinals stay in the NL Wild Card race.
In High School Volleyball
Ballard Memorial beats Paducah-Tilghman 3-0
Calloway over Murray 3-0 in crosstown rivalry
McCracken 3-0 over CCA
Marshall 3-1 over Christian fellowship
St. Mary takes down Hickman county 3-0
In Boys  Soccer
McCracken over Tilghman 5-nill
Marshall all over University Heights 9-nill
Murray edges Graves 1-0
Trigg over Lyon 3-1
National Headlines
Ohio State Escapes, UCF Prevails As College Football Week One Continues
(Undated)  —  The number-four Ohio State Buckeyes are breathing a sigh of relief.  The Buckeyes rallied for a 45-31 win as they escaped Minnesota with a win.  24th-ranked Coastal Carolina creamed The Citadel 52-14 in its opener.  In Orlando, Gus Malzahn had quite the debut as coach of UCF.  The Knights rallied from 21 points down as they defeated Boise State 36-31.  Elsewhere, Utah defeated Weber State 40-17 in Salt Lake City.
Tampa Bay Bucs Reach 100-Percent Vaccination Rate
(Tampa, FL)  —  The reigning Super Bowl champions are reaching another milestone.  The Tampa Bay Buccaneers have reached 100-percent COVID-19 vaccination, becoming the second NFL team to do so.  They join the Atlanta Falcons in reaching the milestone.  Head coach Bruce Arians announced Thursday it's not just the team, either — it's "players, all the coaches, everybody."  Running back Leonard Fournette, who initially was publicly hesitant to take the vaccine, said he wanted to take it to put the team out of harm's way.
Seahawks Sign Former Baylor Basketball Player
(Renton, WA)  —  The Seahawks are adding a former hooper to their practice squad.  Seattle signed former Baylor basketball player Mark Vital to the practice squad on Thursday.  Vital is listed as 6-foot-5 and 250 pounds on Baylor's team website.  He helped the Bears win the 2021 men's basketball championship and averaged 5.6 points and 6.7 rebounds per game as a senior last year.  Vital told KPLC-TV in Lake Charles, Louisiana, that he's already been compared to Antonio Gates by scouts and added "I feel like I can be a Hall of Famer".
Former NFL Linebacker And Alabama All-American Found Dead
(St. Petersburg, FL) — The football world is mourning the loss of a former NFL player and star linebacker after Keith McCants was found dead at his home.  He was 53.  A spokesperson for the Pinellas County Sheriff's Office said the death appears to be a drug overdose, but they are waiting on confirmation from the medical examiner.  McCants went to college at Alabama and played for the Crimson Tide in the 1990 Sugar Bowl.  He was drafted fourth overall in the 1990 NFL Draft by the Tampa Bay Buccaneers and spent six seasons in the league.  While in the NFL, he played for the Bucs, the Houston Oilers, and the Arizona Cardinals.
New York Mets Place Acting GM Scott On Leave Following DWI Charges
(White Plains, NY)  —  The New York Mets are placing acting General Manager Zack Scott on administrative leave while he faces DWI charges.  Scott was arrested in Downtown White Plains, New York early Tuesday morning after allegedly falling asleep inside of his car.  Reports indicate he had been at a team charity event the night before at team owner Steve Cohen's home in Greenwich, Connecticut.  Scott's arrest comes amid an already tumultuous week for the Mets, after infielders Javy Baez and Francisco Lindor apologized for using a "thumbs-down" celebration in an effort to "boo" the team's fans.
Nets Agree To Deal With Paul Millsap
(Brooklyn, NY) — The Brooklyn Nets are adding another former All-Star to their team.  Brooklyn agreed to a contract with four-time All-Star Paul Millsap.  The 36-year-old lost his starting job with the Denver Nuggets last season after the team acquired Aaron Gordon.  It was the first time since his second year in the league that Millsap did not average double-digits in scoring.  Millsap has spent 15 years in the league with the Utah Jazz, Atlanta Hawks, and Denver Nuggets.  Brooklyn lost in seven games to the eventual NBA champion Milwaukee Bucks in the second round of last year's playoffs.
Big 12 Eyeing Four Schools For Possible Expansion
(Austin, TX)  —  Four schools are in the running for the Big 12's plan to expand its football prowess.  ESPN is reporting that the conference is eyeing BYU, UCF, Cincinnati and Houston as leading candidates to join the Big 12.  Those schools could receive formal invitations during the college football season as the conference braces to lose Texas and Oklahoma to the SEC.  The Big 12 considered all four schools when it looked to expand in 2016, but opted to stay at 10 members.  In order for the conference to expand, eight of its 10 current members would have to approve the candidate schools.
US Open Day Four Roundup
(Flushing, NY)  —  The US Open continues as the best tennis players in the world compete in New York.  On the men's side, top-seed Novak Djokovic won in straight sets to advance to continue his bid for a calendar-year Grand Slam.  American Reilly Opelka advanced to Round Three with his three-set win over Lorenzo Musetti.  Number-4 seed Alexander Zverev [[ zeh-ruhv ]] cruised to victory, while American Maxime Cressy was eliminated from the tournament.  On the women's side, top-ranked Ashleigh Barty rolled to a straight-set win over Clara Tauson.  Americans Shelby Rogers and Jessica Pegula each won to advance to the third round.  Lauren Davis was ousted in a two-set loss to sixth-seeded Bianca Andreescu.
Cantlay Maintains Lead After First Round At Tour Championship
(Atlanta, GA)  —  Patrick Cantlay is tallying four birdies and a bogey to maintain a two-shot lead atop the Tour Championship after one round.  One week after the BMW Championship and earning a two-shot advantage to start the Tour Championship, Cantlay finished with a three-under 67 to maintain his lead over Jon Rahm.  Harris English and Bryson DeChambeau are tied for third place at eight-under.  A three-way tie among Justin Thomas, Viktor Hovland, and Cameron Smith rounds out the top five at seven-under.
NASCAR Playoffs Begin In Darlington Sunday
(Darlington, SC)  —  The road to the championship begins for the NASCAR Cup Series on Sunday.  The Cook Out Southern 500 will take place from Darlington as the 16 drivers in the playoffs work their way toward the next round.  Ryan Blaney is on the pole for the race while Denny starts in second.  Kurt Busch will start third while Chase Elliott and Alex Bowman round out the top five in the starting grid.
Scoreboard
MLB National League
——-
Philadelphia Phillies 7, Washington Nationals 6
San Francisco Giants 5, Milwaukee Brewers 1
New York Mets 4, Miami Marlins 3
Chicago Cubs 6, Pittsburgh Pirates 5   (F/11)
Atlanta Braves 6, Colorado Rockies 5
MLB American League
——-
Oakland Athletics 8, Detroit Tigers 6
Boston Red Sox 4, Tampa Bay Rays 0
Cleveland Indians 4, Kansas City Royals 2
MLB Interleague
——-
No Games Scheduled
NCAA College Football  (Top-25 Coaches' Poll)
——-
#4 Ohio State Buckeyes 45, Minnesota Golden Gophers 31
#24 Coastal Carolina Chanticleers 52, The Citadel Bulldogs 14
WNBA
——-
Dallas Wings 72, Atlanta Dream 68
Minnesota Lynx 66, Los Angeles Sparks 57
Las Vegas Aces 90, Chicago Sky 83
Seattle Storm 85, New York Liberty 75
PGA
——-
TOUR Championship  (at Atlanta, GA)
1. Patrick Cantlay   (-13)
2. Jon Rahm           (-11)
T3. Harris English   (-8)
T3. Bryson DeChambeau   (-8)