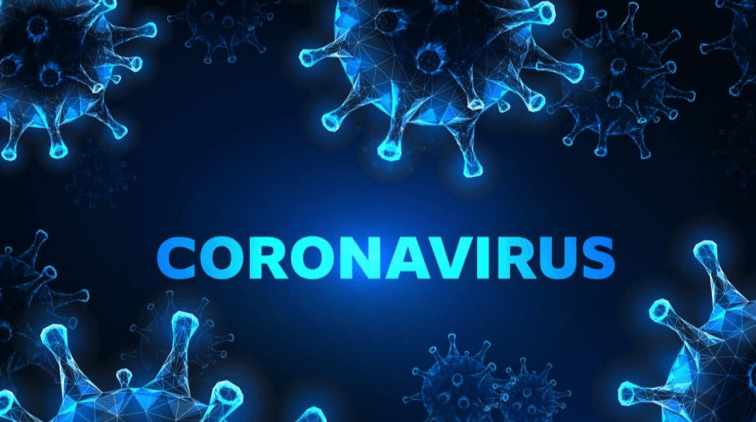 CCHD REPORTS UPTICK IN COVID CASES
The Calloway County Health Department reports that the number of new COVID-19 cases has already exceeded the number of total cases from last week. 25 new cases were reported from Saturday through yesterday, which is more than the 20 cases from July 10 through the 16th. Interim Public Health Director, Linda Cavitt called the spike in positive cases concerning, so they are strongly recommending all unvaccinated individuals to get vaccinated and any individual that is at a higher risk of COVID-19 should wear a mask when not in their home. Cavitt says the vaccine is designed to protect you from severe illness and death. You can still get COVID-19, but with fewer and more minor symptoms. She said being vaccinated is the best choice for everyone. Vaccines are readily available at many locations, so contact a local medical provider or pharmacy for more information.
CITY COUNCIL MEETS TONIGHT
The Murray City Council will meet tonight in regular session. The Council will hear an update from Ron Albritten on sidewalks and paving. The Council will also consider three Municipal Orders. Two of those concern reappointments to the Senior Citizens Board for Ruth Daughaday and Amos McCarty. The other Municipal Order will appoint Captain Sam Bierds to the Parking Enforcement Hearing Board. The Council will also enter Executive Session for the purpose of deliberations on the future acquisition or sale of real property. The meeting begins at 6:30 tonight in the Council Chambers of City Hall.
INJURIES REPORTED IN DIPPIN DOTS EXPLOSION
Ten people were injured after an explosion at a Dippin' Dots facility in Paducah. Police say the explosion happened yesterday while liquid nitrogen was being unloaded from a truck. The condition of those injured was not released, but officials say they were able to get themselves out of the building. The facility makes ingredients for a third party. The explosion is under investigation.
JURY FINDS VANVACTOR GUILTY OF MANSLAUGHTER
A McCracken County jury has found a Grand Rivers man guilty of second-degree manslaughter and driving under the influence after he backed a recreational vehicle over his girlfriend in 2019. James Vanvactor backed the RV over 48-year-old Angella Hale in the Paducah Convention Center parking lot on October 6, 2019. He faced a murder charge, but the jury chose not to find him guilty of that count, instead finding him guilty of second-degree manslaughter. The jury recommended he serve the maximum sentence of 10 years.
BROOKPORT BRIDGE TO CLOSE FOR 2 HOURS THURSDAY
The Kentucky Transportation Cabinet plans to temporarily close the Brookport Bridge from 9 am to 11 am Thursday. This temporary closure is to allow repairs to the overhead signage and right-of-way maintenance work on the bridge approaches. Due to the placement of a bucket truck to facilitate the overhead sign work, the bridge will have to be closed to all traffic.
KSP LOOKING TO REGAIN TITLE
The Kentucky State Police hope to regain the title of 'America's Best Looking Cruiser' and need your vote to do just that. The American Association of State Troopers hosts an annual calendar contest and encourages state law enforcement agencies across the U.S. to submit a photo entry that is unique and represents its state. Last year, KSP took second place and was included on the calendar for the month of February. KSP won the national contest in 2018. Voting is underway through 11 am Augues 3 on the AAST Facebook page. The top 13 finishers will earn a spot on the 2022 calendar.
IN AND AROUND KENTUCKY
FRANKFORT—There are over 960 new COVID-19 cases in Kentucky. Governor Andy Beshear reported the cases yesterday, bringing the total since the outbreak began to over 472-thousand-600. An additional two COVID-19-related deaths were also reported yesterday. There have been over seven-thousand-300 coronavirus-related deaths in the state since the outbreak began.
FRANKFORT—Kentucky is expected to receive a substantial sum as its share of a settlement in massive opioid lawsuits. Attorney General Daniel Cameron announced yesterday that Kentucky could get more than 460-million dollars as a result of suits filed against major drug makers and distributors. Cameron says the money could begin arriving as early as next April. Cameron's office and Kentucky counties and cities must first sign off on the deal.
FRANKFORT—Governor Andy Beshear has ordered flags at all state buildings to be lowered to half-staff from sunrise to sunset today in honor of two state legislators who passed away this month. Senator Tom Buford of Nicholasville died on July 6, and Representative John "Bam" Carney of Campbellsville died on July 17. All individuals, businesses, organizations and government agencies are encouraged to join in this tribute.
MORGANFIELD—The front of a downtown Morganfield building is destroyed after a car drove into it. The empty storefront was formerly Marvin's Jewelry and Repair and partially collapsed yesterday in the crash. Authorities believe the driver clipped a car, went through the intersection at Highways 60 and 56, and hit the building. The driver was taken to the hospital in unknown condition, and the one person inside the building escaped unharmed.
MOREHEAD—A group of frontline healthcare workers in eastern Kentucky is being honored. Governor Andy Beshear recognized hundreds of doctors and nurses at a dinner last night in Morehead. Beshear thanked the workers for their tireless work, especially at the height of the pandemic. The governor's staff also received a special award for their leadership during the pandemic.
WHITLEY COUNTY—A Kentucky state Representative is responding to criticism over a controversial social media post. Representative Regina Huff says the intention of a tweet she quickly deleted that compared Dr. Anthony Fauci to 1970s cult leader Jim Jones was taken out of context. Huff says the post was intended to show that mandates for good and evil still have similar outcomes. Huff chairs the House Education Committee.
OWESNBORO—A historic building in Owensboro is set to be demolished. The Mount Saint Joseph Conference and Retreat Center is set to be torn down next year. The building was constructed in 1874 as the Mount Saint Joseph Academy with bricks made with clay from the surrounding area. The academy closed in 1983 and was renamed. The director of mission advancement and communication says the ministry of the Ursline Sisters who ran the academy and center will continue.
HARDIN COUNTY—The search for a missing kayaker on a lake in Hardin County is over. The body of 19-year-old Kenneth Robertson was found yesterday. Robertson disappeared while kayaking on Freeman Lake in Elizabethtown on Tuesday afternoon. Witnesses who saw Robertson from the shore said he appeared to be struggling before going under the water.
BARDSTOWN—The 30th Anniversary of The Kentucky Bourbon Festival will look different than in years past. The vendors, games and crafts that normally set up at the park in front of Spalding Hall in Bardstown are being eliminated. The event will also now be ticketed and limited to seven-thousand. All tickets for this year's festival, which is set for September 16th through the 19th, have already been sold.
TENNESSEE—There are over 13-hundred new coronavirus cases in Tennessee. The Tennessee Department of Health reported the new cases yesterday, bringing the total since the outbreak began to 877-thousand-850. An additional four COVID-19-related deaths were also reported, with the total number of coronavirus-attributed deaths standing at over 12-thousand-650. There are more than 500 COVID-19 hospitalizations in Tennessee.
TENNESSEE—Tennessee's commissioner for the Department of Tourist Development is apologizing for how the Tennessee On Me campaign was rolled out. Commissioner Mark Ezell made the comments to a joint committee of lawmakers yesterday. The Tennessee On Me program incentivizes visitors from out-of-state to book hotel rooms in participating cities and then get 250-dollar airfare vouchers from the state. Some have criticized the two-and-a-half-million-dollar program as a waste of money while others are upset that it only includes Knoxville, Chattanooga, Nashville and Memphis.
TENNESSEE—A group of West Tennessee pastors is prepared for an active-shooter situation. The pastors went through training at the Bartlett Police Department last night. It's the first time Bartlett police have trained faith leaders on an active shooter drill. The Clergy Citizens Academy is a partnership between police and Bartlett churches meant to reduce crime.
TENNESSEE—A marine who graduated from UT is home nearly 80 years after being killed in the Pacific during World War Two. The remains of Captain Edward Glenn Walker were returned to Lebanon with full military honors yesterday after he was killed at age 26 during the Battle of Tarawa in November of 1943. A previous mixup caused another marine's remains to be buried alongside Captain Walker's family members in a Lebanon cemetery. A memorial service is set for Saturday in Lebanon with burial to follow at the Wilson County Memorial Park Cemetery.
ILLINOIS— Illinois' governor is deciding about a possible new law that would require some landlords to accept pets. The plan which passed last spring means people could have two cats or one dog under 50 pounds, regardless of its breed. The key is that Illinois would require any landlord that got any money from the Affordable Act Trust Fund to live by the proposed law. Advocates say the plan would allow families to keep their pets as they look for new homes after the coronavirus outbreak. Landlord groups in the state say this is something that landlords should work-out with renters, not something the government needs to be involved with.