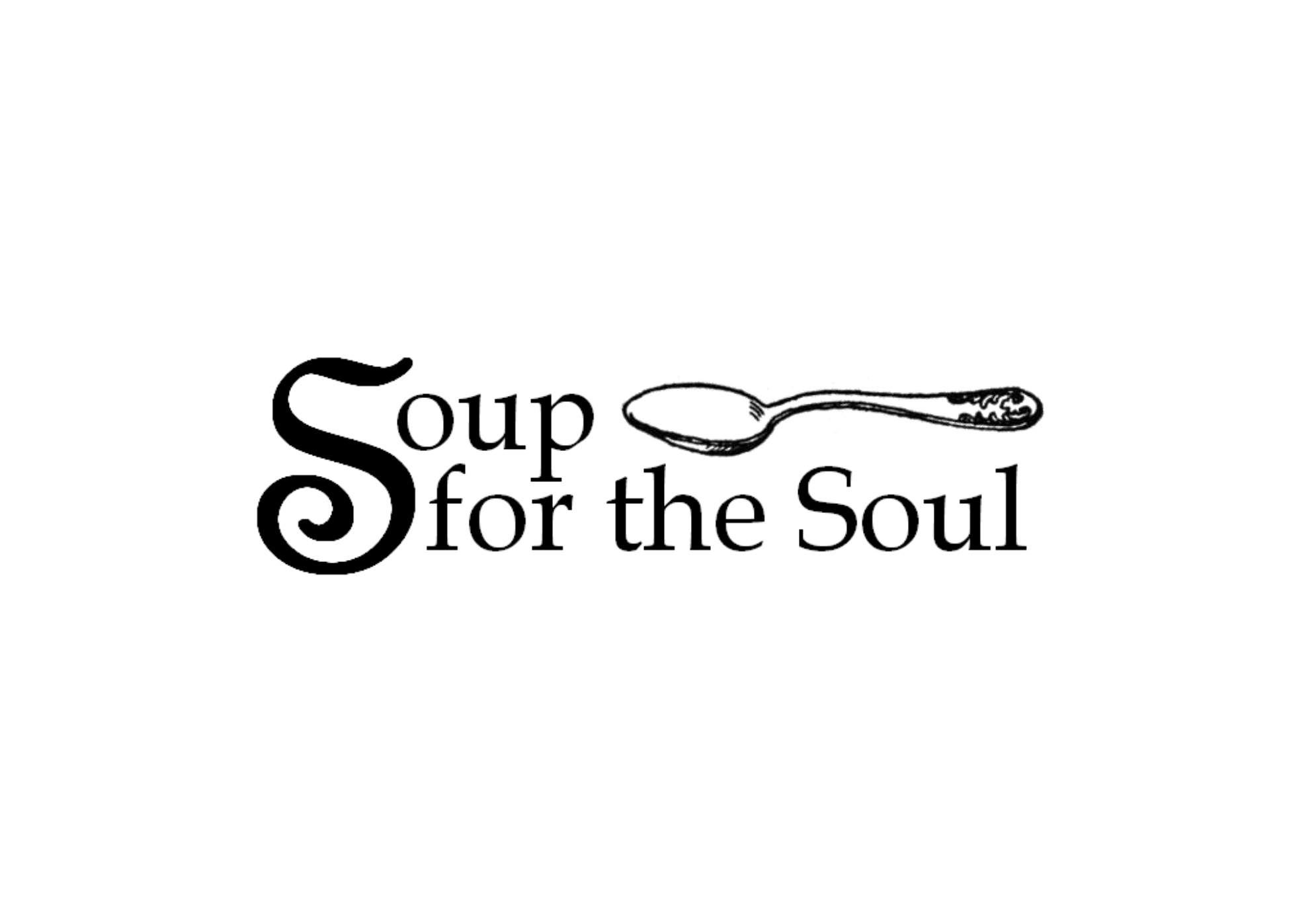 SOUP FOR THE SOUL GETS $10,000 DONATION
Murray's Soup for the Soul was officially awarded a $10,000 donation from Peel & Holland Insurance. Soup for the Soul is a local organization dedicated to serving the hungry in the Calloway County community. The challenges of the pandemic forced Soup for the Soul to close its indoor dining area and transition to a to-go system which in return increased meal costs. The building's entrance way also needed to be renovated to streamline food distribution for the new to-go model. Soup for the Soul will use the donation to provide nearly 2,300 meals for its clients. Kenny Roth, an agent with Peel & Holland Insurance, originally received a $5,000 donation for Soup for the Soul thanks to a submission process with Liberty Mutual and Safeco Insurance through their 2021 Make More Happen Awards. Roth raised an additional $5,000 by successfully conducting a local awareness campaign for the nonprofit.
ONE INJURED IN TUESDAY ACCIDENT
At approximately 12:58 pm Tuesday, the Murray Police Department responded to a two-vehicle injury collision near Wiswell Road. 76-year old Jean Hale of Mayfield told police that she was driving south on 16th Street and may have started to turn left into a parking lot when she struck a vehicle that was driving north on 16th Street. 40-year old Chad Fritsche of Murray told police he was northbound on 16th when a vehicle turned left in front of him. Fritsche was transported by EMS to the emergency room for treatment of possible injuries.
MSU DIETETIC PROGRAM RECEIVES ACCREDITATION
The Murray State University Dietetic Internship program within the School of Nursing and Health Professions, has received accreditation through June 2028 from the Accreditation Council for Education in Nutrition and Dietetics. The program also received approval to add a graduate degree to the current dietetic internship completion requirements. After completion of the four semester program, the incoming 2021 internship class will graduate with their Master of Science in Nutrition degree and be eligible to sit for an examination to become a Registered Dietitian Nutritionist. This is in line with the 2024 CDR requirement for a minimum of a master's degree to be eligible to take the credentialling exam to become a RDN.
CCHD REPORTS 4 NEW COVID CASES
The Calloway County Health Department reported 4 new cases of COVID-19 yesterday, bringing the county case total during the pandemic to 3,442. Of that total, 3,376 have recovered, 18 are isolated at home, and none are hospitalized. There have been 48 COVID-19 related deaths in the county. Neither local school system has reported any new cases this week, but Murray Independent School District has reported that two students are quarantined. Calloway County's COVID-19 Incidence Rate per 100,000 on Wednesday was 5.5%, which is higher than Tuesday's rate of 4.4%. There are now 11 red zone counties for COVID-19 cases in the state, but only two west of Louisville.
STATE POSITIVITY RATE CONTINUES TO CLIMB
At Wednesday's COVID-19 update for Kentucky, 782 new cases and 14 new deaths were reported, raising the total to 6,285 Kentuckians who are listed as Covid deaths. As of Wednesday, there have been over 5.2 million coronavirus tests performed in Kentucky with a positivity rate of 3.33%, which is higher than last Wednesday's rate of 2.87%. There are 420 Kentuckians hospitalized which is 37 more than last Wednesday, including 115 in ICU, which is 3 more than one week ago. At least 50,569 Kentuckians have recovered from the virus.
TRIAL DATE SET FOR BARNES
News Edge reports that a one-day jury trial for former Trigg County Sheriff Jason Barnes has been set for December 27. Barnes resigned in August, shortly before being indicted by a Trigg County grand jury on charges of unlawful transaction with a minor and tampering with physical evidence. He was arrested and released on a $2,500 bond. A multi-agency investigation reportedly revealed that Barnes provided alcohol to a person under the age of 21 and "practiced deceit with the intent to affect the testimony of a potential witness." A pretrial conference is set for October 13.
SPRAGGS TO RUN FOR MARSHALL CJE POSITION
WPSD-TV reports that Marshall County Commission member Kevin Spraggs announced his candidacy Tuesday for the 2022 County Judge Executive's race. Spraggs is a first-term commissioner and an outspoken critic of current Marshall County Judge Executive Kevin Neal. Spraggs considers himself a conservative and disagrees with the direction the county is moving under Neal's leadership, adding that he's gotten overwhelming support to seek the post.
KEVIL MAN INJURED IN HORRIFIC CRASH
A Ballard County man is hospitalized with serious injuries following a spectacular crash in McCracken County. Authorities say Samuel Martin of Kevil was injured Tuesday afternoon while driving on U.S. 60 at Maxson Road. They say Martin's car drifted into the median, hit a concrete abutment of a bridge, became airborne, fell 30 feet into a river bed and caught fire. Martin was airlifted to a hospital and the crash is under investigation.
IN AND AROUND KENTUCKY
LEXINGTON–-Regional unemployment offices are reopening for in-person appointments. The 13 offices will begin holding appointments today, the first of nine-thousand appointments over the next two-and-a-half weeks. All appointment slots have been filled for this first round, but appointments are being taken for the round starting May 3rd.
FRANKFORT—Kentuckians are speaking out against Governor Andy Beshear's announcement that he will only lift restrictions once two-point-five-million residents are vaccinated for COVID-19. Dozens of protesters gathered yesterday outside the Governor's mansion, saying Beshear's announcement amounts to a vaccine mandate. Organizers and others attending believe their freedoms have been taken away by mandates and closures related to the pandemic. Another protest is planned for Sunday afternoon.
FRANKFORT—A new poll shows that about half of Kentucky's adults who have been initially resistant are open to changing their minds about the COVID-19 vaccine. The poll was conducted by the Foundation for a Healthy Kentucky and the University of Cincinnati, which interviewed 800 Kentuckians. Foundation officials said yesterday that the results are encouraging. Over 70-percent of those polled said they had already been or intended to be vaccinated. The foundation is working on two separate campaigns to encourage people to get vaccinated.
TELL CITY—A Tell City lab owner is facing five years probation in a Medicaid fraud case. Eric Daum pleaded guilty in January to a 2018 charge of devising or engaging in a scheme to defraud Medicaid of 300-dollars or more. He was sentenced March 26th and has been ordered to pay over 139-thousand dollars in restitution.
FORT KNOX—Loud booms may be heard coming from Fort Knox today. It's the second of two days of "louder than normal" training exercises. The training includes aircraft maneuvers, and the firing of weapons. Fort Knox officials say the training ensures all units are ready when they're needed.
LOUISVILLE—Ford's Kentucky Truck Plant will shut down for two weeks this spring. The plant will shut down the weeks of April 26th and May 3rd. Super Shifts will also be removed May 8th through the 31st. The shutdown is due to the global semiconductor shortage.
TENNESSEE—There are over 12-hundred new coronavirus cases in Tennessee. The Tennessee Department of Health reported the new cases yesterday, bringing the total since the outbreak began to over 827-thousand-500. Several additional COVID-19-related deaths were also reported, with the total number of coronavirus-attributed deaths statewide standing just over 12-thousand-and-30. More than 800 COVID-19 patients are hospitalized statewide.
TENNESSEE—Tennessee is nearly last in the nation when it comes to COVID-19 vaccination rates among adults. CDC data shows Tennessee is 48th among the 50 states in percentage of adults who are fully vaccinated. Tennessee is also 48th in the percentage of adults who have received at least one dose. Just over 23 percent of Tennessee's adults have been fully vaccinated, ahead of only Georgia and Alabama.
TENNESSEE—The TBI says the bullet that wounded a police officer during a deadly shooting at a Knox County high school wasn't fired from the student's gun. The TBI made the announcement yesterday following Monday's deadly shooting of a student at Austin-East Magnet High School. Knoxville police found 18-year-old Anthony J. Thompson, Jr., in a bathroom when they responded to a report of a possibly armed student in the school. Officers apparently struggled with Thompson, who fired once and officers fired twice.
TENNESSEE—Austin-based Oracle is reportedly looking at a major expansion in Tennessee. The world's second-largest software company may invest more than a billion-dollars in a new office development in downtown Nashville. The proposed office campus could eventually hire up to 85-hundred employees. The possible Nashville move comes as Oracle decreases its presence in Silicon Valley. Oracle announced relocation from its California to Austin last December.
TENNESSEE—LG Electronics USA is expanding its Clarksville manufacturing plant. The expansion announced yesterday will create over 330 jobs. LG says it's investing 20-and-a-half-million dollars to add another shift so it can keep up with "unprecedented U.S. demand" for its washing machines. There will be about one-thousand employees at the plant after the new jobs are added.
TENNESSEE—American Airlines is adding more direct flights from Nashville International Airport this summer. The airline announced yesterday it will add nonstop service to Raleigh-Durham, North Carolina and Orlando starting Saturday, June 5th. Service from BNA to Raleigh-Durham International Airport will run twice daily Mondays through Fridays and once daily on the weekends. Service to Orlando International Airport will run once weekly on Saturdays through Labor Day.
TENNESSEE—A bill allowing parents to opt their children out of LGBTQ-related curriculum is headed to Governor Bill Lee's desk. It cleared the state legislature yesterday by a vote of 64-to-23. The bill would require school districts to notify parents of any instruction related to sexual orientation and gender identity. Supporters say it allows parents, not the government to make choices for their children.
TENNESSEE—Tennessee landowners are being warned about timber thieves. The Tennessee Department of Agriculture says the rising cost of lumber is leading to thefts across the state. The department is asking owners of forest properties to take steps to protect trees on their land. TDA officials say landowners should mark their property boundaries and have a plan of action if they don't live on the land.
ILLINOIS—State lawmakers may begin debating a proposal this month that would modernize FOID cards and concealed carry licenses. Illinois State Police are asking lawmakers to help with the process of creating an electronic card, one that would consolidate FOID and concealed carry licenses. The proposal would also allow for automatic renewal of FOID cards if a person has a concealed carry license or does voluntary fingerprinting.