Click here for Heather's book to Benefit St. Jude Children's Research Hospital
Heather McRibbits, as interviewed by Heather McRibbits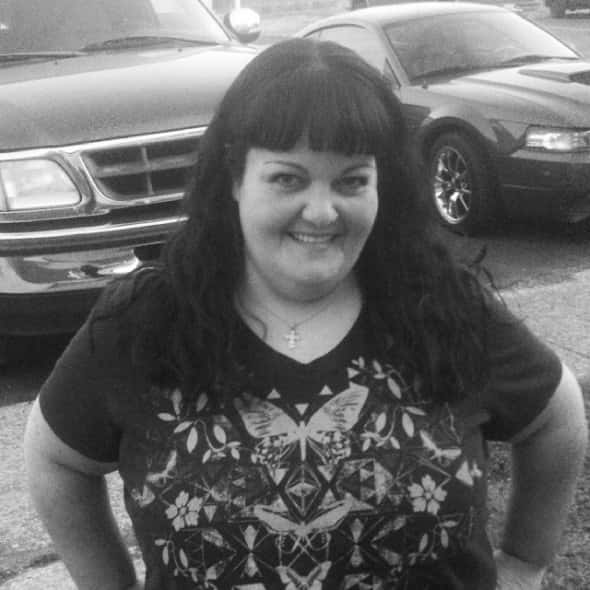 Hm:  Hi Heather.  Thanks for sitting down with me today
HM:  You are very welcome, Heather.  It's a pleasure.
Hm:  Heather, you have been with Froggy for awhile now.  What is the one thing you enjoy most about Froggyland?
HM:  The one thing?  That's an easy question . . . the wonderful members of Froggyland, all of the dedicated and caring listeners of Froggy 103.7.  They are some of the friendliest people I have ever met.
Hm:  You say that like you've run across some rotten people in your life.
HM:  Who hasn't?  I've had a few different jobs on my road to Froggyland, and some of the people I ran into during the course of those job made me just shake my head.  I try not to judge others, though.  Everybody's got a story, right?  We never know what another person is dealing with.
Hm:  Very true, Heather.  You said everybody has a story.  I'd love to hear a little bit of your story.  Where were you born?
HM:  I was born in Myrtle Beach, South Carolina in an Air Force base hospital.  On a side note, when the base got shut down the hospital was demolished and a trailer park was put in it's place.
Hm:  So, you grew up in Myrtle Beach, spring break heaven?  That had to be fun!
HM:  Actually, I grew up in St. Louis, MO.  I moved there when I was 2 years old.  I was 18 before I went back to Myrtle Beach.
Hm:  St. Louis, huh?  Do I even need to ask this, then?  Are you a Cardinals fan?
HM:  Absolutely!  I am a proud and devoted member of Cardinal Nation!  WOOOOO!!!!!  Go Cards!!!!
Hm:  (laughing at HM's exuberance)  So, how did you come to become a member of Froggyland?
HM:  I knew when I was 14 years old that I wanted to be in radio.  I grew up watching my dad d.j. weddings and stuff, and he always looked like he was having great fun.  I'd listen to the d.j.'s on my favorite radio stations, and they always seemed like the coolest people.  I just remember thinking, "how fun would that be, to be able to sit at work and listen to your favorite music all day."
Hm:  Do you still feel that way?
HM:  Absolutely!  I enrolled in Broadcast Center, in St. Louis, in 2000.  Then moved to Kentucky in 2001, and have been here ever since.
Hm:  Tell me about your family.
HM:  I am married to the most wonderful man.  Rob and I got married on January 8, 2004.
Hm:  Elvis' birthday . . .
HM:  Exactly!  That was no coincidence.  And we spent our honeymoon in Memphis.
Hm:  Are you the Elvis fan, or is your husband?
HM:  He likes Elvis, but I am THE Elvis fan!
Hm:  Any kids?
HM:  Yep, 2.  I have a gorgeous stepdaughter named Adrianna, and a wonderful son named Nathan.
Hm:  Between work and kids you probably don't have much time just for yourself.  When you do find a free moment what do you like to do?
HM:  I try to make a little time for myself everyday, event if it's just a few minutes.  I am always in the middle of a good book.  I look to cook, go geocaching, and one of my favorite hobbies is to write.
Hm:  What kind of stuff do you write?
HM:  Anything that pops into my head really.  Sometimes it's a short story, but mostly poetry.  Writing is how I unload all the stuff that collects throughout the day.  Love, anger, joy, frustration . . . everything.  I recently published a collection of my poems and other writings on Amazon for Kindle.  100% of the proceeds from the collection are going to St. Jude Children's Research Hospital.
Hm:  I know how much St. Jude Children's Research Hospital means to Froggy.  What's the name of your book?
HM:  It's called "Built on a Promise, Filled with Hope: Writings to benefit St. Jude Children's Research Hospital."
Hm:  Is there anything else that sparks your interests?
HM:  I love music!  It's always been a huge part of my life.  I started playing clarinet when I was 9 and saxophone when I was 15, with the school band.  That exposed to all different kinds of music that I still love to this day.  Gershwin's "Rhapsody In Blue," and Pachelbell's "Canon In D" are two of my absolute favorite pieces of music.  But, I also love The Who, Aerosmith, disco, and most 80's pop.  Music is a wonderful thing, because no matter the artist or genre, no matter the lyrics or the beat, music is a language that everybody speaks.  There is always a song that we associate with certain events in our lives.
Hm:  Well, with that in mind, if you could go to the perfect concert where would it be, and who would be on the bill?
HM:  I would be front row, center, at Busch Stadium in St. Louis.  It would be a crisp, cool, fall night.  Aerosmith would be opening for The Who.  They'd pull me up onstage to sing "Fancy" with surprise guest, Reba, and then Elvis would come out to do the encore.
Hm:  Hmm, maybe one day . . . Heather, it's been great talking to you, very amusing and entertaining.
HM:  Thanks for the opportunity, Heather.  I do have one question for you though.  How are you feeling?
Hm:  Froggy!
HM:  Ribbit ribbit!